How Much Does a Glass Extension Cost?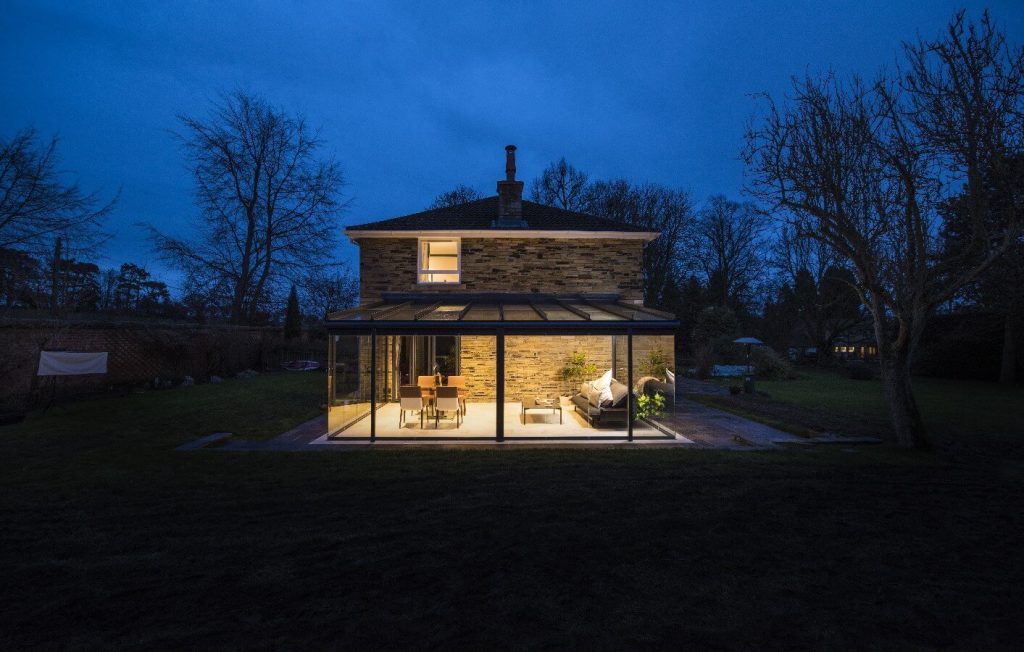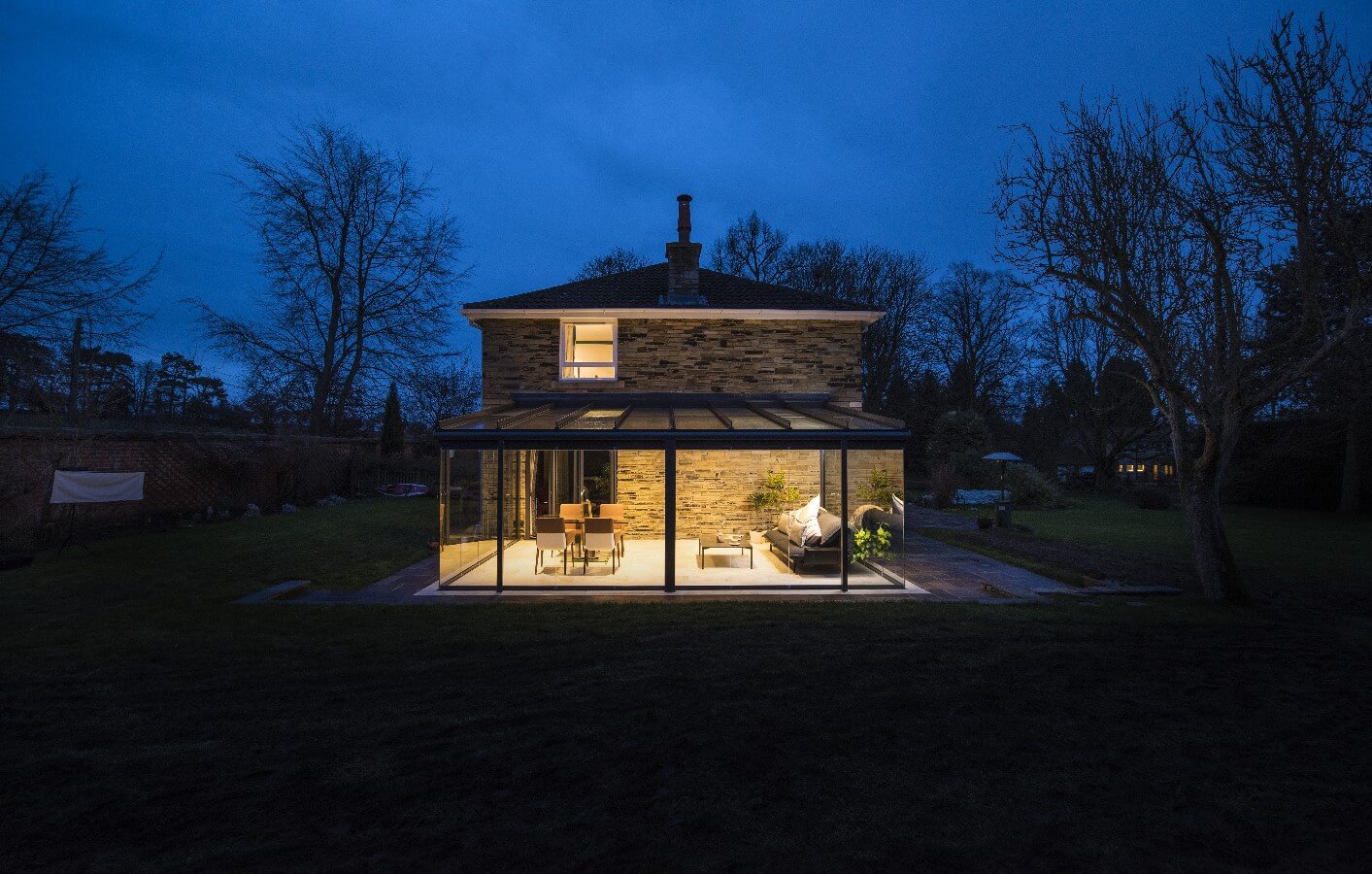 A glass extension will cost you between £14,535 and £72,000. This price changes depending on the specifications such a style, design, and the structure.
There are numerous glass extensions types from which to pick. Each comes with different options for customisation that you can choose from to create an aesthetically pleasing structure for your home.
You may also customise the glass extension to ensure that you keep costs low. You can also start with a low-priced option if you have a limited budget while creating a stunning structure for the home.
If you have a large budget, you can opt for a more complex structure that comes with various accessories. Whatever option you pick, there is always a glass extension offering you everything you need within your budget.
With a glass extension, you will enjoy enhanced thermal efficiency, which will lower your energy bill while reducing your carbon footprint. It makes it cost-effective and aesthetic while giving you numerous benefits.
If you simply want more space, we can give you a no-obligation quote to help you fulfill your needs.
Start your project if you wish to enjoy the pros offered by glass extension. Discover more about the average budget for a glass extension project and the benefits of adding one to the home. You will also learn how to begin using pricing tables and guidelines using Conservatory Online Prices.
How much will a Glass Extension on Average cost?
The average cost of a glass extension is between £24,225 and £37,485. Once you pick the design, material, style, shape, and size, you will also need to consider the finish, colour, and hardware options. Besides that, there are many configuration options when it comes to picking windows, doors, roof types, and other aspects.
If you are not sure of what you want, that is not a problem. You can browse through various styles and products to find what you want. Additionally, the company that you pick to supply and fit the glass extension will advise you on various elements of the project so that you make the right choice.
Glass extensions usually come with a glass roof to let in as much natural light as possible. This helps to create an illusion of more space, which leads to an atmosphere that is bright and spacious.
You can still opt to use a solid roof to offer privacy in the rooms and the use the roof lanterns to inject more light.
You may also personalise to work in the way you want it to work. There are exceptional benefits and feature which you cannot get with a traditional extension.
When it comes to style, the costs will vary. There is a huge array of options. These include minimalist structures, which are simple but effect to more complex options that are detailed and decorative. You can pick an extension that is suited to your personal style or one which blends in with your home's surroundings.
With an array of finishes and colours from which to pick, you can match existing colour palettes in the home for an aesthetic and consistent look.
The Benefits and Features of a Glass Extension
If you are still deciding whether you should use the extension because of the cost, it is important to consider the energy-saving benefits you will get.
The glass extensions of today are designed to reduce thermal loss and keep the home warmer for longer all year. This will help to reduce energy costs as well as your carbon footprint. As such, it is an eco-friendly and cost-effective solution.
This thermal efficiency is especially useful during the colder months. You will rely less on central heating and maintain a warm and comfortable home all year.
During the summer, the windows and door you use will help improve the ventilation while introducing great airflow.
You will be able to control the heat ventilation levels using great solutions that you will enjoy for many years in the future.
By adding double-glazing to the property such as the glass extension can increase the value of your property by as much as 7%. This will be a great investment in case you may want to sell it at some point in the future. Most prospective buyers find them quite attractive and it will increase the saleability of your home. This can give you a major advantage over homes in the same neighbourhood that are up for sale.
Most homeowners also opt for a glass extension to increase the size of the home without the need to shift to another property, which can be a lengthy and expensive process.
Once you add glass extension, it will eliminate draughts while getting rid of any threat of water entering into your home. This keeps the house warm and dry in all weather.
If you opt for a superlative glass extension, you will not need to worry about the risk of mould or mildew build-up. This is because it eliminates the risk of condensation in the home. Additionally, it will be an extremely low-maintenance option.
You will not have to spend money and time for upkeep on it and you will enjoy an addition to the home that will last for many years. It makes this option one of the best investment you can make on your home.
All the features described will be realised by an experienced and efficient installation company of your choice.
What is the Cost of a Small Glass Extension?
The cost of a small glass extension ranges from £14,535 to £26,775.
Most glass extensions do not require any planning permission. Thus, you should not expect hidden costs when the project begins. The company you pick for the work will take care of the whole process and keep you informed about the progress. They will also answer any queries you might have. Additionally, they work to ensure they stay within budget and on time.
The cost of the project depends on the material, size, design, style, and more.
You will have numerous options when it comes to doors, colours, glazing, hardware, and finishes.
Before you begin your project, you have to consider the available space.
Other details such as the style of doors, whether you need floor-to-ceiling windows, whether you want a glass or solid roof can be deliberated with the company you pick.
You need to provide detailed instructions to the company you choose so that they can help you pick the right glass extension.
For instance, if you want more natural light in the home, you may be asked to consider having a good solid roof then add roof lanterns or a glass roof. If you want a small extension, you have to think about how it will connect the home.
What is the cost of a Big Glass Extension?
It usually costs between £33,915 and £72,000. These are popular home extension options that provide a lot of extra room plus many other benefits.
These extensions create a space where the whole family can relax and enjoy themselves. You will be glad you picked this option to transform the home.
You can add many practical elements such as bi-fold doors, vaulted ceilings, floor to ceiling glazing, sliding doors, pitched ceilings, and much more. It can create a bespoke addition to the home and is unique.
You can opt for a style that is suited to your property type with a minimalist and futuristic look being quite popular.
With glass extensions, you will not need to compromise the functionality over style. Choose a small-glass extension that starts at £14,535 or a large one that starts at £33,915 and customize it to the best of your ability.
If you would like to get a free quote for a glass extensions click here or if you would like to get some ideas see the portfolio page.