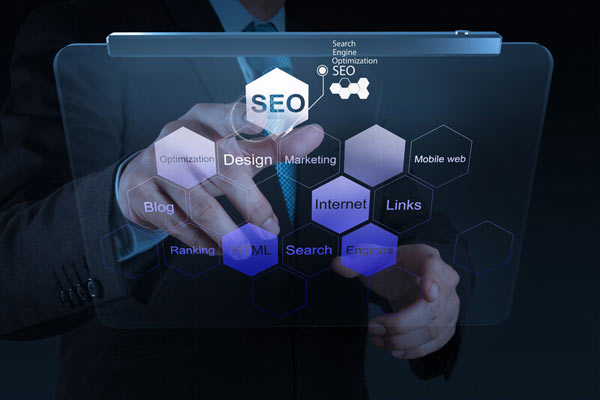 What is the first thing that comes to mind when you see the word 'SEO'? What are some of the things you concentrate on when you are trying to improve SEO on your website to increase its ranking in search results? Many website owners spend most of their time researching and adjusting their keywords and associated phrases, without considering anything else.
On the other hand, if you have already spent countless hours trying to optimize your keywords but have not noticed any change in your ranking, you may need to start looking at other factors.
Keywords are not the only factors that can influence your SEO ranking. Search algorithms used by search engines not only look at keyword usage and metadata but that they also consider the total time each visitor spends on your website.
Other factors considered by the search algorithms include inbound and outbound links, bounce rate, pages viewed, and the number of broken links. To boost your ranking in search results, you need to find a way to get users to interact and stay on your website longer.
One way to achieve this would be by optimizing the usability and user experience of the website. Keywords will only get visitors to your site. You need to approach SEO in a manner where you get to optimize the website for people who rely on search engines to find info.
This requires you to prioritize user-friendliness. This article seeks to look at ways you can use to improve your SEO rankings yourself. If you would like a professional SEO agency to help your website then try Pinnacle Internet Marketing, who have helped hundreds of website achieve their full potential.
Website Usability—What Is It?
Website usability incorporates many web design elements, many of which are closely related to conversion. Factors that can affect SEO ranking include:
Error Prevention—There are several errors occurring on a website which not only affects ranking but user experience as well. The 404 Not Found error is a good example of this.
Effectiveness—Is it possible for your site visitors to achieve their objective? e.g., order a product or find the information they need?
Memorability—How easy is it for web users to find your website the next time they are using a search engine. Repeat traffic often leads to a ranking boost from Google.
Efficiency—Efficiency and effectiveness go hand in hand. In addition to achieving the objective that brought them to your site, there is the issue of how long it takes the user to complete a given task. Users who cannot easily find what they need will easily navigate to another website.
Learnability—With learnability, it is all about the length of time it takes the user to navigate the site. A site that is not easy to navigate is a put—off. Users will spend more time learning to use the site as opposed to consuming the information on it.
SEO Ranking and Website Usability—How Are They Related?
Google, Bing, and Yahoo are the leading search engines today. These search engines are known to reward user-friendly websites. In this case, we are talking about websites with high usability statistics.
In the case of Google, it is known to favour websites that demonstrate user engagement and which are rich in keywords. SEO ranking will, thus, start improving when visitors repeat their visits, view more pages, and spend more time on your website.
A user-friendly website is more likely to experience this compared to a site that is hard to navigate. The following is a look at some of the factors that can help increase website user-ability while at the same time helping to enhance your SEO ranking.
High Quality, Relevant, and Useful Content
'Dwell time' refers to the total amount of time each visitor gets to spend on your site. It is one of the elements that can easily affect your overall ranking.
When a website provides useful content, its visitors opt to linger much longer as they consume the information provided. This, in turn, increases the overall dwell time.
According to the latest statistics, content ranging between 2,000 and 2,500 words per article has continued to rank higher in many search results.
While total word content is not the main issue in the SEO world, one thing to remember at all times is that nobody will read your content if it does not provide meaningful insight. Drafting longer content ensures that you get a shot at providing value, incorporating outbound links, including more keywords, and increasing the dwell time.
An additional reason to always provide useful content is that it increases your chances of a user bookmarking the website on Google Chrome. A bookmark helps improve overall site ranking.
How Long Does It Take for a Page to Load?
Bing and Google are two search engines known to factor-in page load speed when ranking websites.
It is not uncommon for users to abruptly leave a website that takes more than ten seconds to load a single page. When this happens, it ends up reducing the total pages viewed, increases the bounce rate, and also hurts the dwell time.
All these factors combined will have a negative impact on your SEO ranking. You can include your page load speed in a number of ways. Popular methods include the use of caching plug-ins, minimizing redirects, making sure you do not have too many plug-ins, and cleaning and streamlining your code.
Studies have also shown that web users can increase their conversion rates through the use of good images. Try to generate empathy, improve user experience, and increase trust through the use of properly optimized images.
Optimizing Your Images
Apart from image sizing and formatting, there are a number of ways you can use to ensure that images uploaded on your website also help to enhance your SEO rankings.
For instance, using keywords as an image file name, caption, description, title, and alt tag helps to signal to a search engine that the image is, in fact, relevant.
Website Header Tags
Web users do not like finding a block wall of text when they visit a website. Proper content formatting can do wonders when it comes to enhancing user experience.
Visitors are more willing to spend time going through the content and may even come back in the future for reference purposes. Increased dwell times and repeat visits will signal relevancy.
The purpose of a header tag is to help you break the content into easier to read sections. The sections should also be easy to utilize. A search engine is also likely to rate a keyword used in the header tag more favourably.
As such, when you include a relevant term into this section, you get to boost your website ranking for the keywords in question.
Incorporating Outbound Links
Linking to authority websites assists in making your content appear more relevant and useful. The authority sites you link to should offer your readers more in-depth information on that particular subject.
Outbound linking is known to send a trust signal to search engines while at the same time increasing the time spent by readers on that website.
However, note that it is best to only use outbound links whenever you deem them necessary. Too many links are likely to distract the reader, and may make it harder for them to go through your content.
Incorporating Different Kinds of Multimedia Content
Do you want to enrich the overall user experience? If so, consider incorporating audio, images, slideshows, and videos to your content. The multimedia content you upload should have relevance to the written content. Its purpose is to help you communicate information in a manner that is easily understandable by your readers.
Multimedia content can also act as a signal depicting quality content to the search engines. This is because it is clear that you have gone to great lengths to make sure that your content is not only interactive but that it also looks good.
Video marketing is one of the mediums currently in use by many website owners looking to increase conversation rates and drive user engagement. Recent statistics indicate that websites with video content are likely to achieve a conversation rate of up to 4.8 percent.
This is compared to a conversion rate of 2.9 percent for those that choose not to use videos.
Fix All Your Broken Links
No web visitor wants to encounter a 404 Not Found error when they are trying to access a particular website. A broken link is not good for usability.
In any case, the search engines are likely to view a website with many broken links as a website that is no longer functional. Some view it as old and neglected. The presence of too many broken links will, therefore, negatively impact how you rank in search results.
Choosing to manually check your website pages for the presence of broken links is likely to be a tiresome and time-consuming process. The good news is that you do not have to it manually.
There are many applications and tools that you can use to quickly check whether your website has any broken links. They include:
Content Readability
Regardless of how educated your audience is, you need to make sure that your content is readable. No one wants to have to decipher Ph.D. like dissertations whenever they visit your website in search of content.
Providing them with hard-to-grasp content will make them give up on your website. Ultimately, they will end up leaving the website in search of easier content.
Content that is easy to read and understand helps to attract more readers. SEO experts are of the belief that Google takes into account content readability when ranking websites.
Test the readability of your content by using digital tools like The Readability Test Tool.
Formatting and Layout
Using a user-friendly layout and ensuring that the content is properly formatted also goes a long way towards enhancing user experience. Users will be better placed to scan and digest the information on the website.
The visitors will spend more time on the site consuming the information present. Formatting improves usability by ensuring that content is easy-to-read. Formatting guidelines include:
Using typography and fonts that are easy to read
Breaking up the content into subheads and sections. Using keywords in header tags also assists in increasing SEO ranking.
Using colors and bold types strategically and sparingly can make the content easy to scan.
Apply techniques such as accordions, sliders, rollover elements, tabs, modal windows, progressive layouts, and mega drop-down menus to add interactivity and organize your content.
Use numbered lists and bulleted lists for clarity
Use ample line spacing in between the paragraphs as no reader wants to encounter a block of text.
Your Contact Page
Providing sufficient contact information on your website makes the site more trustworthy, according to this particular Google Document (p.98). A trustworthy website is likely to rank higher than those with low trust rankings.
Including the Contact Us page and ensuring that you properly link it in the navigation helps enhance the user experience. It is especially important for any website operating as an eCommerce store.
According to SEO experts, a well-designed contact form can increase user participation, especially for companies with a well-defined online presence.
The contact form will also help the business to improve customer service, generate new business opportunities, as well as capture new leads.
Navigation and Site Architecture
Web users do not like wasting their time trying to locate information on a website. When it becomes apparent to them that they cannot find what they are looking for, they are likely to leave the website and look for another source of information.
This leads to a low number of page views, low dwell time, and increased bounce rates. The navigation can provide insight into the website's architecture.
Clear navigation enables visitors to easily find what they are looking for within the shortest time possible. After achieving their goals, the users are likely to come back at a future date to look for similar information.
Optimizing for Mobile Users
Google started penalizing websites that were not mobile-friendly in 2015. Whenever its crawlers encounter a poorly optimized website, what the bots do is bump down the website. This means that it gets to appear lower in search results.
Mobile optimization is important because many of today's web users prefer to consume content through the use of mobile devices and smartphones. Failure to ensure that the website is optimized for mobile, therefore, affects conversion and user experience.
Mobile optimization is particularly essential for the business to business marketers. Statistics indicate that close to 77 percent of business executives around the world rely on their mobile devices when researching a service or product for their businesses.
If you have had your website for more than a few months, it is time you tested it to establish whether it was fully compliant.
Social Sharing
SEO ranking can also be influenced by the number of Pinterest Pins, Tweets, Facebook Shares, and other mentions on social media platforms.
Ensuring that your website has a social sharing button is the easiest way to make sure that users will get to easily share the content present on your website. This will also assist in improving user experience, which will, in turn, make it easier for the website to rank higher.
Research has also shown that social sharing can assist in influencing buyer behavior. Do you know that four out of every ten Facebook users have made the transition from liking, sharing content, commenting on it, to actually making a purchase?
The same statistics indicate that 43 percent of social media users have made a purchase after having liked or shared it on Twitter, Facebook, or Pinterest.
How to Resolve the Conflict Between SEO Best Practices and Site Usability
As seen above, many of the elements that contribute to good website usability also have an impact on SEO ranking. But there are occasions where a conflict could arise between the two. For instance:
A content creator could stuff keywords onto a single page in an attempt to boost rankings. In the process of doing this, they may find themselves undermining user experience and content readability.
Including too many outbound links on a single page. The links are good, but incorporating a high number of these links will cause a distraction.
The incorporation of keywords into a page could affect the writer's choice of vocabulary. The content may end up, being too hard for the reader to understand.
In some cases, you may have no option but to make a trade-off between SEO for more traffic and increased user experience.
About The Author