Do you need planning permission for shepherds huts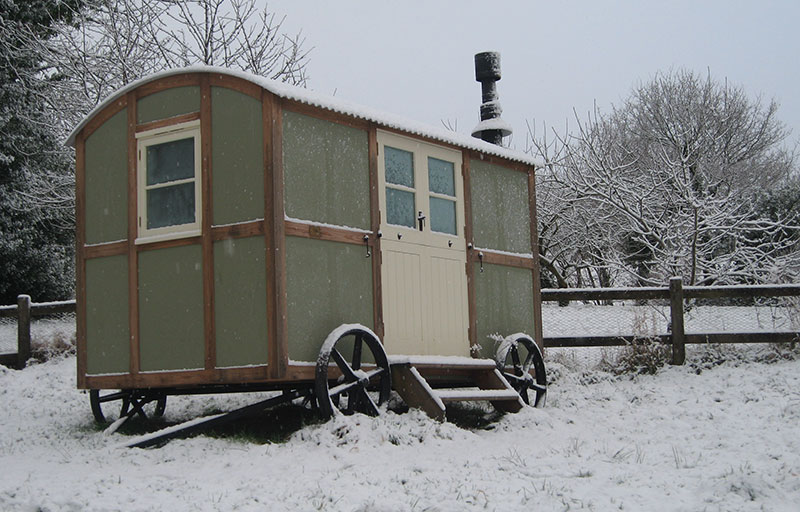 Shepherd's huts have been in use since the 15th century, particularly in rearing sheep and lambing. However, in the 21st century, farming technology rendered them obsolete. Surprisingly, people found new diverse uses for these small but striking huts. This shift raises an argument on the rules and regulation governing a shepherds hut. Do they follow the same legal acts governing a permanent building? Alternatively, do they conform to laws on temporary settlements? What licit procedures should an individual follow if they want to buy, build or, manage a shepherd's hut? Detailed below is a discussion on whether planning permission is necessary for a shepherd's hut and what to do if you do not get planning permission.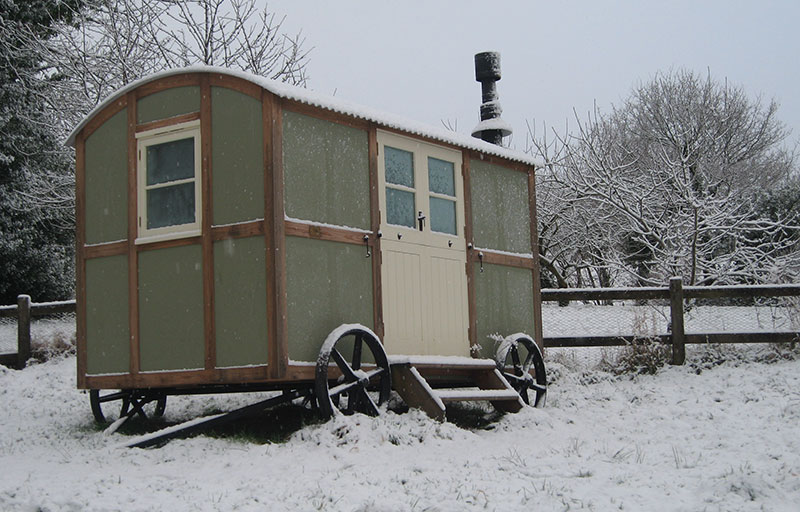 When Do You Require Planning Permission?
When constructing a building, you are legally required to have either permitted development rights (PDR) or planning permission. A PDR is an automatic grant that sanctions you to make changes in a building without a planning application or clearance. You are required to have planning permission if the developmental changes do not fit within the limits of a PDR. It would be advisable to see a planning consultant who is familiar with real estate and construction laws in your area.
Before seeking planning permission for a shepherd's hut, assess:
Its intended use
Location
Whether it's a permanent or temporary settlement
Acquiring planning permission to build a shepherd's hut all depends on your intention. If the structure is for personal use, planning permission is not necessary. Although if its location is on public property, authorities will require you to get planning permission. Building a shepherd's hut for commercial use will require planning permission. Rules and regulations governing planning permission vary in different areas. It would be wise to acquaint yourself with the planning permission rules in your location before constructing or buying a shepherd's hut.
When the Shepherd's Hut Is For Personal Use
Planning permission is not necessary except for specific cases. If you are building the shepherd's hut on private property, planning permission will not be required. However, if you are constructing it on listed property, an area of outstanding natural beauty (AONB) or in a locally recognized or registered park, local authorities will oblige you to get one. Building the hut in agricultural land will as well require you to take planning permission when you decide to change to using it for agricultural purposes.
Another case that would require assessment is on the settlement. Using the shepherd's hut as your primary settlement, meaning it is your home or where you primarily stay, will call for you to seek planning permission. However, if the hut is just another property within your homestead, planning permission will not be necessary.
When the Shepherd's Hut is for Commercial Use
A shepherd's hut constructed for commercial purposes will require planning permission whether its location is on private property or public property. Owners may, however, question seasonality in use. What if commercial use is on a seasonal basis? According to the PDR, commercial use of a shepherd's hut for more than 28 days will require planning permission.
When you Decide to Change the Use
It would be advisable to seek a planning consultant to advise you in this instance because a constant change might be a bit complex. In the case where you decide to change to commercial usage, local authorities will require you to apply for a change of use for the shepherd's hut. Applying for change of use usually cost €462 and might take eight weeks for approval.
Change of use will, however, be different if the intended commercial purpose is temporary. A PDR allows you to change use for up to 28 days in a year. Using the shepherd's hut for less than 28 days will not require you to go through these legal processes.
When the Shepherd's Hut is Movable
Shepherds huts are convenient because they are movable from one place to another. Moving them, however, raises a question on whether authorities should classify them in the group of caravans and tents. Generally Permitted Development Order (GPDO part 4) governs the temporary usage of a property. The 28-day rule will as well apply in this instance. If you commercially use the hut for more than 28 days without shifting location, seeking planning permission will be necessary.
There is an exemption however on the number of shepherd's huts set up in a location. The GPDO allows for at most five of them to be temporarily used and shifted regularly without planning permission. If you use more than five shepherd's huts, you will be required to seek planning permission.
Temporary usage of a shepherds hut prompts local authorities to assess it to determine whether it is movable. Presence of amenities like a plumbing system, sewer, or a septic tank attached to the structure may make them think otherwise. In such a case, authorities will require you to abide by guidelines established by environmental authorities on keeping the environment safe.
When You Do Not Have Planning Permission
Approved planning permission lasts for three years, during which local authorities will require you to apply for another one. At times, local authorities might reject your application with genuine reasons. Such a rejection is why it is advisable to make sure you assess the location, intended use, and permanence.
What should you do when you do not have planning permission? Come what may, local authorities will give you a legible reason for rejection. You can always find a planning consultant to advise accordingly. Accidentally breaching planning permission is not against the law. Authorities will not indict you unless they find proof that you tend to ignore planning permission rules.
In such an instance, they might serve you with an enforcement notice that will mandate you to comply. Breaching an enforcement notice is illegal, and it could lead to prosecution. The best reaction in such a case is to evaluate why authorities rejected your planning permission. After evaluation, change your plans and resubmit for approval.
About The Author