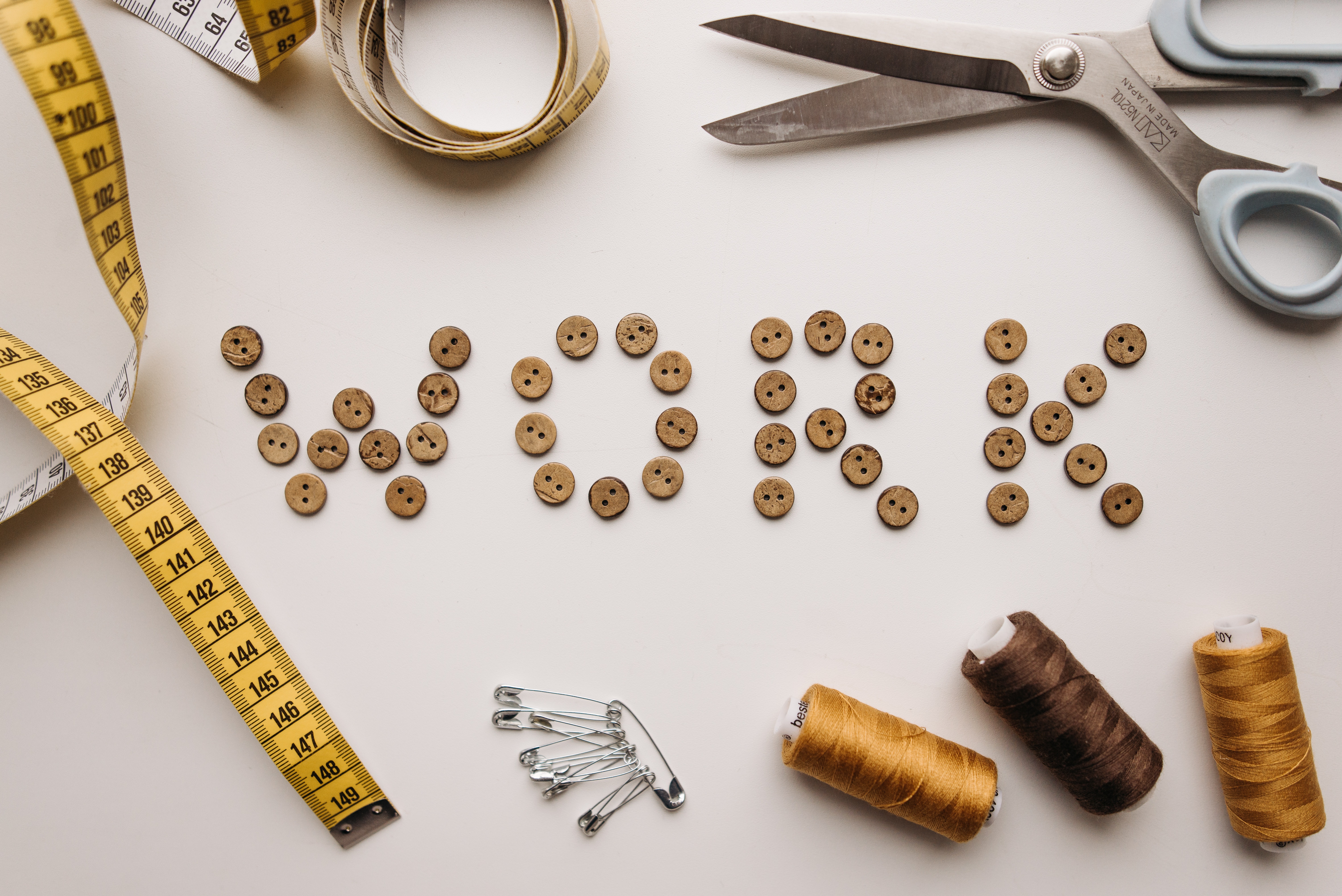 Custom embroidery, the craft of fabric decoration by weaving thread or yarn in elaborate designs, has made a comeback as a fashion trend in 2020 and 2021. Many consumers want to buy personalized products, whether they choose the personalization (like Zara's custom embroidery denim line) or displaying elegant designs or logos of their favourite companies. However, custom embroidery takes years to perfection, and high investment in machinery and software, so that many small businesses do not want to invest in acquiring these services in-house.
This is where contract embroidery comes in to save the day! Contract embroidery provides the expert skills and materials necessary to successfully personalize your products with your logos and designs without having to add costs in-house. Embroidery adds higher-value to the product with its professional appearance and can be used for products destined to clients, but also for custom employee uniforms and event-specific apparels. For more information on custom contract embroidery, please visit this website for more info.
First here are 6 reasons why your business needs a contract embroiderer:
They are fabric professionals. They will know how to embroider into any fabric no matter the thickness, curvature or method needed to make your designs look good. Do you need custom caps or leather jackets? Your contract embroiderer will know how to do it flawlessly.
They can match your logo's colours to threads easily. When digitizing your logo on their software, they will be able to convert the colours easily using PNS colour matching software or via Pantone colouring codes. This way you can be sure that your logo will look as good digitally as on the fabric.
Speaking of digitizing, your contract embroiderer will know how to optimize your logo if need be to make its embroidered equivalent aesthetically pleasing. Some colours techniques look great digitally but transpose badly to fabrics, you embroiderer will give you options to modify your designs without making your logo unrecognizable.
Contracting professional embroiderers ensure elegant and high-quality results. Your embroiderer has spent years learning and perfecting their craft and have all the high-quality standards machines and tools needed to weave your designs into fabric.
Contract embroiderers have fast turnarounds to ensure that they meet your deadlines for your events or customers' orders. Your embroiderer will send you first the embroidered version of your design for approval and then quickly start production and send them back with an average of a week for standard orders.
Knowing you can trust your contract embroiderer to deliver professional and high-quality results enables you to concentrate on your core business wholeheartedly.
The only thing left to do is knowing how to choose your contract embroiderer. Since you will be working with them and trusting them with your orders or employees' uniforms, you need to be sure of their expertise and work quality before starting a business relationship. Here are our top 2 points to check out from your embroiderer to see if they are right for your business:
Knowing your design is in good hands
When first contacting your prospective contract embroiderer you should make sure that your design can be embroidered as is. If not, the contract embroider will have to change your artwork through the digitizing process, so that the embroidery machine can read the digital file and weave the treads into fabric. This digital file is crucial to the embroidery process as it tells the machine how many stitches are required to recreate the design, which is why some designs must be simplified to be embroidered (designs with gradients, halftones and shadows will not look good on fabric as they do online or on paper). By talking with your embroiderer about the possible changes needed for your logo and finding a good compromise, you will be able to trust your embroiderer with your design more easily.
Finding high-quality expertise
Embroidery adds value to your product or your employees' apparel, and its long-term endurance makes it one of the preferred methods of customization for garments. Screen-printed designs may fade over time, while embroidered designs will last longer and keep their colours vibrant and clean even after multiple washing. By starting a contract with an embroiderer, you will be able to control your order's quality and to liaise with the embroider to get progress updates on your product.
About The Author