Semi Permanent Eyelashes and Eyebrows hit Cardiff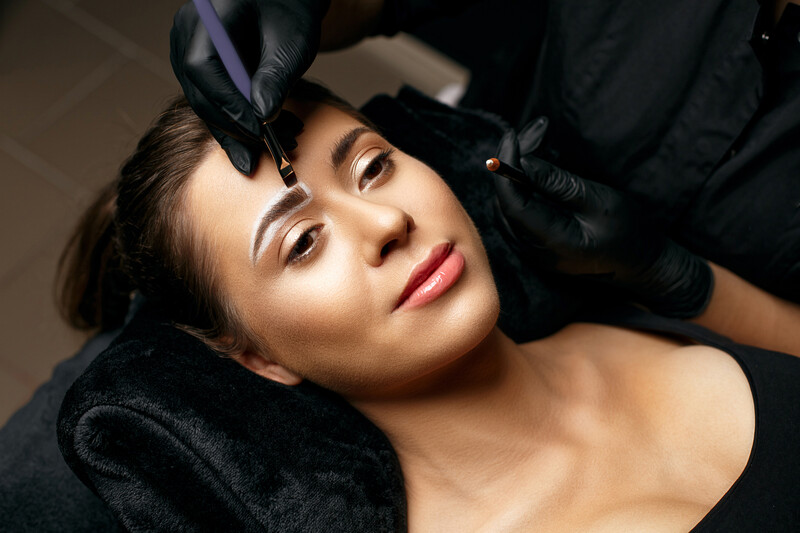 Semi permanent eyelashes
From classic to doll, hybrid to Russian, these lashes are a perfect way to avoid the daily stressful shenanigans of spending long hours on your eyelashes. Say goodbye to smudged mascara and Hello to luscious lashes that will last a lifetime!
Aurora Hair & Beauty Salon in north Cardiff now offer semi-permanent treatments which includes eyelash and brows.
Types of eyelashes: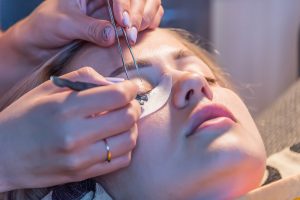 There are numerous types of lashes that your beautician can offer you, including classic, doll, hybrid and Russian.
What materials are there?
Did you know that there are also different types of material that these lashes are made out of, these range from human, horsehair, synthetic, silk and mink; there's plenty of choice for you to get your perfect look.
'Classic' semi permanent eyelashes:
'Classic' semi permanent lashes are made out of a synthetic material, and are a very soft. The eyelashes are made to look very light and natural.
'Doll' semi permanent eyelashes:
These  lashes give your eyes a more doll like look, and the eyelashes are also longer in the middle, this enlarges the appearance of the eye.
'Hybrid' semi permanent eyelashes?
'Hybrid' semi permanent lashes have a lot of volume and length to them. They are also rather textured.
'Russian' semi permanent eyelashes?
These semi permanent lashes are made from the same soft fibre as 'classic' lashes, these are made with a synthetic material. On the other hand, 'Russian' semi permanent lashes look much thicker and bolder compared to the 'classic' semi permanent lashes.
Top tip
Remember that the thicker the lash, the more dramatic your look will be, and the thinner you go, the more natural your eyelashes will appear.
Length
Individual lashes can be anywhere from 6mm up to 17mm, the thickness of the lashes can vary from 0.03mm to 3mm.
How long do they take to have done?
On average, semi permanent eyelashes take about 2 hours to apply.
If taken care of properly, your lashes should last you up to 8 weeks. You are advised to avoid water for 12-24 hours as the moisture will wash the glue away, this can result in the eyelashes falling off. In order to prevent your lashes ripping out, it's a good idea to avoid waterproof eyeliner and mascara as these are harder to remove.
Semi Permanent Eyebrows:
This semi permanent makeup technique will save you the hassle from having to do your eyebrows every day, and quite literally change your life!
What are semi permanent eyebrows?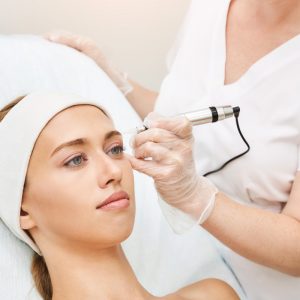 Semi permanent eyebrows are a semi permanent makeup technique, which uses a pigment that is inserted into the top layer of your skin.
Semi permanent eyebrows and microblading:
The difference between the two is that semi permanent brows use a machine to do the eyebrows, and a handheld device is used for the microblading.
How long do semi permanent eyebrows take?
Usually, it takes about 2.5 hours to complete your eyebrows.
You can choose to have your desired shaped eyebrow. The pigment of the eyebrow will match your hair colour, giving the eyebrow a more natural look.
Usually, semi permanent eyebrows last between 12-24 months. Depending on how you maintain your eyebrows, they could last even longer.
How long do they take to heal?
On average, the healing process takes 1 to 2 weeks.
How can I look after my eyebrows?
It's a good idea to avoid exercise for the first 10 days after your semi permanent eyebrow procedure as your sweat contains salt, it can permanently fade the pigmented area. Also, steer clear of getting your face wet in the shower. Lastly, try and avoid wearing makeup for at least a week.
About The Author