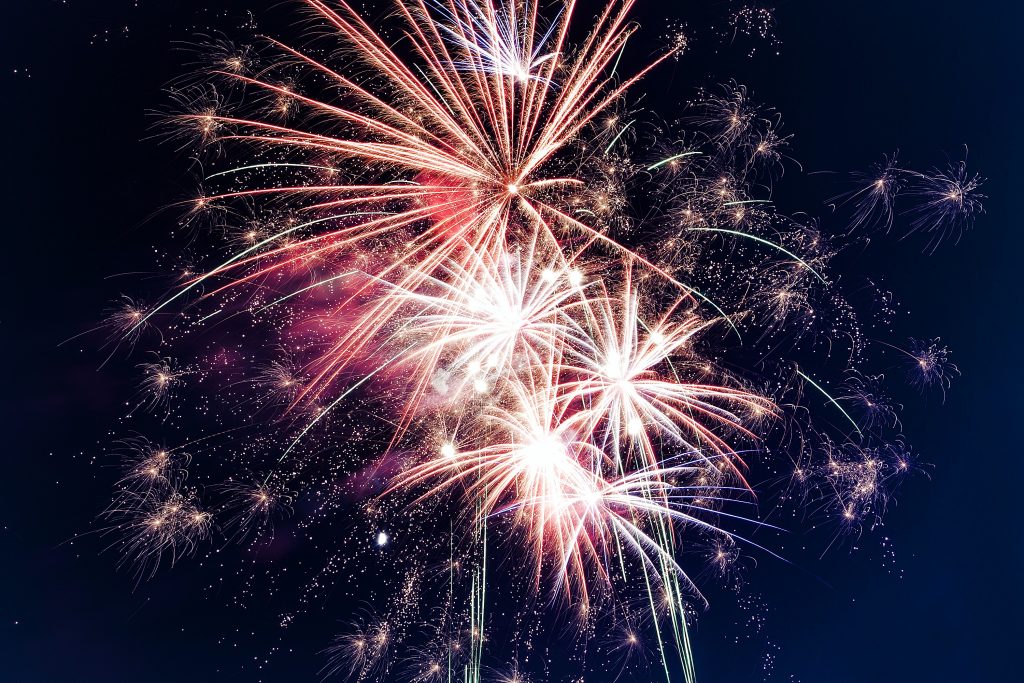 Holidays to Celebrate in December
December may be to many of us the month of Christmas, however there are also many more celebrations that take place across the globe during the month. As the we come to the end of the year, there's many reasons to celebrate, ranging from religious and cultural, to corporate. You may wish to learn about some celebrations that you've not heard of before, or you might be looking for some more excuses to party in December! Whether you are religious or not, December is a month full of celebrations and events, which are welcomed by many during dark winter days.
The celebrations that occur in December can often be traced back centuries, and have been celebrated for just as long, if not longer. There are many different reasons behind the large number of celebrations in December, which are often linked to seasons.
Christmas Day – December 25th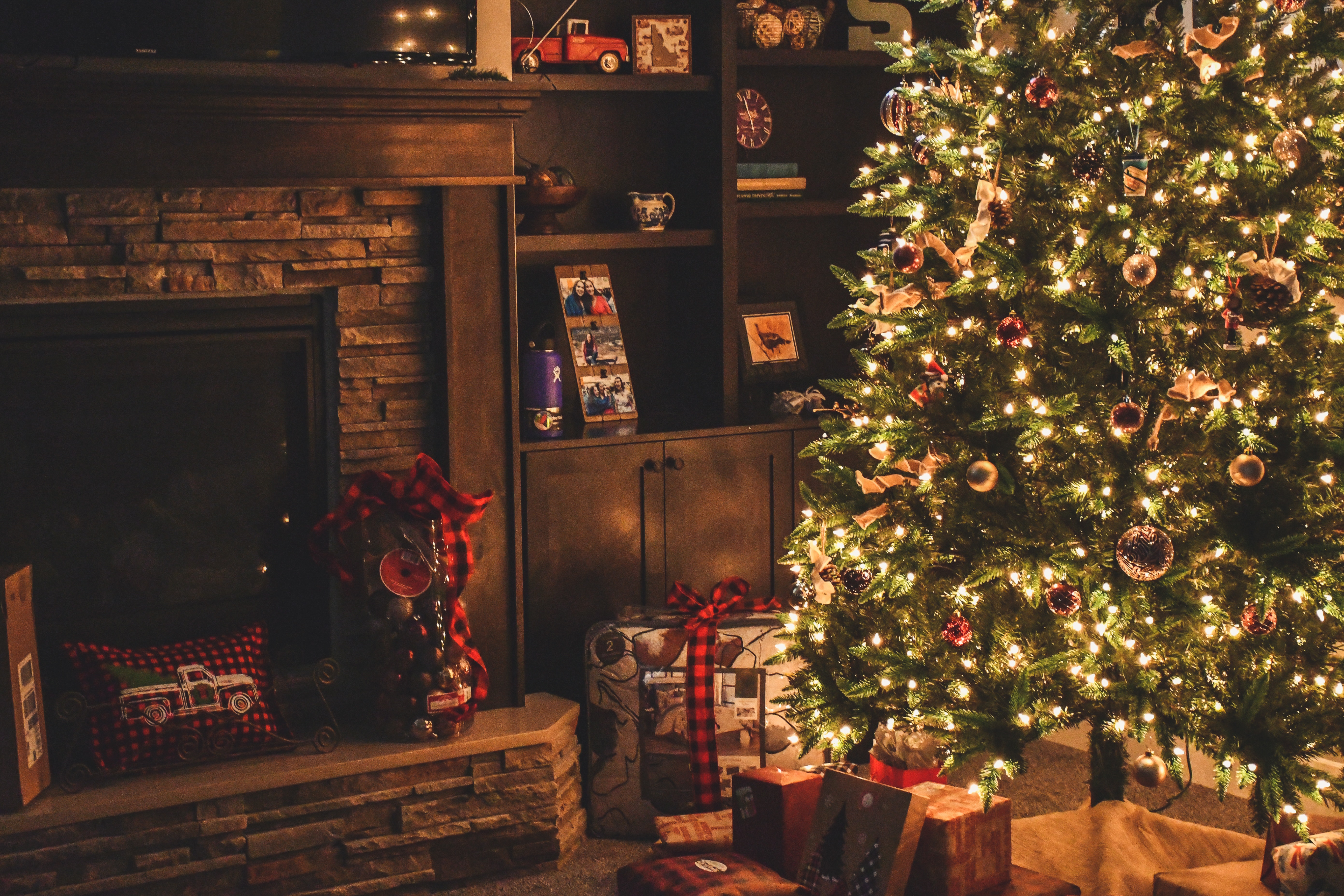 For many across the world, Christmas is the biggest celebration of the year, no matter if they are religious or not. Christmas has been an important celebration in December for over two thousand years, as it is celebrated by Christians as the birth of Jesus Christ. However, in modern times, Christmas is celebrated by anyone who wishes to get together at any point during the month of December!
Christmas is celebrated on a variety of days, including Christmas Eve, Christmas Day and Boxing Day. For many Christmas Day is spent solely with family, whereas Christmas Eve and Boxing Day involve parties and celebrations with friends.
Christmas Traditions
There are a wide variety of traditions across the world for celebrating Christmas. Alongside traditions that have developed from hundreds of years ago, there are other modern ways that people choose to celebrate.
Carol singing – Christmas carols, Christmas songs and Christmas tunes are sung and listened to by many people in the Christmas period.
Decorating your home – Many choose to decorate their homes for Christmas. Decorations include ornaments, garlands and wreaths to larger items such as light displays and Christmas trees.
Christmas dinner- Christmas dinner is a feast that includes turkey, roast potatoes, vegetables and various other festive foods. Christmas pudding is the traditional dessert of choice.
Christmas crackers – Are often included in Christmas dinners, along with traditional party games!
Father Christmas – Children all over the world believe in Father Christmas, also known as Santa Claus or St Nicholas. They leave him treats such as mince pies, and he leaves them presents.
Gift giving – Christmas is the time that many people give presents to family or friends, gift exchanges happen throughout the whole of December.
Christmas Eve – 24th December
Christmas Eve is the full day before Christmas Day and is celebrated as part of the holiday season. For some the day before the big day is spent getting buying last minute presents and food for Christmas Day. However, for others Christmas Eve involves an array of festivities such as exchanging presents, watching Christmas films, baking Christmas treats and viewing Christmas lights.
Christians attend Midnight Mass as Christmas Eve gives way to Christmas Day. This service is often attended with family, and can be held in churches or cathedrals. Midnight services involve carols and readings of scripture.
Boxing Day – 26th December
Boxing Day is the day after Christmas Eve, in the UK it is a public bank holiday. Boxing Day originally gets its name from the 1800s when the rich would box up gifts to give to the poor. It was also traditionally a day off for servants, and the day they would receive a gift from their master.
Nowadays Boxing Day is the day of shopping, football and eating leftovers.
Many shops have big sales on Boxing Day, with keen shoppers queueing outside from early hours of the morning!
Traditionally football games took place on Christmas Day but the last football match took place on Christmas Day in 1957.
Many recipes offer solutions to the leftovers from Christmas Day, such as turkey pie, turkey curry or even a simple turkey sandwich. However it's achieved, everyone is trying to eat up their leftovers on Boxing Day!
As in many countries across the world, Christmas is traditionally a religious holiday. This means that there are fewer businesses open than usual and some may be closed completely from Christmas eve through until January 1st or 2nd.
Hanukkah (meaning Dedication)
November 28th-December 6th
Hanukkah is a Jewish holiday, which is celebrates the recommitment of the Second Temple in Jerusalem. However, Hanukkah has evolved over the years to become a celebration of lights. This is due to the Jewish belief that a miracle was witnessed, that menorah's candles burned for eight nights despite there only being enough oil for one day.
Hanukkah Traditions
For many people Hanukkah is a time to be merry and light up their homes with festive candles and light displays throughout December! There are many modern traditions that come along with celebrating Hanukkah too.
Lighting oil lamps- The first night of Hanukkah people light a single candle on their menorah and then continue to progress through the days lighting one additional candle each day.
Decorating with lights – Many choose to decorate with lights, similar to Christmas using Menorahs
Hanging decorations – Decorations often include pictures of Jerusalem or images of the menorah itself
Playing dreidel – Children often play Dreidel, where they take turns spinning a four sided top, which has different Hebrew letters inscribed on each side. Depending on what letter is facing up when it stops spinning players may receive money or gifts!
Stories- During Hanukkah, children are told stories about the miracle that is celebrated.
Kwanzaa (African American Celebration)
December 26th-January 1st
Kwanzaa is an African-American celebration, created by Dr Maulana Karenga and was first seen in 1966 after the Watts revolts in Los Angeles, California. The holiday last for seven days, starting December 26th and ending on January 1st, it celebrates African history and culture.
There are seven principles that are part of celebrating Kwanzaa. These principles have been put together to ensure that Kwanzaa is celebrated in a traditional manner each year, upholding African American history and culture. They are:
Umoja- Unity.
Kujichagulia- Self-Determination.
Ujima- Collective work and Responsibility.
Imani- Faithfulness, or faith in action.
Nia- Purpose.
Ujamaa- Cooperative economics.
Kuumba-Creativity.
Kwanzaa Traditions
Lighting candles – Each day on the Kinara, a special candle holder of African origin.
Gifts – Holidays such as this often include gift giving to family members and friends.
Decorations – Decorations often parallel the colors of red, black, green and white for celebrating Kwanzaa.
Traditional foods – An African feast, called a Karamu, is held on December 31. 
Krampusnacht
December 5th
Krampusnacht is celebrated in Austria and parts of Germany and is a festival that takes place on December 5th, Saint Nicolas' day. It has origins in Germanic paganism, stemming from the pagan god known as Krampus.
Krampusnacht Traditions
Dressing up – The tradition involves having people dress up as demon figures such as Krampus. Krampus is a large goat-like creature with cloven hooves, horns and fur. He has black or dark brown fur which is said to represent the animal hides that were worn in medieval times by people who worked at night.
Parades – People parade through the streets at night, during the parade there are those who carry bells with them. Those that carry bells are often considered evil and are punished, the punishment is said to keep evil spirits away during Christmas time.People also carry chains and wooden sticks, which they use to hit those people who have behaved badly during the year.
Decorating – During this time of year there is a tradition that involves creating Krampus figures out of straw. People create these figures in their homes and then place it outside for all to see on December 5th. A common practice is to perform a ceremony where they set fire to the figure in order to cleanse the home of evil spirits!
Bodhi Day
December 8th
Bodhi Day is celebrated by Buddhists as the day that Siddhartha Gautama attained enlightenment and became the Budda. The word Bodhi is Sanskrit and it means 'awakening'. Bodhi day falls on the 12th lunar month of the Chinese calendar. However, in Japan and many other parts of the world it is celebrated on the 8th December every year.
Bodhi Day Traditions
Ceremonies – Buddhists across the world set aside this time of year to celebrate Bodhi Day. Ceremonies are held at Buddhist temples and usually involve chanting while sitting in front of an image of the Buddha. Celebrations often continue all week long, with donation drives taking place during this time for charitable organizations around the world.
Special meals – On this day people will hold a special meal called a 'Bhojana'. This meal is often eaten after the sun has set and contains foods which have been donated to food kitchens.
Processions – The tradition of parades or processions is unknown in Buddhism, however people do celebrate Bodhi Day by going on walks through gardens and parks within their local area.
Reading scriptures – In Buddhist traditions there are different prayers that have been recited over generations. One such prayer that comes from Bodhi Day is from Thich Nhat Hanh who wrote: "I vow to practice looking deeply into the four noble truths,".
Decorating – Buddhists might choose to decorate their home with depictions of nature or images that represent the life of Siddhartha Gautama (known also known as Gotama).
Saint Lucia Day
December 13th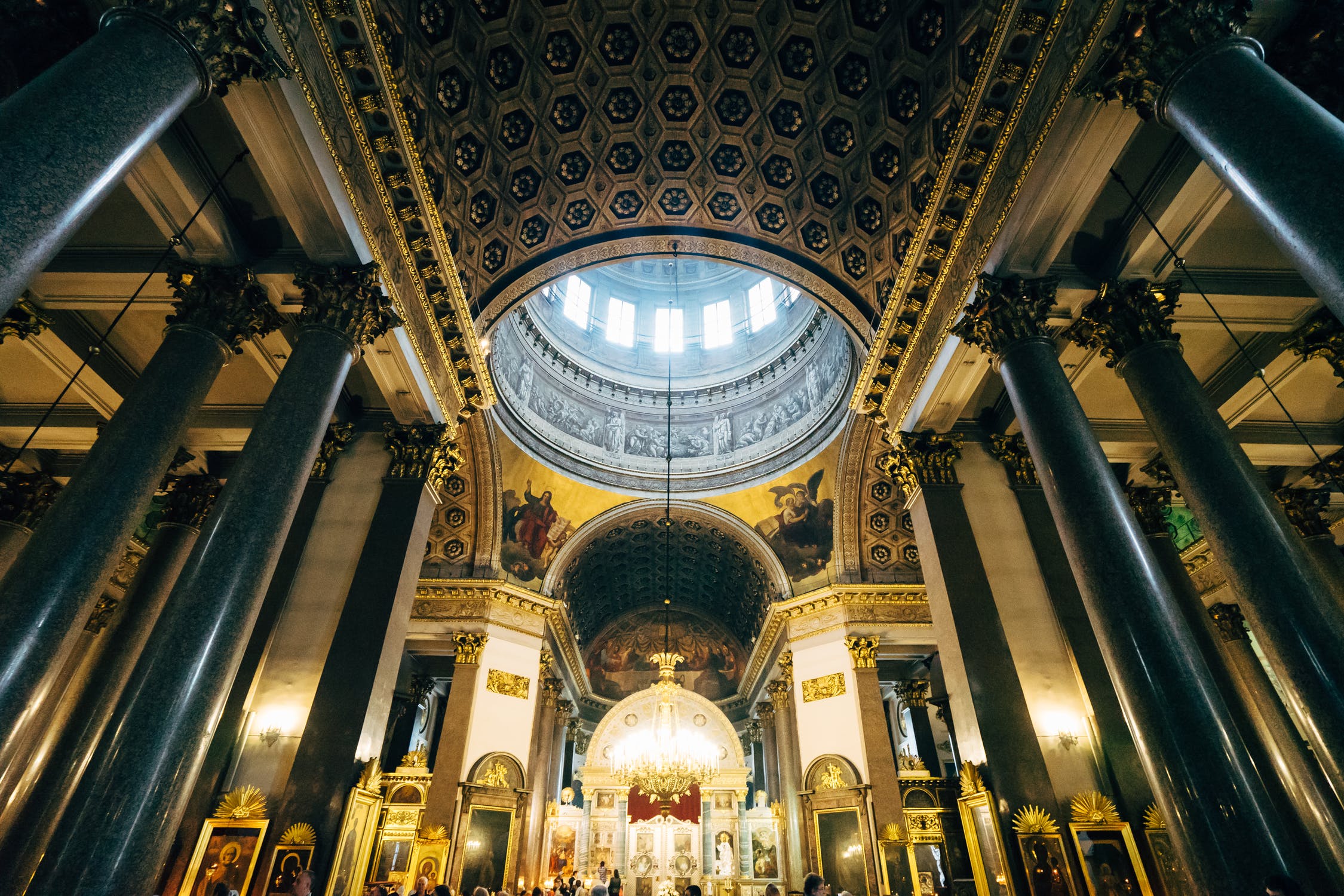 Santa Lucia is a Christian holiday celebrated mainly in Scandinavia and Italy. St Lucia was one of the first Christian martyrs and was killed by Romans because of her religious beliefs. Saint Lucia Day was brought to the United States when Scandinavian immigrants arrived. Today Saint Lucia Day celebrations are still held in New York City where many Scandinavian Americans live.
Saint Lucia Day Traditions
Procession – Celebrations include a procession led by one girl dressed as Santa Lucia who wears a crown of candles on her head.
Presents – Saint Lucia's Day has become an important event for children in Scandinavia because the girls are often given presents when they visit homes during the day of celebration.
Coffee – The tradition of the coffee in Sweden is that one must always have a light on when drinking coffee. On Saint Lucia's day, all lights are out except for the candlelight in the middle of the coffee table and everyone takes turns to go and drink some coffee.
Food – Food usually served at Saint Lucia's Day includes rice pudding and saffron buns.
Decorations – Paper garlands and candles are placed around the house to decorate for this holiday.
Yule
December 21st-January 1st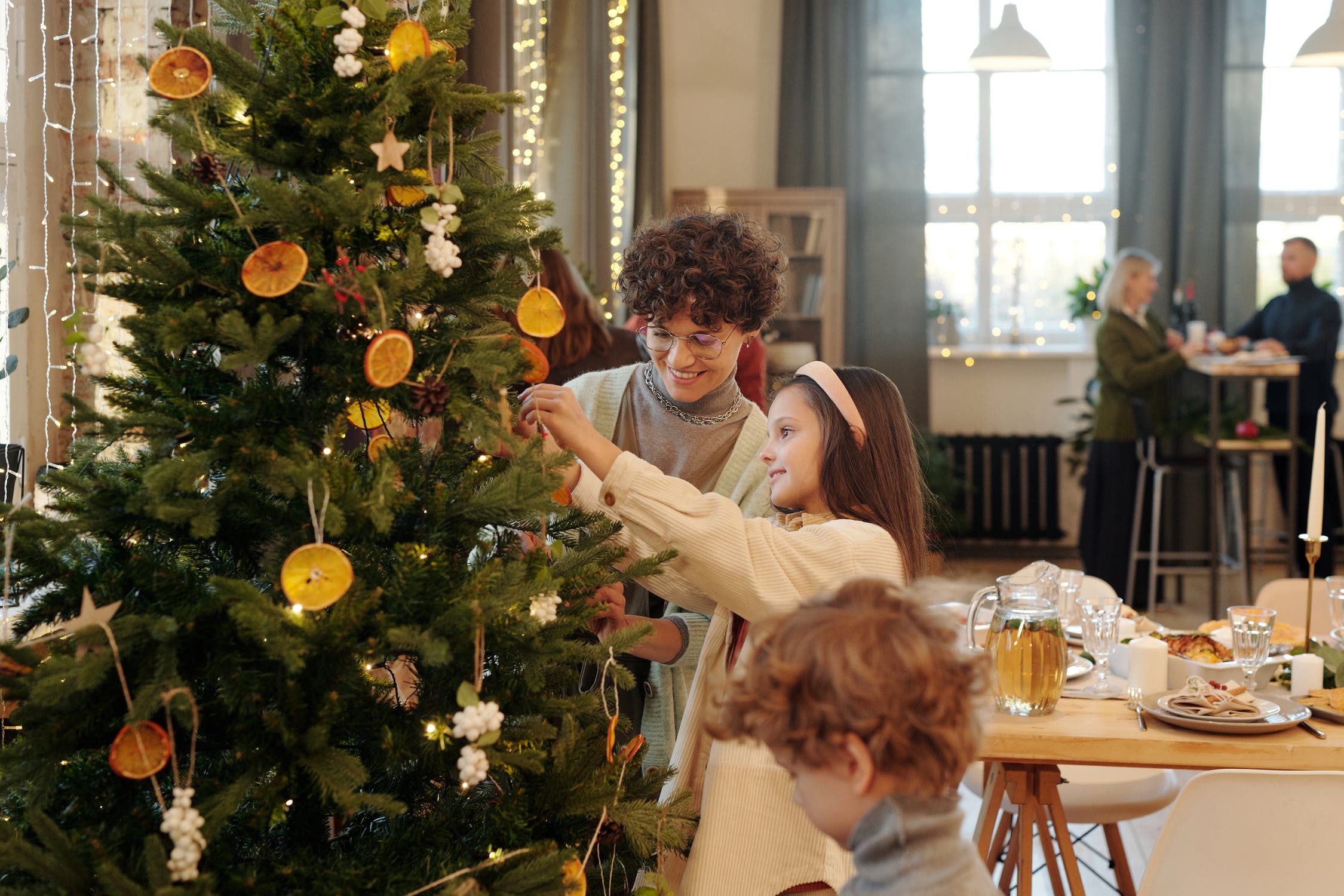 Yule is a Pagan holiday which celebrates the winter solstice, and it's one of the oldest winter celebrations in the world. It's tied to the celebration of light; because when it's winter it will be months before we get another day with sunlight at its zenith. Yule is largely celebrated in Germany and by German's across the world.
Many Christmas traditions such as Christmas trees, elves, presents under a decorated pine tree, Santa Claus— were brought over from Paganism. The name "Santa" itself derives from Germanic paganism where they would celebrate Odin or Woden riding across the sky in his eight-legged horse Sleipnir. We now know this old Pagan tradition as the reindeer.
Yule Traditions
Yule Feast – Feasting is a Yule time tradition, as people gather to celebrate life in the darkness. Traditional feasts include warm and comforting foods such as stews, roasted vegetables and bread.
Yule Log Ritual – A large log is ceremoniously dragged into the home. The Yule log ritual comes from Scandinavian pagan traditions which celebrated Thor, who had a magic hammer that was said to light up the sky with sprouts of lightning. In early Yule logs, a notch was cut into the log and an ember from the previous year's log was placed inside to help bring light back to the world. The burning of this log would last throughout the twelve days of Yule.
Yuletide Caroling – People go caroling door-to-door during the 12 nights of Christmas, singing songs for treats or donations. This tradition dates back to Pagan times where Pagans would travel from house-to-house singing songs in hopes of getting food and drink as donations for their celebration .
Christmas Tree Decorating – In Germany, evergreen trees were brought indoors to be decorated with apples, cookies, candies and small gifts as small token offerings for mother.
Feast of the Immaculate Conception
December 8th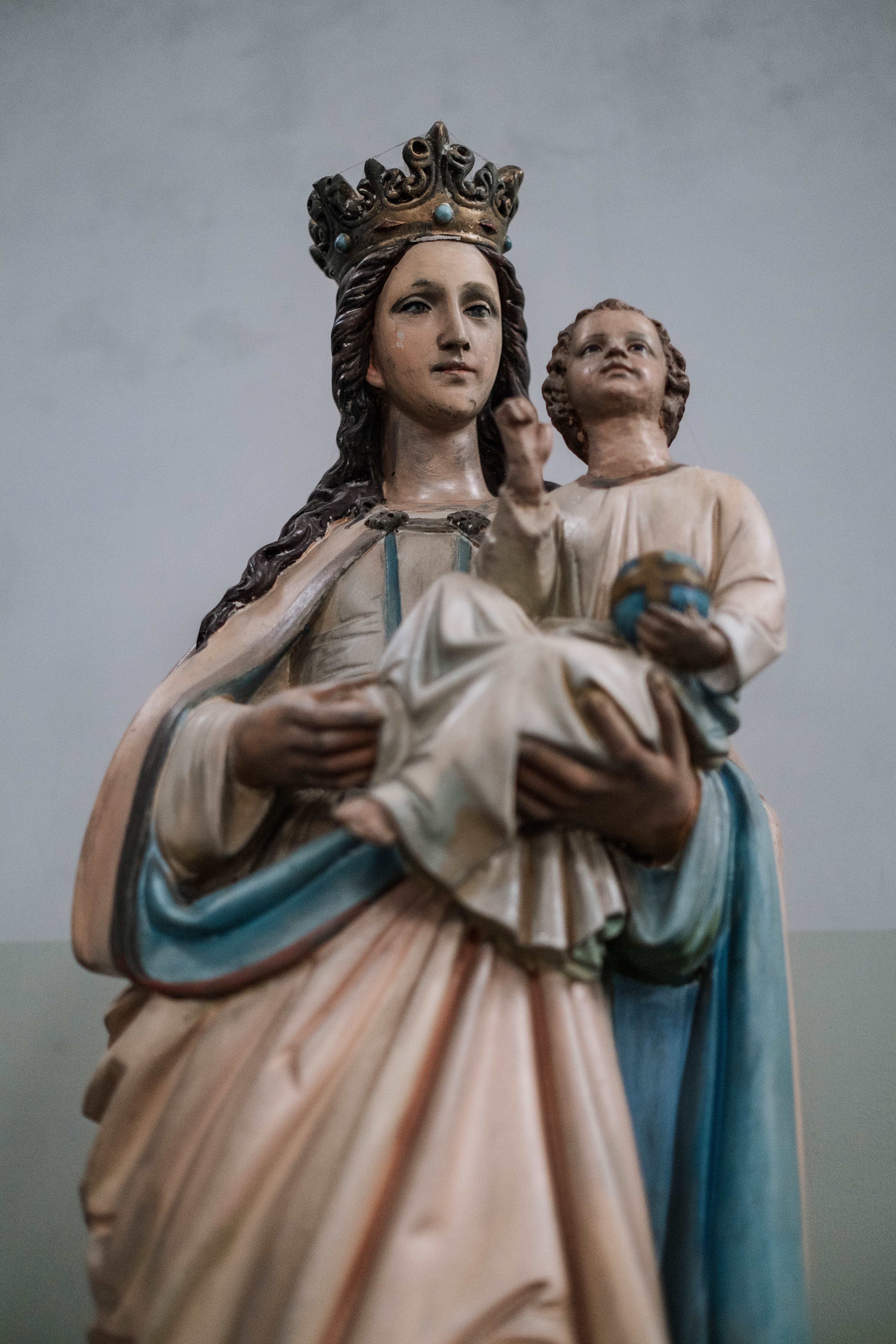 The Feast of the Immaculate Conception is a Catholic religious celebration. It is celebrated by Catholics across the globe. It is meant to commemorate the conception of the Virgin Mary in her mother's womb free from original sin. It was declared a dogma by Pope Pius IX in 1854. This holiday used to be one of many that people acknowledged during December but because Christmas gets more attention now, it can be hard for Catholics to find time to celebrate it.
The Feast of the Immaculate Conception Traditions
Lighting candles – A vigil featuring the lighting of an Advent candle in Mary's honor.
Singing songs and saying prayers – that honour the Virgin Mary, such as "Mother, Dear, O Pray for Me".
Religious services centered on the dogma of the Immaculate Conception.
A nine day period of prayer leading up to the celebration.
Baking Moravian Spritze, gingerbread cookies made for the vigil.
Feasting – features culturally specific food.
World AIDS Day
December 1st
World AIDS Day is celebrated globally on December 1st every year. The day was the first official World AIDS Day, chosen to commemorate the first recorded death from AIDS which was on this day in 1984.
World AIDS Day aims to raise awareness of how people can live a long, healthy life by getting tested and then treated early for HIV if at all necessary.
Targeted efforts include encouraging people to get tested; reducing stigma; increasing access to treatment; scaling-up support services; promoting preventive behaviors (such as safe sex); and monitoring progress.
HIV testing is essential because it not only provides individuals with an opportunity to learn their status but also helps public health officials understand where there are gaps in identifying those with HIV.
Universal Human Rights Day
10th December
Human Rights Day is celebrated every year on the 10th December. It was proclaimed by the United Nations General Assembly in 1948. This day is to reflect upon all of the human rights that are provided in numerous global declarations. The Universal declaration on Human Rights emphasizes political, social, and economic rights for people everywhere.
Human Rights Day was the first ever global celebration of rights, and it raised awareness of the Universal Declaration of Human Rights. The Universal Declaration on Human Rights encompasses: Civil and political rights, Economic, social and cultural rights andCollective rights.
New Year's Eve
31st December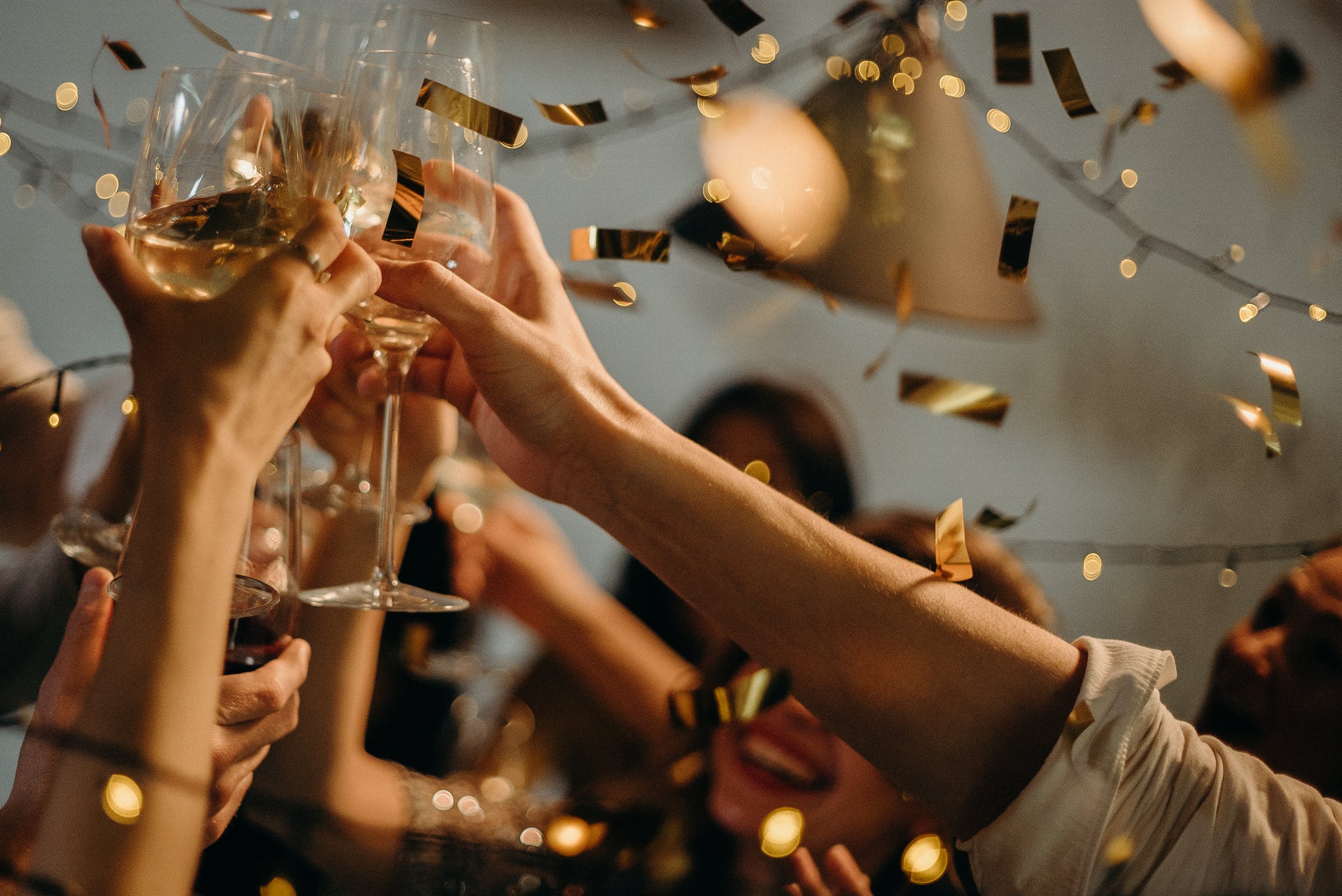 New Year's Eve is a night of partying and celebration to ring in the New Year on the last day of December. New Year's celebrations typically involve dressing up in New Year's Eve party clothes, New Year's resolutions, New Year's Eve parties, watching fireworks and eating festive food. People stay awake until midnight to welcome in New year when the clock strikes twelve and the new year begins.
New Year's Traditions across the world
New year's celebrations in New York, London and Sydney – In big cities parties have been taking place for decades. People camp out just to get a good view of the New Year countdown and fireworks. People around the world enjoy watching these New Years Eve fireworks displays on television.
Spain – In Spain on New Year's Eve people eat 12 grapes with each bell strike at midnight, this is believed to lead to good luck and prosperity.
Ireland – New Year's Eve in Ireland is called "Oíche Chinn Bliana" which means New Year's Night. High cross bonfires are lit on hilltops to welcome New Year with music and dancing around the fire.
Malta – Traditionally on New year new clothes symbolise new beginnings and was a special part of New Years rituals. New clothes were worn for family feasts, parties and dances held throughout the night.
France – New Year's Eve is called "Saint Sylvester Night" and New Year parties held in Paris usually involve a Moulin Rouge New Years themed show. New beginnings, New Year resolutions and New year celebrations are all associated with the New Year changing.
Scotland – New Years eve in Scotland is celebrated by wearing tartan clothes such as kilts to bring good luck for the coming new year. On New years people also like to party with champagne.
Germany – Germans welcome New Year with Katerfrühstück (a strong hangover cure) and some greasy food so you feel better quickly and get stronger for the night ahead of partying until midnight.
Celebrate!
December gives people all over the world a chance to celebrate global holidays that affect many different cultures. From Human rights day to New year's eve, December gives us an opportunity to reflect on the world around us and be thankful for how far we've come and what we have.
December is for many a month of reflection on the year that has been, as well as a time to celebrate with friends and family. People often set resolutions for the coming year and celebrate with their loved ones to look forward to a happy new year.
The world is full of many cultures that are all unique in their own rights. The purpose of celebrating these global holidays around the same month is so that people can learn about other countries' cultures, as well as take this time to reflect on the passing year and celebrate with friends and family. This festive month gives us a lot to look forward to in the upcoming New Year!
About The Author