How to Secure your Business Premises Against Theft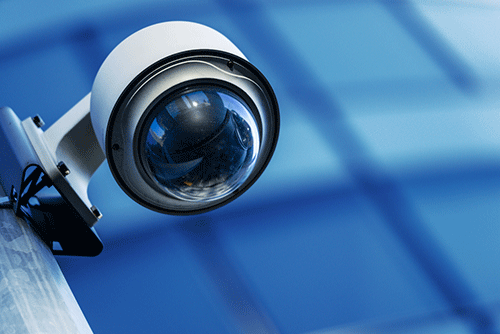 Risk of Theft to Business Premises
Depending on the type of your business and where it is located, the level of risk of theft will vary widely. However, any level of risk is scary and can threaten the trust of your employees and customers.
As a business owner, you are responsible for any theft of property, even you were not aware that there was a problem with security. Therefore it is important that business owners take this seriously and consider their business environment from a security perspective.
There are a wide variety of options for protecting your business against theft. It is wise to have a set of procedures in place for loss prevention on business premises, which can include using physical security services, CCTV and radio communications.
Options for Securing your Business Against Theft
CCTV
Installing a closed-circuit television (CCTV) system is a great way to increase the security of your business premises. Business owners can take advantage of the many business security systems available, meaning you can choose the right CCTV system for your business.
CCTV is considered to be one of the most effective business security measures, which can act as a deterrent for would-be thieves and help identify suspicious activity.
If your business premises are unfortunately involved in a theft, CCTV can be highly valuable. It helps you record theft properly and produce evidence against whoever committed it after the act. Therefore, this increases the likely hood of being able to prosecute the perpetrator. After a theft, CCTV is also beneficial for helping you to claim your insurance.
The systems available can include security lighting, alarm systems and CCTV for business premises, which are monitored by security professionals. These, therefore, provide you with peace of mind knowing that your business is being recorded 24 hours a day.
If your business is located in Cardiff, Caerphilly or anywhere else across South Wales, Easy Security Systems LTD provide and install a wide variety of bespoke CCTV systems. All of their systems are professionally installed and maintained to SSAIB standards, and comply with commercial insurances. They are also able to provide police monitored responses. When investing in CCTV in South Wales, Easy Security Systems are the right company to choose.
Security Guards
Security personnel outside your business premises act as another deterrent for would-be thieves. They provide you with the security of knowing that there is a real person nearby to contact in case of any problems. They will also be able to monitor the business premises and provide a sense of security in the area.
Whether they are on foot, or in a vehicle, security guards can help secure business premises and significantly reduce theft.
Security guards on business premises can provide many functions such as:
Receiving deliveries or visitors
Ensuring staff safety
Ensuring property safety
Monitoring access to secure areas such as warehouses, stockrooms, server rooms and restricted spaces such as offices containing confidential information.
However, whilst there are many benefits of security guards for your business, they do come at a high cost. In the current economic climate, you may find it difficult to justify spending money on security guards. In addition to their salary, business security guards need specific training and qualifications to do their job which can be costly.
Radio Communications 
Whether you can afford to employ security guards or not, radio communications are a great tool for protecting your business premises from theft. Radio communications can be utilised by both security guards and employees within your business. Therefore, whoever you choose to provide radio communications to, can greatly increase security against theft for your business.
Two-way radio systems help businesses communicate quickly and easily by using a private network that is free from unwanted listening or interruption – there is no need for a telephone line or internet connection. Two-way radios provide reliable voice communications with high levels of security and power efficiency.
Types of Two-Way Radio Systems
Portable radios – Hard-wearing, lightweight and efficient radio system. Portable radios are now widely used in many other sectors – including emergency services, transport and logistics, public safety and utilities.
Mobile radios – Allow for extended scope, expanding capacity and function of your two-way radio system. Mobile radios have their own antenna and handheld or desktop microphone, which makes them great for a central office or store. Often these include GPS, Bluetooth, data and text messaging.
Repeaters – Increase capacity and extend coverage, to improve the performance of your two-way radio system. As two-way radios are connected by radio waves, which typically travel in straight lines, obstructions can unclear or lost signals. A repeater can be installed alongside existing radio systems, and are especially useful for businesses that are located at multiple sites.
Training to use two-way radio systems
If you decide that radio communications are the best security option for securing your business against theft, you will need to train whoever will be using the system on how to operate it. Whether it be security guards or your employees, you don't want the money you have invested in two-way radio to go to waste because they don't know how to use it.
When looking for a company to provide your business with radio communications, it may be a priority that they will also provide training on the system. M.R.S Communications not only are one of the leading radio management system providers, but they also provide full training on their systems.
M.R.S Communications Training
Training for all staff, including management, security teams and front-of-house
Training on a day to day usage of the radio network
What to do in case of an emergency alarm activation
Upkeep and basic maintenance advice
A Well-Trained Workforce is a Safer Workforce
However, you choose to implement security for your business premises against theft, ensuring everyone in the workforce is well trained on the procedure is crucial. Security communicates throughout a business, so any deterrent that may be put in place will not work if employees are ill-trained on the security.
About The Author