Choosing Your First Bathroom Tiles – A Buyer's Guide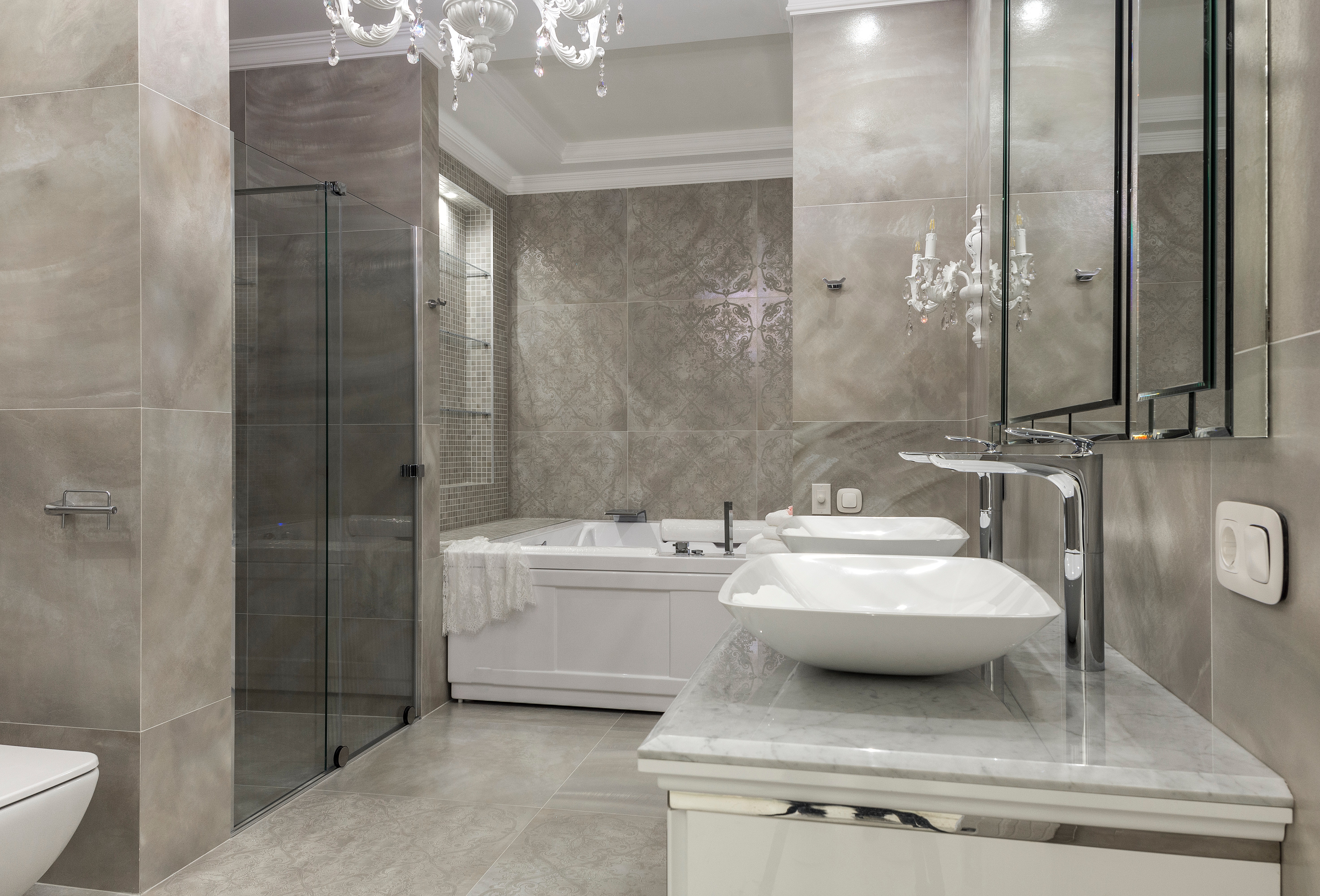 You bought a new house or moved to a new place and you are excited to get your bathroom tiles installed beautifully. You searched all the options online and you are bombarded with so many options. Floor tiles, ceramic tiles, porcelain tiles, natural stone tiles? Which one should you get?
Don't worry, here is a guide for you to choose your bathroom tiles, including wall and floor tiles. Always choose a good bathroom tile provider such as Tile And Bath Co to prevent low-quality works and hazards.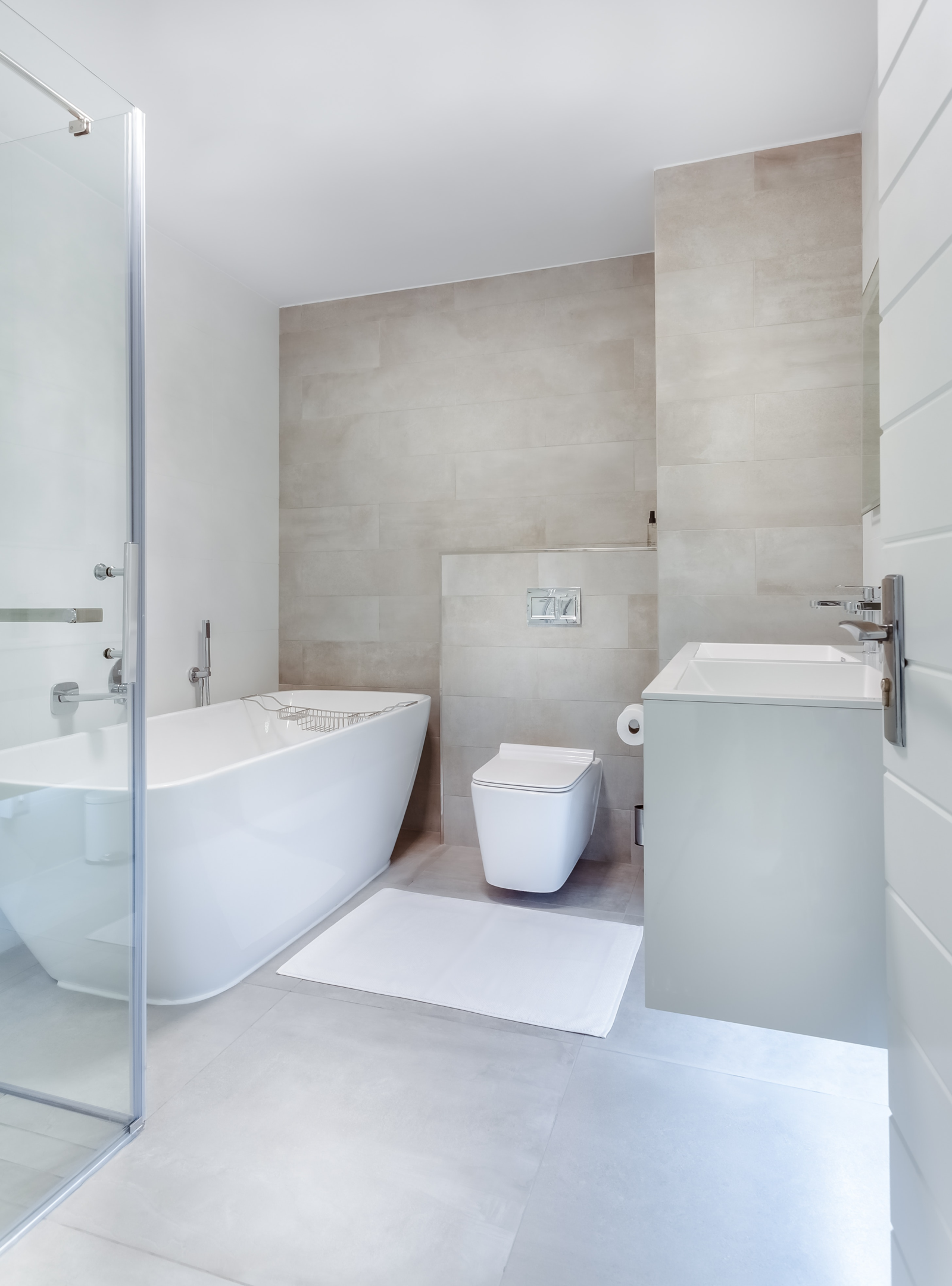 Types Of Bathroom Tiles
There are many types of bathroom tiles in the market, but in this article, we will list the common choices for bathrooms with price signals. Do note that these tiles work for both wall tiles and floor tiles.
Natural Stone Tiles
Natural stone tiles are made from natural stones such as Marble, Limestone, and Slates. These bathroom tiles have a very aesthetic look and bring out the luxuriousness. However, they can be very expensive due to the use of natural resources.
If you are using marble tiles, remember to use unpolished marble tiles during bathroom floor tile installation. A polished marble tile might lead to slips.
Common Floor Tiles or Wall Tiles
The common floor tiles that are used in majority of the bathrooms are either porcelain tiles or ceramic tiles. Porcelain and ceramic tiles are man made and much easier to care for as compared to normal bathroom tiles.
Ceramic tiles are generally the cheapest option among all and they are very easy to maintain, which made it one of the most popular choices.
Porcelain tiles are also one of the popular options in the market. It has high durability and has low maintenance.
However, there is an extra step of sealing the tiles if you opt to install porcelain or ceramic tiles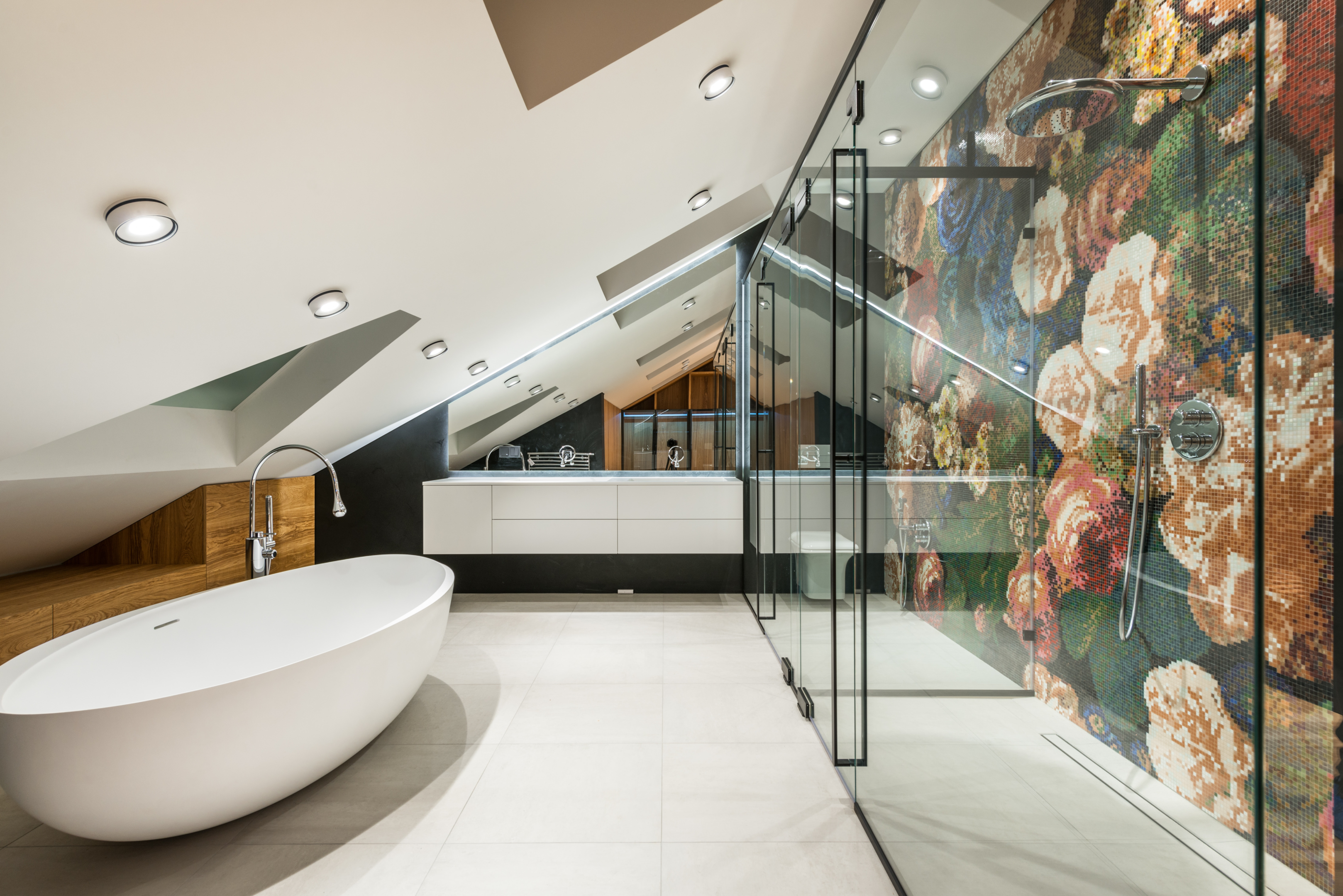 Factors To Consider
There are a few factors you can consider when you are choosing your bathroom tiles.
Feature Item
Do you have something you want to feature in your bathroom? Maybe a bathtub or the beautiful sink?
A good way to start is to find an item in your bathroom that you want to feature. You can use your bathroom tiles to enhance the featured item by matching the colours or contrast the colour to make it pop.
For example, if your bathtub is white, you can use natural stone tiles such as slate tiles to decorate your bathroom walls, making the white bathtub a focal point of your bathroom.
The Size Of Your Bathroom
Bathroom tiles comes in different sizes (per piece) which will affect you if you decide to use large format tiles in a small bathroom. Opt for a mosaic tile or smaller sized tiles to cut down the hassle as they are also pretty aesthetic.
However, if you insist on using large tiles, there will be one small advantage - fewer grout lines! Generally, a ceramic tile or a porcelain tile are small and they have many grout lines that you need to be aware of while cleaning and maintaining. Guess what, you're free from that!
Choosing Your Grout
Remember when your white rectangular tiles have black grout lines that bores people to death? Now, you are able to make grout lines part of your design!
Using dark coloured grouts can help to enhance your tiles, especially if they are bright coloured and vice versa. Grouts nowadays come in various different colours such as yellow, green or pink!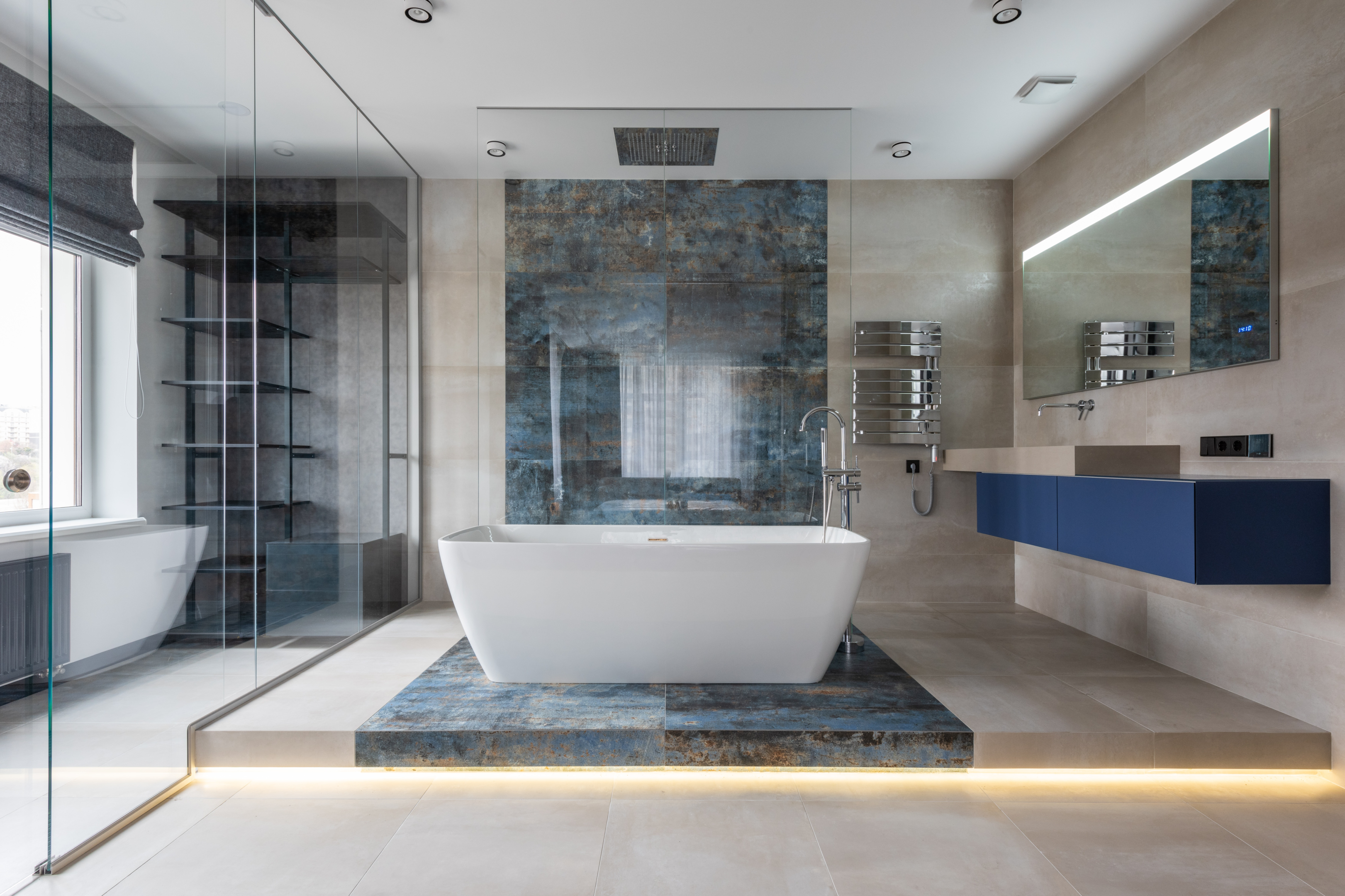 Conclusion
To sum it all up, identify your focal point and purpose before purchasing any bathroom tiles. If you are more into fancy designs, tiles made with natural stone will suit you. However, if you are on a budget, ceramic tiles or porcelain tiles might be your best pick overall.