Sustainable Waste Disposal with Skip Hire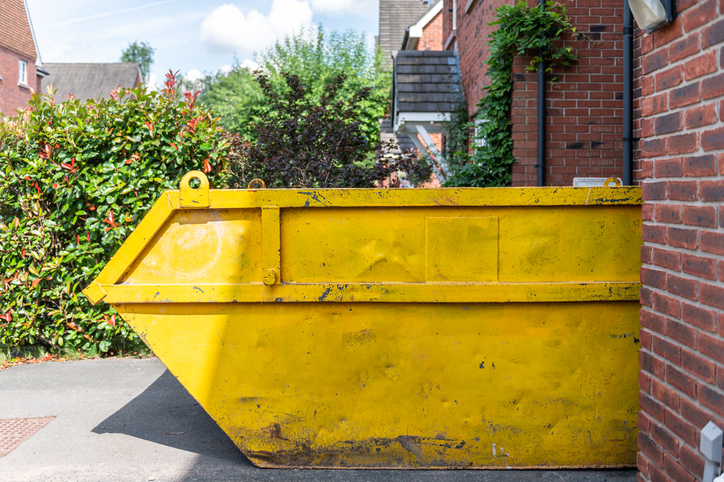 Skip hire is a convenient and efficient way to solve your waste removal problems. Whether you are undertaking domestic and commercial projects, tidying up your yard or just need to get rid of some general waste, skip hire provides an effective solution for dealing with all sorts of waste. 
Acquiring a national skip hire service in the UK is a sustainable solution for disposing of your waste in an environmentally-friendly manner, without having to take it yourself to the local dump or recycling centre. Here we look at why skip hire is the best option for sustainable waste disposal.
Benefits of Skip Hire
When it comes to waste management, there are several advantages to using a skip-hire service.
Efficiency and Ease
The first and possibly most important benefit is that it makes the process easy and efficient. You can have a skip delivered directly to your door, fill it up with whatever rubbish needs disposing of and then arrange for collection when it's full or when you no longer need it. This means you don't have to handle large quantities of rubbish yourself or worry about transporting them across town in your car or van.
Flexibility
Skip hire services also provide flexibility, as skips come in various sizes ranging from two cubic yards right up to twenty cubic yards, meaning there is an appropriate size available regardless of what type of jobs you are undertaking – from light garden work to major demolition projects. Moreover, they can usually be hired on either a short-term or long-term basis so that you can accommodate whatever time frame best suits your project's needs.
Professional Waste Management
Another great advantage of using a professional skip hire company is that they deal with all aspects of the disposal process for you, including sorting through the waste materials before sending them off for recycling and reuse whenever possible.
This helps reduce the amount of waste going into landfills and keeps more resources out of our oceans and rivers. Many companies also offer additional services such as providing labour options along with the skip hire, which helps make the whole process even more convenient and cost-effective.
Different Types of Skips for Different Jobs
The various sizes and types of skips available mean there will always be one suitable for whatever job you may need to do. From small home and garden tidy-ups right up to commercial jobs requiring multiple skips over many weeks or months, it is important to know what size you require.
For smaller jobs such as spring cleaning or removing small amounts of lightweight garden debris such as leaves, twigs and branches then small skips are ideal. For example, a 2-3 cubic yard skip would be ideal for a small project. This makes them easier to store outside which could save further costs down the line if storage space is limited onsite.
Larger jobs such as multi-storey property clear-outs which require larger capacities would need upwards of an 8 cubic yard skip depending on how much material has been estimated to need clearing. However, this size range usually requires specialist heavy-lifting equipment. Therefore, always check individual suppliers' terms beforehand when booking larger capacity skips. This is to double-check if they require specialised lift-off points before being able to deliver them onto the site safely.
How to Hire a Skip
Acquire a Skip Hire Permit
If you are looking to hire a skip, it is important to ensure that you have the right permit. Skip-hire permits are relatively affordable and easy to acquire. Depending on where the skip will be placed, you may need to apply for a skip permit from the local council. This permit will outline the rules and regulations you must follow to safely and legally use the skip.
Decide on Skip Size
As mentioned above, the skip size you require will vary depending on whether you are undergoing domestic or commercial projects. With this in mind, skip hire prices will vary depending on the size skip you need, for example, a larger skip will come at a larger price. It is important to accurately assess the amount of waste that needs to be disposed of to ensure you don't pay more than is necessary. Therefore, knowing the correct size skip required will make the skip-hiring process much smoother.
Contact a Skip Hire Company
Once you have the necessary permit, contact a reliable skip hire company to arrange the delivery of a skip. There are plenty of waste management companies in the UK which provide excellent service offering delivery and pick up from your location. Giving you the ease of mind that your waste management is being taken care of safely and sustainably.
Conclusion
In conclusion, hiring a skip is an excellent way to manage waste and dispose of it in a responsible and sustainable manner. Not only is it cost-effective and convenient, but it also ensures that the waste is disposed of in an eco-friendly way, helping to protect the environment. With so many benefits, it's easy to see how skip hire in the UK is becoming an increasingly popular option for those wishing to manage their waste responsibly. 
About The Author