Trelleborg Gas Transfer launches new LinkedIn company page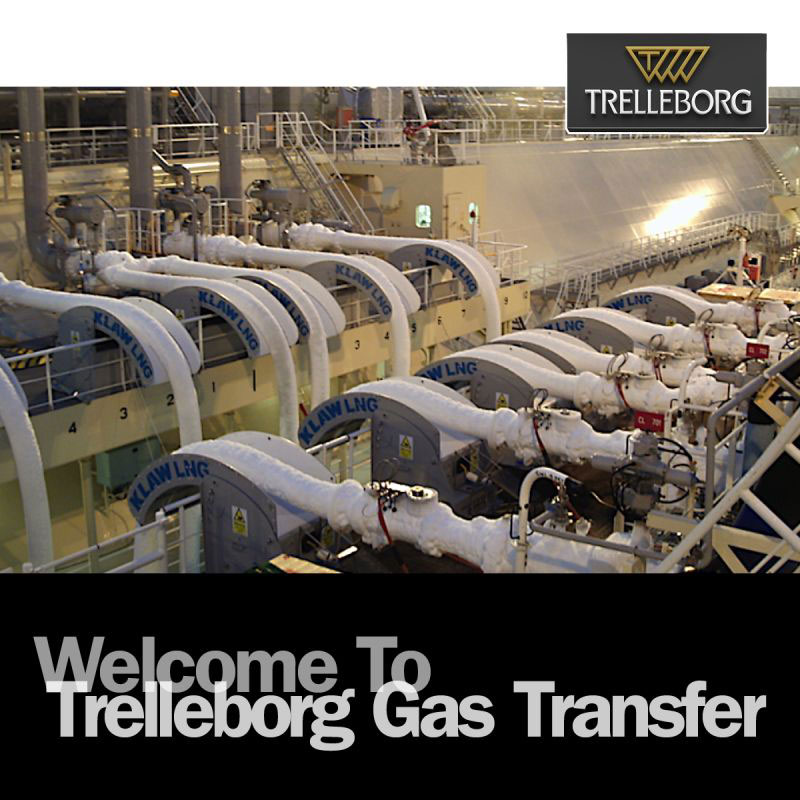 Trelleborg has launched a new Gas Transfer LinkedIn page which brings together proven, market-leading products and systems used in the transfer of LNG and other cryogenic liquids as well as industrial gases, hydrocarbons and chemicals.
Complete range of safety couplings, safety transfer systems, hoses and filtration solutions. All the market-leading solutions in one place: delivering value-added innovation enabled by unmatched design and application experience.
Proven protection Protecting people, the environment, assets and operations; this range of products and systems deliver safe and reliable transfers. Solutions that have been proven over decades globally.
LNG Transfer Systems
The Trelleborg range of KLAW LNG systems is the world leader and industry standard for LNG bulk ship-to-ship, ship-to-shore and bunkering. The KLAW LNG system range minimises risk to assets and the environment, injury and costly downtime – protecting the reputation of both operators and the industry.
LNG Composite Hoses
The Trelleborg Gutteling hose provides a full range of composite hoses for a large variety of applications and operations. For each kind of operation Gutteling can provide a safe and reliable composite hose. Gutteling is the World leader in transfer risk management. Delivering a range backed by more class society Type Approvals than anyone else in the World.
Breakaway Couplings and quick connection
The Trelleborg range of KLAW solutions offers global leading design and manufacture of Breakaway Couplings, Emergency Release Couplings and Dry Break Couplers: all vital components in the safe transfer of hazardous and non-hazardous materials.
Filtration
The Trelleborg Filtration range Vee Bee is a worldwide, ISO9001:2015 certified manufacturer of 'Specialized Filtration Equipment', Strainers, Filters and pressure Vessels for industrial and commercial applications. Vee Bee engineered solutions protect critical and expensive plant equipment in Oil and Energy, LNG and Industrial applications worldwide.
The Trelleborg Gas Transfer page combines products KLAW, KLAW LNG, Gutteling hoses and Vee Bee Filtration to offer the complete range of safety couplings, safety transfer systems, hoses and filtration solutions all in one place. Trelleborg are requesting followers and employees should be migrated to the new Gas Transfer page.
https://www.linkedin.com/company/trelleborg-gas-transfer/
About The Author