Doris Day Celebrated her Last Birthday Not Long Before Her Death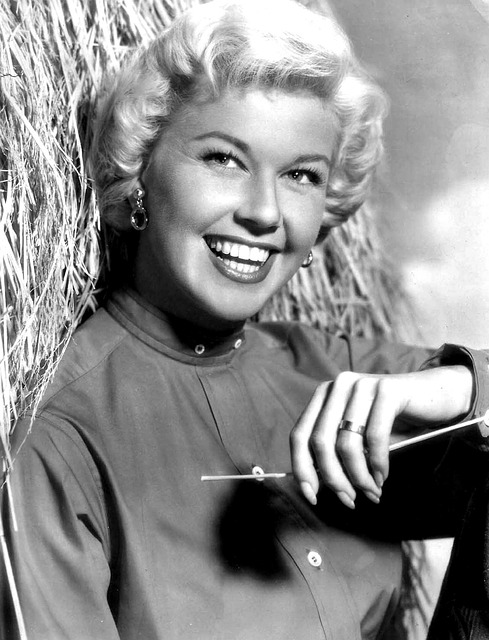 Doris Day, an American singer, animal welfare activist and actress whose golden voice and irrepressible personality made her the top box-office star in America in the early sixties, died on the 13th of May at her Carmel Valley Village home in California. She was 97 years old at her time of death. Her foundation confirmed her death stating that she celebrated her birthday on the 3rd of April before her death. Around three hundred fans gathered in Carmel Valley to celebrate her birthday. 

Day recently told The Hollywood Reporter (THR) how she celebrated her 97th birthday, telling the digital and print magazine that she spent that special day with her old friends from out of town. The freckle-faced actress added that she also enjoyed dinner with her companions. 

Bob Bashara, her manager, revealed to the weekly magazine People that Day would spend a quiet birthday at Carmel again in 2019. He added that Day was always getting many calls from people wishing her happy birthday. 

Cause of Day's Death

The message that her foundation put out on their official site also stated that the actress had been in great physical health for someone her age until she recently contracted pneumonia, which led to her death. A few close friends surrounded Day as she passed. Also, it was revealed that Day requested that no memorial service or funeral should take place. Instead, fans and friends who wish to remember Day are encouraged to go to the official website of her foundation. 

Doris Day Animal Foundation 

This foundation is an organisation that gives grants and fund smaller animal welfare countrywide. It comes weeks after it was announced how Day was celebrating her last birthday after she had withdrawn from the Hollywood limelight. In April 2018, Day spoke about her great physical health and stated that she is not regretting the decision she made to dedicate her life to rescuing and protecting animals in need. 

Career

Doris Day was born on 3 April 1922 and started her career as a vocalist of a big band. She was successful from the start, with one of her first singles "Sentimental Journey," which was released in 1945, selling over one million copies. Day went on to have many other hits. Les Brown, the band leader with whom she used to sing for a few years, stated that as a singer, Day belongs in the class of Frank Sinatra and Bing Crosby. However, it was movies that made Day a star. 

Between 1948 and 1968, Day starred in almost forty movies. This includes her role in Calamity Jane, released in 1953 and The Man Who Knew Too Much, which was produced and directed by Alfred Hitchcock and released in 1956. She later appeared in the 1959 Eastmancolor romantic comedy Pillow Talk and also the 1963 comedy Move Over, Darling, alongside Rock Hudson.

She won numerous awards throughout her career. In 2004, the US President bestowed her an award called Presidential Medal of Freedom, which is the highest civilian honour in the US awarded to people who have made outstanding contributions to culture, world peace, national interest or national security or other significant private or public endeavours.