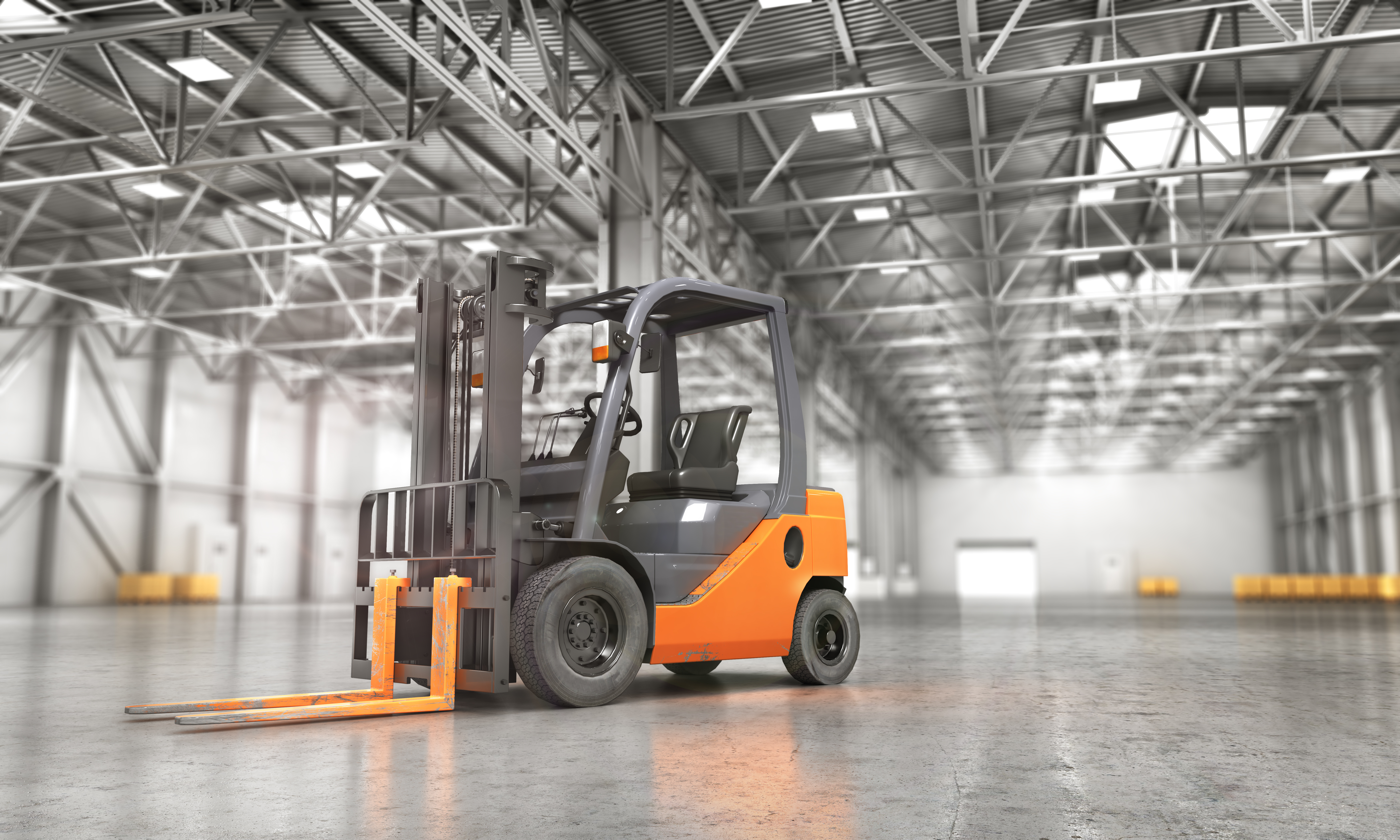 Forklifts are most commonly recognised to be found on construction or building sites as they an ideal piece of equipment to load and transport heavy and industrial items. 
In order to operate a forklift, it is essential that the driver possesses a forklift licence so that they can operate the equipment safely and correctly. It is possible to drive a forklift without a licence but the driver needs to be actively working towards achieving their certification. You can purchase or hire a forklift truck, this can be done through companies such as Gwent Mechanical Handling.
Health and Safety Around a Forklift Vehicle
Prior to operating a forklift, it is recommended that forklift drivers wear both protective and visible clothing so long trousers and a high-visibility or reflective vest are always advisable. Long trousers will reduce skin exposure and prevent any cuts or harm to the skin and by wearing bright clothing that makes drivers stand-out in a warehouse environment, this will make their presence more apparent to other workers and consequently reduce hazards.
Inspecting a Forklift Vehicle
Before operating a forklift vehicle, it is vital that if there have been any issues with the vehicle it should be fully-repaired and all issues have been rectified. As the forklift is designed to lift small to large objects, any malfunctions on faulty vehicles could lead to injury.
The two main pre-inspections that should be carried out are:
Pre-operational visual inspection – engine off
Before the forklift is activated, there are several visual inspections that should be carried out whilst the engine is off. These checks should cover the oil levels, water levels, tires and forks to the operator compartments and safety belts. These checks ensure that the vehicle is in optimal condition and fit for purpose. Further comprehensive information about these checks can be gained from a health and safety manager, manuals and online content.

It is also important to consider that as there are four main types of forklifts such as Counterbalance Forklifts, Reach Forklifts, Bendi Forklifts and Telescopic Forklifts and as a result, the types of pre-operational checks can vary.

Inspecting the vehicle – engine running
Once the initial checks have been carried out, it is then time to check that the vehicle with the engine running. Initially, it is important to listen-out for any unusual noises or vibrations. With the forklift being consisting of so many complex parts, there is a lot to double-check, but the accelerator linkage; brakes; steering; drive and tilt control; horn; lights; and backup alarm should all be prioritised.
Travelling and Manoeuvring the Forklift
Operating a forklift is often likened to driving a car as the vehicle is driven, there is a steering wheel and there are pedals; however, there are a few differences: a large proportion of the time can be spent driving the vehicle backwards as the front wheels need to balance the load. When driving a forklift, care and dexterity are also requisite as the vehicle can be known to tip if it is not balanced correctly. 
As previously mentioned, different types of forklifts require different types of handling and control so it is important to be aware of the type of forklift that is being operated. A forklift are multi-faceted vehicles and before operating one it is vital for the driver to ensure that there are no surrounding vehicles or blockages. Drivers should utilise their spotters, rear view mirrors, headlights and horns – if necessary – to ensure that they are not at risk of collision.
When operating one of these vehicles, the main parts to consider are:
Hydraulic lift knobs: 
There are three knobs which each have their own functions. The first knob allows the fork to either lift up or down; the second knob tilts the fork or blade either down or up; and the third knob moves the load from left to right.
Forklift directional controls:
The directional controls enable you to put the vehicle in 'P', which stands for parking, if you want to drive the vehicle then it is simply put into 'D' and lastly, to reverse the vehicle, the transmission lever is put into 'R'.
Brakes:
A forklift has five different types of brakes and these are the accelerator, brake pedal, clutch pedal, inching pedal and the parking brake. All of the brakes either work to manoeuver the vehicle so that it can function within a range of spaces, vary the speed and work the vehicle correctly. The ways in which the pedals are used can vary dependent upon the type of forklift.
About The Author