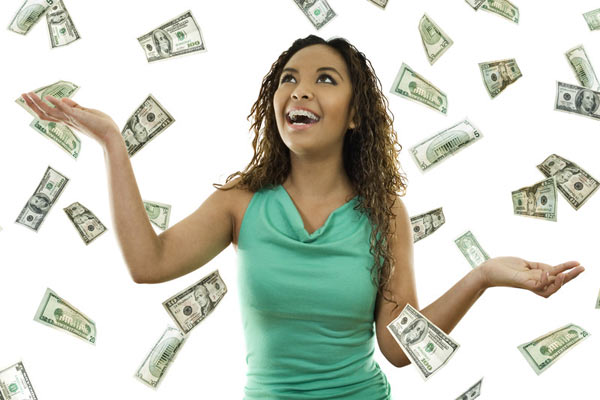 So you have an extra $1,000 and would like some tips on how to invest it. But is it even possible? Don't many financial investment companies and investors place a minimum on the amount of money one can invest?
The reality is that there are very many places where you can invest $1,000. And the truth is that some of these places are quite nifty. However, knowing of places to invest in is by itself not enough.
You need to arm yourself with investing practices for you to make the most out of your start-up cash. The following are tips on how to make money with only 1,000 dollars:
Do It Yourself Stock Trading
Before we go on any further, you should note that this is not for everyone. On the other hand, if you do relish the thought of doing some research, then you may end up making some good money by purchasing individual stocks.
If you have to go this route, then make it a point to make sure that you get yourself a brokerage account. A personal brokerage account will often help to save you money.
It will also ensure that you are armed with all the tools you will need to carry out comprehensive research.
Affiliate Marketing
Affiliate marketing is ideal for anyone looking to make a low entry into the world of e-commerce. Even though you will need to have a significant audience for you to start selling services or products online, this is something that you can comfortably do from home.
Additionally, you stand a chance to earn a significant income from your efforts. Certain services and products have high earnings for every single click.
What this means for you is that with the right tactic and approach, you could earn a good income on traffic conversions. All you need to do is drive traffic to certain offers and continue to target all the correct interests.
Look for affiliate marketing campaigns online. Be sure to locate the correct offer for you and make certain that you are presenting the offer to the correct audience.
Most importantly, try not to spam people. Ethical marketing will work wonders for you as an affiliate marketer. If you would like free training on this click here
Open a Savings Account
Opening a savings account is boring, but in the long run, it is a safe option. If you would like to earn some interest with what you already have without risking it, then a savings account may be the way to go for you.
Consider this option if you would also like to have quick access to your money in case you need it. There exist many types of savings accounts that are likely to yield good returns.
Many of these options have better interest rates compared to what you would receive from your traditional banking institution. Note that the accounts may not earn you much in terms of interest returns, but the good news is that they are all insured.
The FDIC insurance is a guarantee that you will not lose the money. You can also make a withdrawal at a moment's notice.
Peer-to-Peer Lending
Peer-to-peer lending is a form of loan-based crowdfunding option. All individuals who choose to contribute towards this loan get to earn some interest. What this means is that you will be participating in a type of loan relationship.
You and your partners will act as a bank, and will in return, earn interest from the amount you lease out to interested borrowers. P2P lending has become a significant player in the loan market place thanks to the existence of willing lenders.
Robo Investments
Robots have slowly started to take over the digital sphere. It, therefore, comes as no surprise to learn that robots have also begun to venture into the investment arena.
Robo-advisors as they are known often take investment strategies and proceed to implement them through the use of artificial intelligence.
As an investor, it means that you will benefit from the services of an experienced financial planner without having to pay an arm and a leg for the service.
The robo-advisor is a great option for any person who is looking to set up their investments and then forget about them for a while.
ETFs
Diversifying your money using exchange-traded funds is another simpler way of diversifying stock investments. An exchange-traded fund works in the same manner as a mutual fund.
What you will need to do is acquire a small stake in various stocks. You will, however, need to trade the ETFs individually as you would with your ordinary stock option.
Investors can, therefore, make small purchases allowing them to diversify their options.
529 Plan
If you have kids, the best way to start saving for their college education would be by investing in a 529 plan. College is expensive, so it makes sense to start planning early.
The 529 plans are available all over the country—in all the fifty states. The advantage of this plan is that you can invest in any plan that you think works best for your situation.
For instance, if you live in Boston but prefer the Texas plan, you can invest in the Texas one. Five hundred twenty-nine plan investments are made after tax, but the good thing about them is that they will continue to grow without attracting any taxes.
Do your research beforehand as there are a few states that will allow investors to deduct their contributions to the 529 plan from their state income taxes.
Invest in a Small Business Idea
Do you have an idea that you think can make you some money? If you are passionate about it, then go ahead and make it happen. The $1,000 you have with you is a great way to get started.
Whether it is by selling items online or by creating some online courses, or by selling a service or product, investing in your small business idea will be a great way to get started. It will also make it easier for you to realize your dreams.
What ever you decide to do to make money make sure you research the topic or offer first before you invest any money, and do not invest any money you can not afford to lose if all goes bad.
About The Author