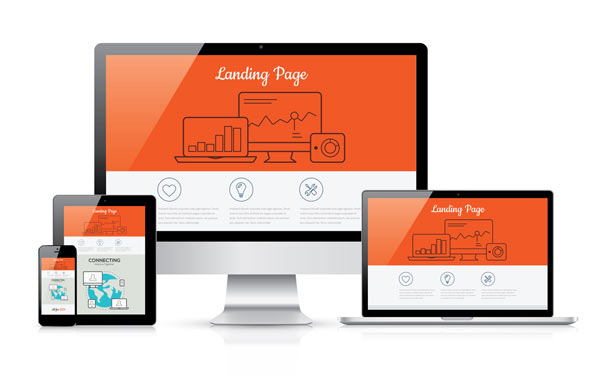 Creating a Landing Page That Converts
Most online sellers tend to have a huge problem when it comes to converting their leads due to poor landing pages. Despite the fact that website owners tend to overlook them, landing pages are key to boosting sales. Creating a landing page is easy. The problem starts when it comes to integrating all the relevant ideologies that will make it better. According to statistics, those landing pages that perform poorly tend to talk more about the product features. In short, a great landing page should explain more about what the product does and not what it has. This usually captures the attention of the consumer effortlessly. It also helps to convince him or her to purchase the product. If at all you want to create a landing page that will convert, here are some tips on how to do so.
Include a Call to Action
Call to Actions popularly known as CTAs are usually the best way to sway a customer to do exactly what you want them to. It might not be necessarily for purchasing a product but also for visiting your website and view your videos. With a great call to action, you will be able to keep your customers interest aligned with your very own without diverting their attention. Also remember that when including a call to action, ensure that it stands out for the customers to see. To make it even more vivid, you can use colours that contrast with that of your landing page. You can also employ imagery which will direct your leads attention to the CTA. In most cases, people tend to put their CTAs right above the folder of the landing pages. This strategy usually makes CTA stand out remarkably well.
Come up With a Persuasive Header
The biggest mistake that most people do when creating their landing pages is using a fancy header. Well, it is not a bad idea. But then, the customer doesn't care about how fancy your header is, he or she is only interested in solving a specific problem. This means that you should come up with a very persuasive header that gives a direct solution to the customer's problem. You should also make sure that the header is clear enough and not confusing. Something about online customers is that they are always sure that someone somewhere is offering the same product. This means if they find your header to be confusing, they will simply move to the next person. Your header should also be perfectly aligned to your ad copy. This way, your landing page will look professional.
Provide your customers some offers
The world operates in such a way that you have to give something in return for another. That is exactly what you should employ on your landing page. Come up with an alluring offer which you will give your customers in exchange for something you want them to do. This might be a free quote in exchange for their email address or accessibility to your website so long as they key in their zip code in the textbox provided. Your offer should be something that is hard to resist. It should also conform to whatever your landing page is trying to sell. Make sure that the offer is strategically placed so that it doesn't obstruct the CTA. This is because the two have to do their magic and convert in unison. If you block one and the other fails to convert, then you will be doing completely nothing.
Make it Simple
There is a big difference between keeping people glued on your landing page and converting them. Most people tend to have great traffic with minimal to no conversion. This is because their landing pages are usually filled with irrelevant information. If you want a landing page that will convert faster, start reducing the amount of information it has. The links should be very minimal, and the information should be direct and precise. Don't talk about your company and in case you want to, put it in the "About" section of your website. What you want on your landing page is very little information that will take someone a few minutes to load. At the end of the day, you need someone to spend a few minutes on the landing page and quickly move where you want him or her.
Include Attributes from the customer's point of view
This is a very important point when creating a landing page. Putting yourself in the shoes of the buyer whenever you are talking about the product will enable you to come up with some pretty convincing information. Your main aim is to keep the customer interested about the product. That is why you have to base your complete landing page on what the product does. If you have to include the features, ensure they are don't cover a huge footprint. You should also not flood your landing page with complete information about whatever it is you are marketing, leave that to the official site. To maintain the neatness and simplicity of the landing page, simply make use of the main information only. That is exactly what the buyer wants to hear. With this approach, you will be amazed by how your landing page will be able to convert multiple customers.
Make use of a great and dynamic layout
Chances are that the people accessing your landing page will be using different devices that come with different aspect ratios. With that in mind, make sure you create a dynamic layout that will end up fitting the numerous screens of the devices. This should be regardless of factors such as the screen size and screen resolution. To be on the safe side, make sure you put all the major information at the centre of the landing page. This includes the CTA and the offer. This way, in case part of the website is cut out, your customers will still be able to see the most important aspects without straining. This step is to ensure that your landing page remains relevant even after being resized. The last thing you want is having a useless landing page simply because you didn't pay attention to other devices that will be accessing it.
Make your landing page completely visible
The fact is that most of your customers will have different opinions regarding your landing page. This means that you have to come up with remarkable visuals to cater for all their needs. The layout should be not only neat but also visible. The fonts should be large enough to make them readable regardless of the position of the customer. Make sure you include bright colours where needed and dull colours where they fit. Any pictures incorporated in the landing page should be clear enough to make your website appealing. This will not only lure in more customers but also enable them to view the information without any problems whatsoever. If possible, some features such as the CTA should have bold fonts. And as mentioned above, the colour of the CTA button should contrast that of your landing page. That way, your website will be both visible, appealing and useful.
Include product statistics
Lastly, a landing page should have statistics to improve the image of your products or services. Always remember that most people tend to purchase something that other people have tried before. Of course, no one wants to act as a tester for a product that is new in the market. That is why including some statistical information will be very vital. Some of the things you might use include some testimonials from customers, press statements and a list of customers using the products if any. This will legitimise your products or services without any questions. At the end of the day, you will end up convincing quite a huge number of customers to convert. Ensure that the testimonials are positive and also make them very visible. They will serve as the last tool to convince customers to convert in case the other fail
Coming up with a landing page is very ideal for your website. The page will play a huge role in rerouting your customers to a specific site. Ensure that you incorporate the features mentioned above and watch it boost your traffic and increase your sales within the shortest time possible. Before doing anything on the landing page, always put yourself in the shoes of the customer. That alone will enable you to come up with a great landing page that converts.
Getting traffic to your landing page
Once you have a good landing page you need to get traffic to it in order to promote the offer. This can be done by a number of ways. If you landing page is attached to your main website you can use search engine optimisation in order to get traffic. This however can take a few months depending on the competition for the keywords you are targeting.
Another great way of getting traffic is via Google ads, using this method you can get traffic fast which will be relevant to your offer.
You can also use YouTube ads or Facebook to get traffic. Whatever you use you need to ensure you have conversion tracking in place you ensure you know what traffic is converting.
If you have all the above in place you should get great results, assuming people want your product.
About The Author