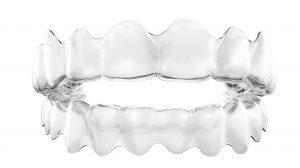 Everyone these days wants the best smile and straight teeth they can have, which is why clear braces have become so popular in the UK and right around the world.
The costs of clear braces depend on your needs. The needs include the material used to make the brace, the quality, and the treatment plan. Different types of clear braces exist. This article will help you know how much clear braces cost in the UK.
Metal Braces
Metal braces are the common braces used in the UK. This type is the traditional option which is affordable to many people. It is considered the least expensive type of braces. Metal braces are noticeable as they are large compared to other types of braces. Before other types of braces were brought into the market, metal braces were the primary ones. They were used by everyone who wanted to put their teeth back to shape.
Therefore, metal braces have been in the dental field for years. Many people appreciate them due to their positive results within a reasonable amount of time. In the UK, most kids had metal braces growing up. When fitted with a private dentist, metal braces cost £2,000 – £2,500, but when the NHS fits them, they cost £219. Meta braes have been used years back by orthodontics, and they continue to remain popular in the market.
Ceramic Braces
Ceramic braces look like metal braces, but they are tooth-coloured. They are large like metal braces, but they are less noticeable due to the colour. You can order your ceramic braces to be coloured with your best colour. Some versions even ensure that the wire running between the braces is also coloured. However, you need to take care of your ceramic braces because they can stain and discolour.
Most people use ceramic braces because they are found in every orthodontic place in the UK. Other than being less noticeable, they are fashionable. You can use your ceramics braces as part of your accessories. They not only make your teeth stay in shape but also, they enhance the beauty of your smile. You should get ceramic braces if you do not mind having coloured braces on your teeth. Ceramic braces cost around £2,000 – £3,000 when they are fitted by a private dentist. If you want customized braces, you should give the dentists your specifications earlier so that you can get your braces on time.
Lingual Braces
Lingual braces are exactly as the traditional metal braces. The only difference is that lingual braces are placed on the inside. Therefore, they are invisible from the outside. Most people who want to put their teeth and gums in shape, but would like to use invisible braces, use lingual braces. Lingual braces are placed with care. Therefore, you should work with one of the best dentists in your area. The UK is a home to many qualified dentists, and thus you don't need to worry. The braces can be a little bit uncomfortable at first, but after once you are used to them, they are perfect. You should ensure that you clean them to avoid staining.
Lingual braces are essential if you fear smiling because you have braces. Nobody will know that you have braces. However, they should not be used in severe cases. Therefore, you should consult your dentist to ensure you are having the most appropriate type of braces to get an excellent teeth shape. The use of lingual braces is growing as years goes by because many people can afford it now. Lingual braces in the UK cost £3000 – £5000 when fixed by a private dentist. The price also differs depending on your unique situation. Thus, it is going to be expensive if your teeth are severely unshaped.
Invisalign Braces
Invisalign braces are different from the braces mentioned above. They are plastic aligners which are customized for you. Invisalign is made by a series of 18 to 30 plastic aligners. They are removed and replaced every two weeks. Invisalign braces are almost invisible as they are clear plastics. They are easy to clean, and you can eat and drink anything when you have them. You should brush your teeth and floss them after eating when you have Invisalign braces to prevent staining.
This is one of the types of braces that many youths use. You adults love Invisalign braces as they are colourless that someone can fail to recognize them. They are effective and will straighten your teeth. They are customized, and thus you should give the dentist your specifications on time. This will ensure that you get your braces ready for fixing during your appointment. Invisalign treatment braces cost £2,500 – £4,500. You should communicate with your dentist about your customizing so that you can get your exact price.
Damon Braces
Damon braces work similarly to the traditional metal braces, but they are a little more unnoticeable. Damon braces are mainly used to correct malocclusions. The braces are clear a bonded on to the teeth like metal braces. However, the braces have the sliding mechanism, which means that they are not tightened continuously as the teeth moves. Therefore, they are comfortable during teeth movement.
Damon braces do not require elastic O-rings to hold the wires in place on the teeth. Therefore, the wires slide through the slots without casing fiction. This is the reason as to why Damon braces are comfortable during teeth movement. This type of braces can be used in both adults and kids, as they are safe. If you want comfortable, affordable, and discreet braces, you should get Damon braces. When fitted by a private dentist, Damon braces cost £1,700 – £3,500 for adults.
Smart Bracket Braces
Smart bracket braces contain the most technological idea put in braces. The braces have a microchip which regulates how they straighten the teeth. They are less painful, and they work faster. Therefore, you need to clean them properly as they wear out easily because they work quickly. When they are fitted at first, they look like metal braces, but as time goes by, they realign. They do not move but do not cause friction, and thus, they do not damage the teeth.
Many people prefer smart bracket braces because they are effective and quick. This means that you don't have to wear braces for more than a year as your teeth will be straight within a few months. Small bracket braces are not too small, but they cannot be noticed from far. You will pay between £2,000 and £3,000 for smart bracket braces in the UK.
Clear Braces
Clear braces are made using clear materials which make them less visible. They are bonded to the teeth, and rubber bands exist between the braces. Clear braces consist of ideas used in both traditional and modern braces. You should clean them regularly to avoid staining. Clear braces are fixed with a cost of £3,500 – £4,500 depending on your specifications and treatment plan.
6 Month Smile Braces
If you have teeth problems, and you would like a short-term solution, then you should consider 6 month smile braces. This type of braces uses clear brackets, and the wires are tooth coloured, which means that they are unnoticeable. If you would like to straighten your teeth with a short-term solution before getting a permanent one, then you should get the 6 month smile braces. They cost £1,800 – £3,000 depending on your dentists and the problem being solved. You should find a dentist who is highly qualified and values customer care services.
We have covered all the main braces on the UK market and the one you choose is ultimately your choice, but I would recommend always talking to a qualified dentist before you make your decision.
About The Author