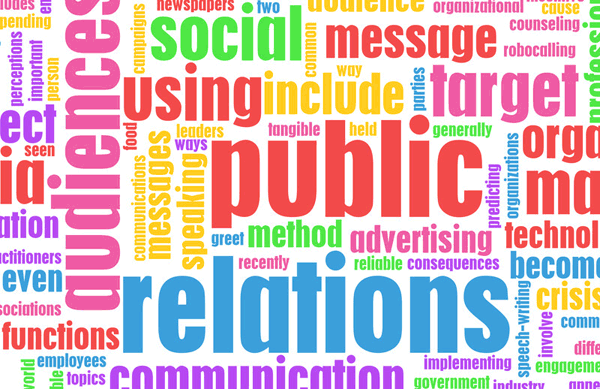 Even in these difficult times its it is vital that you get your company message out and that you engage with your potential customers to build your brand.
During this unprecedented lock down period users are switching from mobile traffic to desktop traffic, with your potential customers sitting in front of their desktop computers.
How PR can work to increase your online business
You need to be able to narrate the story behind your business and what better way to do this than to incorporate a public relations strategy? Digital and social media are on the rise and are a key part of today's prosperous media campaigns. However, public relations is a secret weapon that helps new brands build their industry presence and aid established brands to further their reach and redevelop the aims or vision of an existing service or product.
PR is a cost-effective way of marketing your business especially when you have a lean budget allocated for publicising and marketing the business. When done well, PR can aid a company to generate media placements and build brand identity. Here is how good PR can increase your business
1. Hire a Good PR Manager
You should hire a PR manager who has outstanding communication skills. The manager at times will be the face and voice of your company. Find a manager who has excellent writing skills because they will occasionally write content for your company including news about your company and press releases. The PR manager should be creative and have impeccable research skills. From these skills, the manager will be able to find out what the rest of the world is saying about your company and use the feedback obtained to benefit your business.
A Good PR manager or communication manager cost you around £25,000 to £45,000 depending on experience.  
To ensure effective PR efforts for your business, find the right person who has the right qualifications and makes the necessary efforts.
Another great option if you don't want to employ a PR manager is to use a PR agency to do the work for you. This way you will not only save the salary cost, but you will also have an experienced PR company working for you, who will have great experience in this area.
2. Develop Customer Trust
A good PR strategy will help you develop long-lasting customer relationships. Customers engage only with brands that they trust and a personalized public relations strategy is an amazing way of capturing the attention of existing and potential customers. For example, when your brand engages in corporate social responsibility and gets a positive mention in the media that is priceless PR.
This is quite helpful in building your brand's credibility and recognition, therefore, positioning it to potential and existing customers as a brand that can be trusted. This results in an increase in repeat sales, new sales and growth in brand equity.
3. PR can Help You Build Your Consumer Interest
PR plays an important role in generating customer interest. When a public relations strategy is executed correctly, it can help increase sales. If you have a new or emerging brand, a PR campaign will help you tell your story, create a brand buzz and help create a big brand following. Brands can also make use of social and digital marketing strategies to contact their existing and potential customers. This will enable the customers to keep up with your latest business news, products, services, and latest trends.
4. Grow Investor Interest
A number of firms and angel investors lookout for natural media coverage when deciding which investors will receive capital. It is therefore important for your business to have a very good reputation. Your business can work with respected industry journalists to have stories run in prominent publications and newspapers. You also can ensure that you have a good relationship with certain journalists or reporters in your industry and become a trusted information source in your industry.
This will provide potential investors with easy access to specific updates of your business portfolio. This PR drive will also demonstrate to investors that your brand is capable of developing and investing in its professional and personal image. Investors will view these as indications of business on the right track, therefore, invest in your business.
5. Good PR can Develop Your Brand Identity
Existing and potential clients trust well-established brands. PR can help you develop your brand identity. When developing your brand identity, focus on the useful characteristics and special selling points of your business. Your brand identity should be able to answer three critical questions: What products or services is your business providing? Does the product or service make any difference? Why should a customer be interested in your product or service?
Answering these questions will play a big role when shaping your public relations strategy. The responses will also help you define a profile that fits your target audience and help you decide the specific media outlets that you will contact when you are ready to execute your brand strategy. Developing your brand strategy will help you develop the values that you think are critical for your brand and will help position your product or service in the industry you are operating in.
6. Keep Up with Latest Trends
You need to be aware of the new trends in your industry. This enables potential and existing customers to view you as a credible information source and a leader in your industry. Follow trend sources including social media, industry reports, and news to find out the common and latest trends and come up with topics that will put you ahead of others in your industry. This will help you generate more business. A great place to keep up with trends is to use Google trends which can show you what is trending now in your niche.
7. Be Consistent
You must have a long-term PR strategy mapped out to help you build your business. While a short-term PR plan may help you experience success, a long-term will help your business and brand distinguish themselves and attain desired recognition in the market. You should be consistent in developing the strategy and hiccups along the way should not deter you from achieving the goals you have set out for your business.
In some cases, you may still not get results even after being consistent. Since growing your business is your ultimate goal, you may think about hiring a well-established PR firm to offer help and ultimately enable your business grow exponentially.
Public relation is not the only way to ensure the growth of your business but it plays a very big role in ensuring your business grows and has an awesome reputation. A good PR strategy not only builds your brand or brand credibility but also helps with both your online and offline reputation. It does not matter whether your business is a start-up or an existing business, a good PR strategy will be greatly beneficial to the growth of your business.
About The Author