7 Reasons to Hire a Dedicated Office Caterer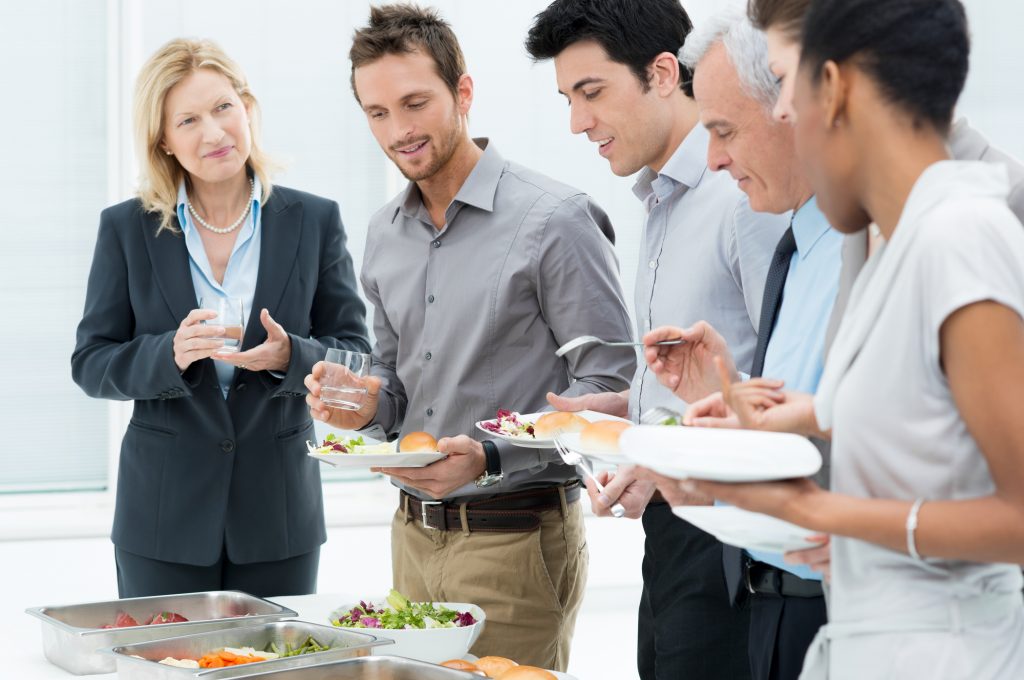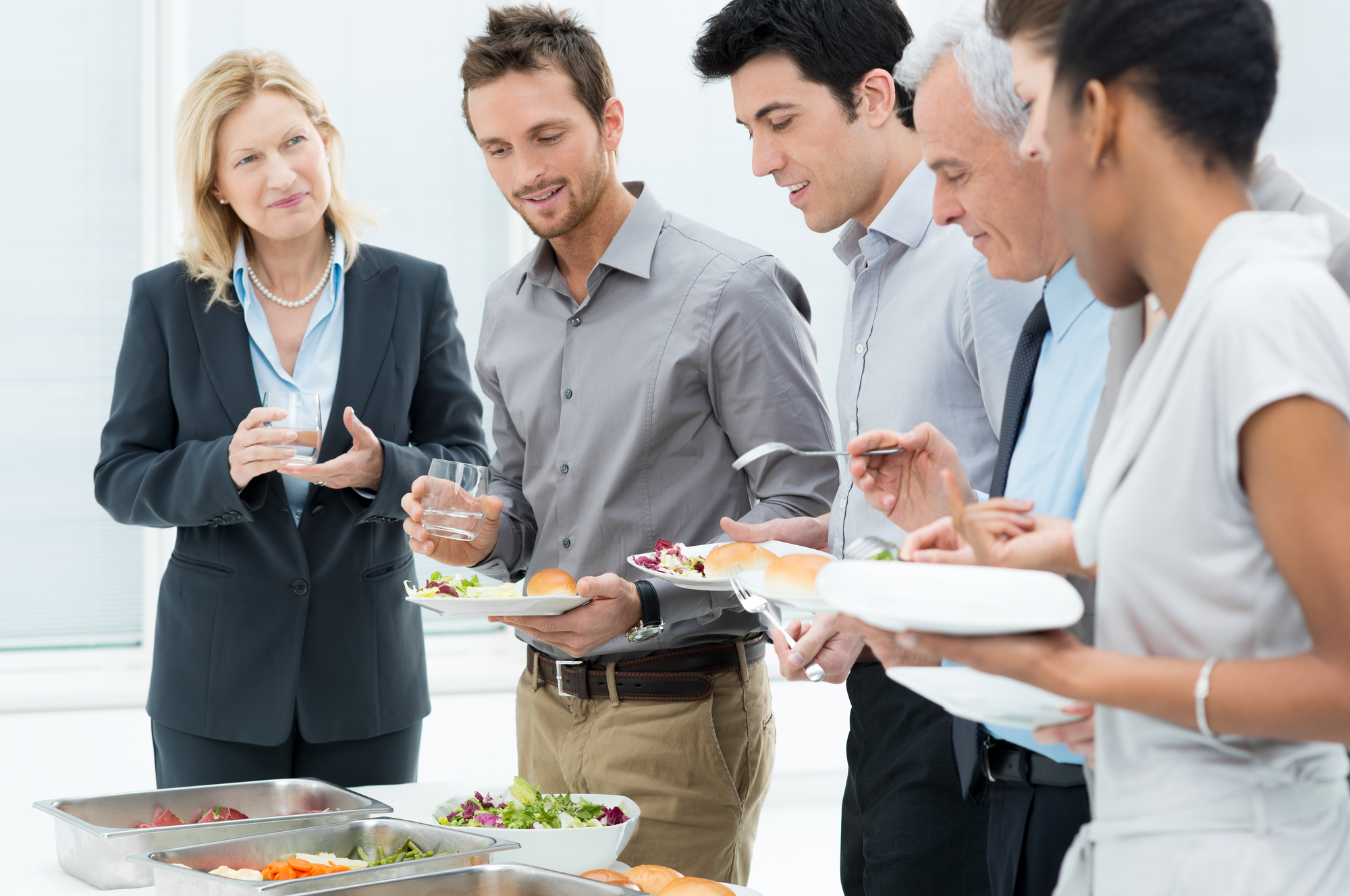 As an office manager or business owner, it is necessary to always look for new ways to make sure your employees are performing optimally while increasing excitement and driving engagement in the office and during corporate events. Some choose to redesign the entire office aesthetic by hiring a company like D&G Office Interiors, while others opt to incentivise their employees with activities and financial rewards.
One great way to do this is to seek the services of a dedicated office caterer. Choosing to make use of the services of a caterer is just as important as choosing your diet. It comes with several perks. The following are some of the reasons why you will find it necessary to hire a dedicated office caterer.
1. Acknowledging your Employees
It may seem like a simple gesture, but it will go a long way in showing that you appreciate the work your employees do in and around the office. A nice meal has a way of lifting peoples spirits, especially when they feel worn out from putting a lot of effort into work. The appreciation will play a pivotal role in rejuvenating their spirits, and it will be a way of incentivising them to do their best.
2. Provides a Versatile Menu in the Office
Unlike popping out to pick up a quick sandwich, an in-office catering team will offer a variety of meal options for you and your employees to choose from. They often offer menus with several dishes on them, you will have a lot of choices. You can always pick something out of the menu that matches your mood or time of day. It could be a quick snack during a brief break of some main dish over the lunch break or just tea at 2 pm.
3. Save Money
When you need to host corporate events or training workshops, you may need to hire table decorations and equipment, food and hiring caterers. All of this can prove to be very expensive. However, it can be less costly for you if you hire a dedicated office caterer. This is because caterers often already have most of the table decorations and equipment and they know how best to source and prepare food. This saves a lot of time and money when visiting the supermarket.
4. They understand your Space and Employees
A dedicated office caterer knows and understands your office space, its surroundings and all the employees in it. Therefore, when preparing and serving dishes, they know how best to go around the office and which employee likes what. Furthermore, they will get to learn those employees with certain health conditions and those with food preferences and tailor menus to suit them. This also goes a long way in motivating the employees because they know you have their needs and concerns at heart.
5. Hassle-free Services
Sometimes the office can be a swarm of activities and everyone can be too busy to find time to pick up lunch. A dedicated office caterer will ensure that during such times ordering food is easy and seamless. Some catering companies such as Fooditude, will offer breakfast, lunch and dinner, making sure you receive a healthy balanced diet throughout the day. Therefore, everyone will be served at their workstations. When they are done, the caterers will come and collect the dishes while clearing out any leftovers. This gives you ample time to go about your duties without any disruptions.
6. Helps make a Statement
When you hold an office event or corporate event, a dedicated office caterer will help make a statement. This shows that the event is important in its standard since you have taken the time to hire the services of a caterer to take care of everything. It also helps avoid a lot of confusion when attending to the different types of guests present, be it an office anniversary party, annual gala or just a business dinner. The catering services will make a long-lasting impression among the guests.
7. It fosters Team Camaraderie
When all the employees stay in to have a catered lunch together instead of going their separate ways to find something to eat, they have an opportunity to chat and build their personal and working relationships. Sharing a meal is a great way of fostering bonds with workmates since they get to know one another on a more personal level. Therefore, it promotes team camaraderie in the office that will lead to company loyalty and increased productivity.
A dedicated caterer offers significant perks in the office. Hiring one will be a surefire way of ensuring that your employees stay full and focused on their duties. This will play an instrumental role in not only boosting their productivity but also their sense of loyalty.