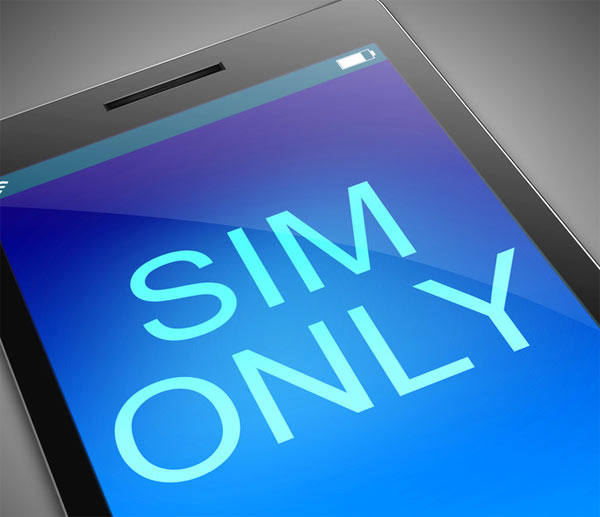 Vodafone continues to outdo its competitors, largely due to its soaring levels of connectivity, superior pricing and unrivaled data plans. Its SIM only deals are yet to be matched, even by EE, their closest business rival.
If you are keen, you must have noted the long list of SIM only deals that Vodafone customers can choose and enjoy huge savings. Let us break down for you how you stand to benefit from your Vodafone SIM only deals.
Benefits of Vodafone SIM only Deals for Existing Customers
With deals going for as little as £15 a month, you cannot miss a plan that suits you. The deals are also affordable, making them widely accessible. And it is worth noting that all Vodafone Unlimited SIM only deals come with unlimited calls and texts. Also, if you are an existing customer, you'll get a 15% discount on any additional plan.
As already mentioned, these deals will help customers to save on data, calls and texts. There are unique discounts with each deal geared to helping you save. Some of the deals also come with special offers on other plans. For instance, you get discounts if you buy the SIM only deals together with the broadband plan.
You can sign up for a SIM only 30 days plan as you wait to renew your pay monthly contract, or as you await your new phone. This is good as you can sign up, and if it does not work for you, you can switch back to your pay monthly plan. And you are free to upgrade to your monthly package after 3 months.
Vodafone is giving you great flexibility in choosing your payment plan. You can go for the 30 days, 12 months, or 24 months plan, each with unique benefits. If you join the 12 months plan, you will enjoy better 4G connectivity, which will give you more value for your data.
The pay monthly plan also has an offer of anew tablet or phone with every renewal. And you get to enjoy minutes, texts and data allowances on the same SIM card. However, to qualify for the pay monthly, or pay as you go, you need to have a good credit standing and sign a contract.
You can roam to 48 EU destinations and up to 152 global destinations with your SIM only deal. You may have to pay a small additional charge in some destinations. If you are not sure about the additional charges when roaming, inquire with your nearest Vodafone shop or check out the information on their website.
Is Vodafone Network Reliable
Besides these benefits, Vodafone gives its customers a network satisfaction guarantee. With every upgrade and new sign up, the customer gets a 30 days free trial of any new deals. If the customer is unhappy with the deal, he or she can opt out at any time.
 And after the 30 days, the customer is at liberty to subscribe for the deal, or opt out altogether. The company encourages customers to give them feedback on the services they have sampled. They have an APP where customers can post their comments.
The company does this as they have confidence in their network strength and the quality of their services. Vodafone's network is the most widespread and strongest in the UK. They have also been voted the best in voice coverage in London City.
Other SIM Only Deals Benefits
The most notable benefit of signing up for Vodafone deals is the VeryMe service. This is an APP that allows you to use your reward points to get free coffees at selected places. You can also use your reward points to access film tickets at discounted rates or enter some competitions.
SIM Only Deals
Here is a list of the SIM only offers that will benefit you if you are an existing customer.
100GB at £20 a Month
The first offer gives you 100GB of data at £20 a month. If you choose the 24 months SIM only plan, you will be saving £3 each month if you buy it together with home broadband.
Unlimited Max at £30 a Month
This is the best deal if you want high-quality UHD streaming and super fast streaming. You will also enjoy unlimited texts and UK minutes. You can also roam with this deal to up to 81 destinations. Besides, you get to try the Secure NET for free for 3 months.
Unlimited £26 a Month
With this plan, you will also sample Secure Net freely for 3 months and enjoy unlimited calls and texts. It has a maximum download speed of 10mbps. And if you buy it together with the broadband, you save £3 each month. Additionally, this deal allows you to roam to 51 roam free destination.
Unlimited £22 a Month
Your maximum download speed will be 2mbps with this deal. As with the other deals, you have unlimited texts and minutes for calling in the UK, and you can roam to 51 destinations. Also, if you buy it with broadband, you get to save £3 monthly.
Unlimited £33 a Month with Entertainment
This is a good deal if you enjoy watching videos and stories on the go. You can enjoy your favorite entertainment non-stop for 24 months at 10mbps maximum downloading speed. This is on top of the unlimited minutes and minutes for UK calls.
It also allows you to try Secure Net for 3 months for free, and you get an additional 100 minutes to make calls within the EU. You can roam to 51 countries, and you also save £3 monthly by buying it together with broadband.
Unlimited Max £37 a Month with Entertainment
As with the other deals, calls and texts are unlimited with this deal. You also have 100 minutes to make calls to any EU country and 24 months of your favorite entertainment.
 It has the fastest speed ever, and if you buy it together with home broadband, you save £3 each month. Also, you can roam to 81 countries and get a free 3 months trial of Secure Net.
Gigabyte Plans
If the unlimited plans do not suit your data needs, you can go for the Gigabyte deals. Here is a list of what you can choose with these plans.
100GB at £20 a Month
This deal was previously going for 40GB at £25. You can take advantage of the introductory offer and pay £120 for 24 months. But you need to hurry as this offer will expire on 2nd July.
Besides the unlimited calls and texts, you will get 3 months to enjoy Secure Net for free and 51 roaming destinations. Also, if you purchase it together with your Vodafone broadband, you will be saving £3 every month. Unfortunately, you cannot sign up for this deal in conjunction with another offer.
Red 100GB £27 a Month with Entertainment
For £27 per month, you will get 100 GB and your preferred entertainment. Calls and texts are unlimited, and you have another 100 free minutes to make calls to family and friends residing in EU countries.
You can also use the deal in 51 countries roaming, as well as access the Secure Net for 3 months freely. And you can save another £3 each month if you combine this deal with a broadband purchase. The offer will end on 2nd July.
Red 20GB £20 a Month
You will have unlimited calls and texts as well as the advantage of roaming to 51 destinations. You can also sample Secure Net for 3 months without paying for it, and if you pay for this plan in combination with broadband, you save £ 3 every month.
Red 20GB£27 a Month with entertainment
This gives you 24 months of non-stop entertainment. You also get to make unlimited calls and texts, as well as roaming services to 51 destinations.
Red 5GB £22 a Month with entertainment
Choosing this deal guarantees you 24 months of your preferred entertainment at a reasonably high download speed. You can roam to 51 countries, make unlimited calls, and send unlimited texts.
Red5GB £15 a Month
This is among the cheapest deals, guaranteeing you access to fast, reliable internet, unlimited calls and texts.
Red 1GB£11 a Month
With this deal, Vodafone has committed to making its internet accessible to those who cannot pay high monthly subscriptions. It is an affordable way to stay connected with friends and family, as you will get unlimited texts and calls. And you can also savour the intrigues of the internet, with reasonably good download speed.
Vodafone SIM Only Deals FAQ
What SIM card do I need for SIM only deals?
You can enjoy Vodafone SIM only deals from nay SIM card. But if you are buying a Vodafone SIM card, you will get a 3 in 1 multi-SIM this has a nano-SIM, micro-SIM, and the standard SIM.
Do I need to change my SIM if I am changing from pay monthly to SIM only?
No, you can retain your old card if you wish to.
Can I use SIM only deals when travelling abroad?
You can use Vodafone SIM only services when travelling to 152 destinations if you are on a pay monthly plan. In 51 of these destinations, you will not incur any additional charges. In 105 destinations, the services are available for free within the capital, but at a fee in other parts of those countries.
Is SIM only compatible with 4G and 5G?
SIM only cards are 4G and 5G enabled.
In Summary
Vodafone has excellent coverage in the UK on both 3G and 4G with 4G population coverage of around 99%.
If you have got a handset you like then combining it with a Vodaphone sim only deal can provide significant savings over a 2-year period or less. When on a sim only deal you are not financing the purchase of a phone, you are just paying for the service.