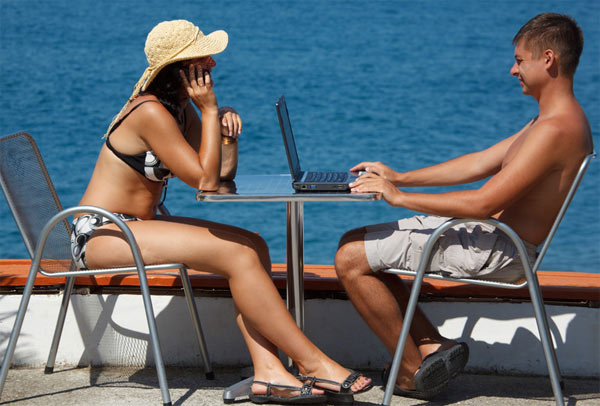 Whether you have a Sky TV or phone a home, there are many things you stand to enjoy.
Sky mobile discounts for existing customers 
The company has always tried to focus on ensuring that their customers get nothing but the best. Today, we would like to inform you about some of the best Sky mobile discounts you need to know about. Therefore, go through this article and get informed today.
At the time of writing, they have a mobile SIM only deal, which is their 2 GB for £6 offer. This is an outstanding offer because it comes with unlimited data that you can use to stream your favourite channels. The proposal has been there for a while, but we are still not sure how long it will stick around. Therefore, the best you can do is to grab it as soon as possible. This is not an ordinary offer that you can find anywhere else.
If you consider what you can get from other dealers, with this offer, Sky is trying to help you save at least £72. They keep getting better, and the T&Cs are subject to change. It would be thoughtful of you to contact the company ahead of taking advantage of any of their mobile discounts that would be mentioned in this piece.
Full SIM-Only Range
In case you have Sky TV at home, there is no need to worry about getting additional internet access as the company has you covered with their full SIM-only range. On this plan, you can choose to add a 5 G bolt-on to your existing plan free of charge. Most of the time, this goes for around £each month once you have opted into Sky's loyalty programmed VIP. This is one of the most exclusive ways to ensure that you are getting the best from your tech company. If you want to compare with Vodafone sim only check this out. 
£360 Off Latest iPhone and Samsung Models
Some are in the market because they want to leverage some of the most high-end handsets. Sky has you covered with their fantastic deal that is up and running on their 25GB plan. Thankfully, these deals are available for all their current and past clients. Most of the time, this sort of deal would add an extra £25 a month to the cost that you are used to. Luckily, this has been dramatically reduced, and you will now have to incur a total value of £15 on various models. Thus, you can see that the company is out to keep you glued to some of their best models available.
In their offer, you will get premium handsets such as Samsung Galaxy S20 5G, and the larger S20+5G version. They also have S20 Ultra 5G in the plan. From the list, you can see that you have many reasons to make Sky your one-stop solution for some of the most lucrative deals in the mobile phone industry. The good news is that they always have new things coming up, which is why you are strongly encouraged to check back periodically.
With this deal, over a period of 36 months, you shall have saved a total of £360. They have good online software to indicate what to expect from each phone model. Note that this offer has been extended and also covers iPhone 11 and is scheduled to run to 2nd July 2020. However, you want to make sure that you go through the T&Cs of the company so that you understand clearly how these offers work.
Streaming Sky TV on Your Mobile Minus Data
This is not the type of offer that any company can quickly provide, but Sky wants you to have the most outstanding streaming experience. For a long time, customers have drafted complaints that Sky does not have any decent offer regarding their TV content. But now their questions have been answered. Now, you can get access to their new Sky Mobile Watch Scheme.
Note that this is an unlimited data that is meant to let you stream your Sky TV on mobile. Any time you are watching any Sky apps out and about over the 4G data signal, you will learn that the data used will not add up to your monthly internet bills. This makes it worth to use Sky TV for all your watching needs because the offer is meant to stick around for a considerable duration.
This offer is available on SIM and mobile contracts only. But we don't think this is something that should worry you since it is available regardless of the plan that you choose. The rule, however, is that you need to have some data left on your phone for the streaming feature to work correctly. Note that if you are going to play any ads, you will have to cater to that as it is not covered in the offer. There is no need for you to play ads since it might deplete your phone data so that you will not be able to stream your Sky TV.
Use 5G Data to Speed your Account Free of Charge
If you are currently a Sky customer, then this exclusive offer if for you. This is because you are free to join the VIP loyalty program at any time, and you will be entitled to receiving some of the best experiences at no extra cost. You will also get premium services and offers, some of which are not available at any other site.
By making this critical decision, you will easily add 5G data to your existing Sky mobile free of charge. Most of the time, without this offer, you will have to spend £5 each month for this feature. But here is a case where it is given to you free of charge. However, before you start enjoying this offer, you will need to have a 5G-enabled mobile device. Note that this offer will work whether you have a Sky mobile app on your current account, or whether you contemplate joining in on for mobile (phone contract or SIM only).
Your TV Bill is Separate from Your Sky TV or Broadband
It is vital that you can take good care of your usage, and Sky is perfectly aware of this. Therefore, they have ensured that your Sky TV bill is always kept separate from your Sky Mobile bill or broadband that you might currently have with them. This will give you a comfortable time while taking advantage of the current offers that they have in place. However, as a customer, you will be required to log in using your Sky ID into MY Sky and take care of your mobile account. Once that is done, you will have to set up a different debit that you will use to settle your mobile bill. You will find that this trick is more useful compared to combined billing since your monthly mobile billing is greatly subject to change compared to your home services.
All Other Ordinary Benefits Are Still Available
As a customer, it is necessary to note that most of these discounts are just extras that you stand to gain once you become a Sky TV customer. Also, other juicy deals are coming for Sky Mobile, and they are worth looking forward to. The benefits that are already available for all Sky users will not be expunged when you opt into the discounts mentioned above, so there is nothing to worry about. For instance, you will still be able to save any unused data for up to three years so that you can use them anytime you want. Also, you will be able to change the texts, minutes, and data included in your plan each month even if you are on a 12-month contract.
The Bottom Line
Sky has played an integral role in ensuring that you are getting the best of their services. Most of the discounts mentioned in this piece have been there for a while. However, they will stick around for some time. Therefore, you must consider taking these advantages so that you have an outstanding experience. Also, there are working on more discounts, so keep an eye on this space because we will come back with more updates soon.