Transform Your Home Decor With Pols Potten Glassware Range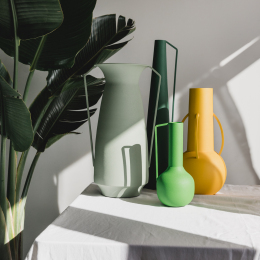 Pols Potten is a top interior design brand in the UK, known for the production of quality houseware accessories. Their popular pieces range from simple glassware to complex but unique furniture collections. Most of these products are authentic, and they give your house or office an artisanal and colourful appearance- you can stare at their pieces over and over again without getting enough of them.
As a production brand, they incorporate the services of leading designers and artisans from Dutch and other parts of the world. This perfect blend of culture and ideas has seen them produce superior quality pieces whose demand and popularity have spread worldwide. Mediterranean-influenced home decor experts Nisi Living believe that 'A relatively neutral theme can be transformed by a single decorative piece and Pols Potten's vases, rich in colour and texture, can do this with ease even without flowers'.
The business boasts an ISO certification. This certification gives you as a customer a sense of trust in the brand; you are sure of getting the best quality products. Some of their most popular pieces whose demand has continued to rise over the years are the Pols Potten glassware.
Read on to get more information on these highly rated and valued glassware pieces.
Pols Potten Glassware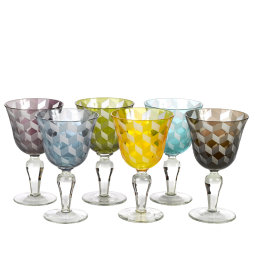 Your interior design accessories silently speak a lot about you, especially to your visitors, be it in your house or office. Give your home, office, or commercial place such as a hotel or boutique a new touch of beauty by getting the fantastic glassware sets from Pols Potten. With this company, you can get a glassware set of almost every interior decor piece you can think of. Some glassware pieces that you are likely to find in their stores include candle holders, flower vases, tumblers, wine glasses, candy boxes, dinner plates, lanterns, and food storage jars.
Pols Potten Glassware Versatility
Client satisfaction is their main goal, and as such, they tailor our glassware production to suit the needs of our different customers. Each of their glassware pieces comes in assorted sizes, shapes, colour, and designs in a bid to accommodate the varying clients' tastes and preferences. Each piece is unique in its way. These glassware pieces are also differently priced, and regardless of your budget, you will still get a unique and authentic piece.
Quality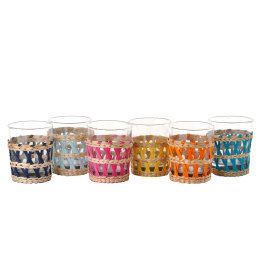 When it comes to quality, you can never go wrong with a Pols Potten glassware items. Designed and made with extreme care by the dedicated team of professional designers, their products meet the laid down glassware production standards. You can use them for years without breaking or cracking. They are indeed a good value for your money.
Customer Support
If you are out there wondering how to give your personal or commercial space a new touch of glassware décor, worry no more! Pols Potton is here for you. Their store is all yours! If you are within the Netherlands and its environs, you can visit their store in Amsterdam and be sure to get a solution to your interior design needs. If you are not sure what glassware treasures to get, their customer-friendly staff will be ready to assist you and offer advice as per your needs. They will help you get unique accessories that are in line with your taste.
The unique, superior quality and authentic Pols Potten glassware pieces with a sense of personal touch leaves clients' coming back for more.
About The Author