Alternative to vertical blinds for patio doors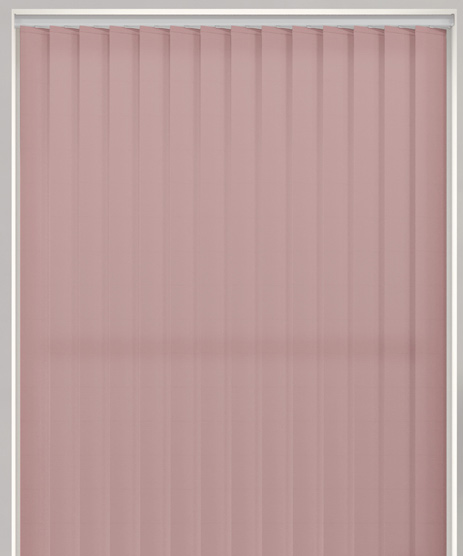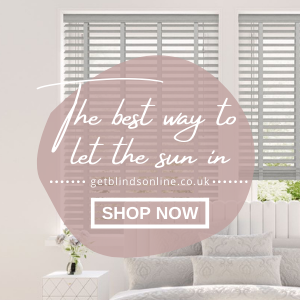 The patio is a great way to relax and enjoy the outdoors whether its summer, spring, or winter. Due to their big size, patio doors also need covering up just like your windows. The type of blinds you chose will most likely depend on how you use the space around the patio doors. Some blinds are great for light control, while others are great for your privacy, and other types will affect how your room feels during various seasons. By having a clear idea of what you are looking for in a blind for your patio will help you narrow down from the numerous options available. It will also ensure you choose the best blinds for your patio doors for natural and optimal lighting conditions, as well as ensuring ideal temperatures for your interiors during all seasons. Some of the common blinds used for patio doors include roller blinds, vertical blinds, panel blinds, and Venetian blinds among others.
Factors to consider when choosing patio door blinds
Since you will be using your patio doors a lot, the blinds you choose needs to serve their intended purpose, should open easily, and should be durable due to their constant use.
a) Light control
Due to their large size, patio doors are great for allowing natural light to flow, whether it is during the day or at night. However, too much glaring light may be uncomfortable, which is why you need blinds that can control light levels. Some of the best-suited blinds for this purpose are roller blinds.
b) Privacy
While you want to be able to fully enjoy your outdoors and garden during various seasons, patio doors will also expose your interior. When you need some privacy, some blinds such as vertical or roller blinds will serve this purpose well.
c) Sunlight control
During hot summer days, you will want to protect the interior of your house from UV rays that can damage your furniture. The amount of UV light coming into your room will depend on the openness of the blinds. You may want to look at blinds with anti-films if sunlight is a major problem for you.
d) Temperature control
While patios are great for bringing lots of light to your house, the extreme temperature may be uncomfortable and expensive for your energy bills. During summer, warm air flows through your patio doors, making the interior hot. This means your air conditioners will use more energy to keep your interiors cool. On the other hand, cold air flows into your interiors during the winter season, overworking your thermostats as they try to keep your interiors warm. These extreme temperatures will result in higher energy bills. Therefore, to keep your bills from skyrocketing, you need to invest in blinds that are energy-efficient.
e) Type of patio door
The type of blinds you choose will also depend on the type of patio doors you have. Some blinds will be more convenient for sliding doors, others may be convenient for hinged doors, while others may be more suitable for folding doors.
f) Location
The types of blinds you choose will also depend on where you stay, especially the prevailing weather conditions. For example, you will need to keep your patio doors open for a longer period of time if you live in an area with a lot of moisture, as compared to when you are living in an area which is cold. This means you need to invest in blinds that are moisture resistant.
g) Maintenance
The types of blinds you choose for your patio should be easy to clean and maintain. This means they can serve their intended purpose better, and can also last longer.
Common types of blinds
After taking into consideration the above factors, it's now time to look at the various options of blinds for patios in the market. Here are the most common ones.
a) Roller Blinds
Roller blinds come in sleek and simple lines able to transform your patio doors and space. They come in a variety of fabrics, which makes them ideal for complementing the theme of your home. They are easily customized to fit the size of your patio door and work well in reducing the amount of light entering through patio doors.
b) Roman Blinds
If you want a combination of the functionality of blinds and the stylish of curtains, then you should consider investing in Roman Blinds. They come in a wide range of fabrics and colour combinations so you match the décor of your home. Roman Blinds are fantastic for reducing light and creating a luxurious, fuller and stylish look.
c) Vertical Blinds
Vertical blinds are ideal for wide patio doors and come in a variety of patterns, designs, textures, and colours. Vertical blinds are excellent for controlling the lighting conditions and minimising glare of your patio through its adjustable vertical slats running along a track at the top. They can be opened from side to side, or by parting the blinds through the middle. While some may come with dim-out fabrics, you can pair them with curtains for an effective blackout effect. They are also effective in managing the privacy of your interior.
d) Venetian Blinds
Venetian blinds come in a wide range of colours and finishes to blend style and functionality. They use adjustable slats to control light and privacy for your patio doors.
e) Wooden Blinds
Wooden blinds come as a practical and stylish solution for your patio doors. The most common types of wooden blinds are Faux-Wood blinds and wooden blind. Faux-Wood Blinds are made from PVC wood effects, offering a natural yet budget-friendly look. Wooden blinds on the other hand are painted with natural wood finish to give a stylish, elegant look and feel. They control lighting conditions and privacy of your home through adjustable slats.
f) Blackout Blinds
Blackout blinds are perfect for reducing light levels and keeping rooms cool. They also reduce glare from TV screens.
g) Panel Blinds
They feature sections running over a track to allow opening and closing movements. The track allows homeowners to decide how much of patio door space should be open. This allows easy control of light and privacy.
There are many alternatives to vertical blinds for patio doors, which can be viewed online at Get Blinds Online who have a wide range of blinds for patio doors as well as windows and doors.
About The Author