Wedding Car Hire: What You Need To Know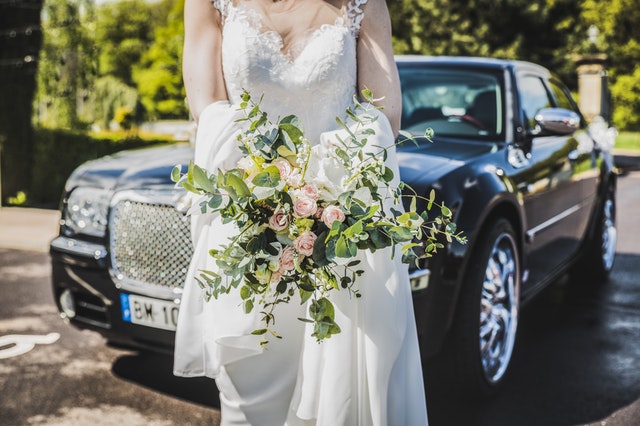 Your wedding will be one of the most special days of your life. As such, there is understandably a lot to consider. The venue, the cake, food, flowers, the dress; the list is endless. Ensuring that everything runs smoothly on the big day, means that you will have to do a lot of research. One of the many points to consider for your big day is the hire of a wedding car. Traditionally, wedding cars are hired for the bride and her father, the mother of the bride and the bridesmaids; and the groom and his party. The wedding cars are used to transport the wedding party to the venue, ensuring they arrive on time and in style. There are numerous options available, and you certainly aren't obligated to hire more than one car. One car can be hired for the bride and her father to arrive at the venue and can be used for the bride and groom thereafter.
One of the first points to consider when hiring a wedding car is your style and theme of the wedding. Would you rather go for a classic car, a stretch limo, a double-decker bus or a classic VW kombi? It all depends on your style and personality.
A unique, stylish car can also be used as a backdrop for some of the wedding photographs. Speak to your photographer in advance to make sure they are there to capture such precious moments as the arrival of the bride and her father, as well as the rest of the wedding party.
Points to consider when hiring a wedding car
Once you have identified your preferred style of car, it is time to take a look at your budget and see what works for you. You may choose to hire cars for the entire wedding party, as well as transport for your guests, but it is also perfectly acceptable to hire one wedding car and arrange taxis to accommodate everyone else.
Look online, read reviews, speak to other newly married couples and arrange to see different cars well in advance of your wedding. Note that some cars are hired years in advance, so call the service provider ahead of time and make your bookings early to avoid disappointment.
Some of the points to discuss with the service provider is the cost of each car hire, payment options, the reliability of the car and any time restrictions that may apply to the car hire. Some service providers may offer you more manageable payment plans, allowing you to pay for the car hire over six months or so. Be aware though, that should you have to cancel your wedding, your deposit is likely to be non-refundable.
Examine the condition of the car, find out how often they are serviced, and ask for a test drive. The last thing you want is to have the car break down on the day and be late to your wedding. You also need to know how long you would be allowed to use the car, if a driver is provided, and if there are any other bookings for the same car on your wedding day. While having a professional chauffeur adds to the luxury of the experience, it also adds to the cost and you may have limited time to make use of the car. Alternatively, a family member, a friend or the groom could drive the wedding cars. It could be an exciting and unique experience for them. If you are set on having a chauffeur for the day, be sure to find out what the practice is, should a driver fall ill or be unable to work on your wedding day.
To minimise costs, you could have one car do multiple pickups. Bear in mind that many service providers charge by mileage as well, and this option should only be considered if the venue is a short distance away from the pickup points. Consider the timing of each trip to ensure that the wedding party all arrive on time and that your guests are not left waiting too long.
Don't forget..
Finally, as it is your wedding, you want the car to look the part too. Some service providers may be able to decorate the wedding cars for you. If so, be sure to discuss your theme, and preferred colours and flowers with them in advance. Alternatively, you can decorate the cars yourself.
Whatever you decide, remember that it is your day and it is your right and responsibility to celebrate your wedding how you want to. Embrace your personality, mind your budget and don't get bullied into paying for something that doesn't make you happy.
About The Author