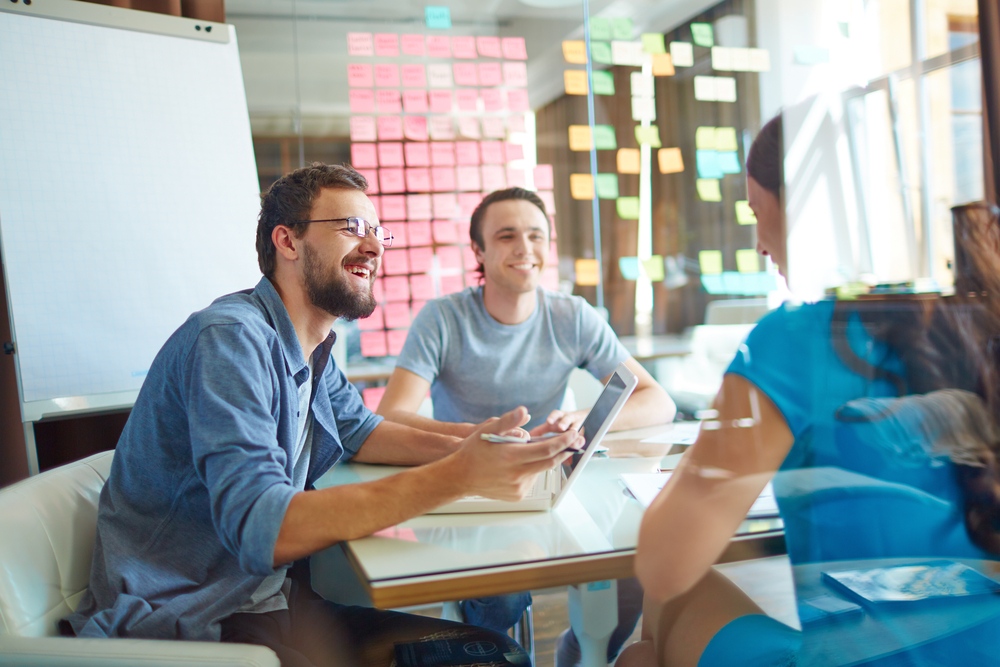 A serviced office is a flexible, affordable office or facility, fully equipped and run by an office provider or a management company operator, who then rents out the individual floors or offices to other business companies.
Serviced offices are typically used by freelancers and small business owners. These offices are usually found in the business districts of big cities worldwide. Ideally, owners of facility management companies and business centres are helped by a serviced office broker to rent out the serviced office spaces.
To add, management companies give clients private, ready-to-use office space with more flexible rental terms for serviced offices than in a conventionally leased office. These often require more restrictive leases, equipment and furnishing. With serviced offices, space usually is flexible, allowing for additional space if individual businesses change within short notice.
It's worth noting that serviced office providers allow tenants to share services such as business machines, reception and other essential resources. Sharing provides easy access to equipment thereby reducing costs that may otherwise be unaffordable.
Also, a serviced office can be considered a type of virtual office since it provides businesses with access to technology, a favourable workplace, and opportunities to network with other professionals in similar industries. For this reason, a serviced office is a fundamental component in the flexible workspace sector.
Who uses serviced offices?
Clients who may prefer a serviced office include:
Project-based clients with a specific need for an office space based on a specified contract or project time.

New to market/locational businesses with their headquarters in another region or abroad and require a business presence in a particular area of operation.

Small to medium start-up enterprises or businesses that do not want to commit to a longer-term lease or do not want to make a financial commitment. Such clients benefit from not having to add support personnel to payroll as well as other administrative costs.

Growth overflow, especially for large companies experiencing advancement and has outgrown its traditional leased space.

Interim clients who are moving from one space to another and facing delays in the completion of their new space.
Serviced office Benefits
Information Technology - infrastructure and internet connectivity

Administrative Support

Telecom service

Dedicated Receptionist

Business Support Services
Facilities typically included in a serviced office space
Insurance

Full-time security

Furniture

Heating, air conditioning and other utilities

Meeting rooms

Conference rooms
Advantages of renting a serviced space 
Serviced offices offer several benefits over conventional offices for businesses, including:
When you opt to go for a serviced office, you may only be required to raise a small deposit amount, with zero dilapidation or furnishing costs. In most cases, there is an all-inclusive fee per month, and this can help for the business's easy budgeting. Typically, the only services you need to spend extra for are telecom and IT.
Unlike conventional offices, serviced offices identify themselves with short lease periods. To your benefit, signing such leases does not require any references, nor does it involve any legal costs. Furthermore, these offices can be vacated on short notice and are ready to be moved into anytime.
Businesses occupying serviced office spaces can undergo easy and fast expansion without changing their trade address. Moreover, they can reduce any unused space and avoid wastage of resources when it comes to the maintenance of idle spaces.
Support staff available as needed
Companies using serviced offices can make provisions for admin personnel and reception services and conferencing and meeting facilities on a need basis.
Fully furnished and modern fit-out offices
As you might be expecting, serviced business centres are very well kept-up, making sure that your business at all times projects an executive and professional image. Another good thing is that cleaning the interiors is considered within the cost of a work terminal.
The range of options available and the short-term nature of the service office sector mean that lots of prospective clients can find suitable workplace solutions that best suit their needs. Whatever your space challenge, rests assured you can find a fitting interim solution to your business needs.