What are Nano Ring Extensions?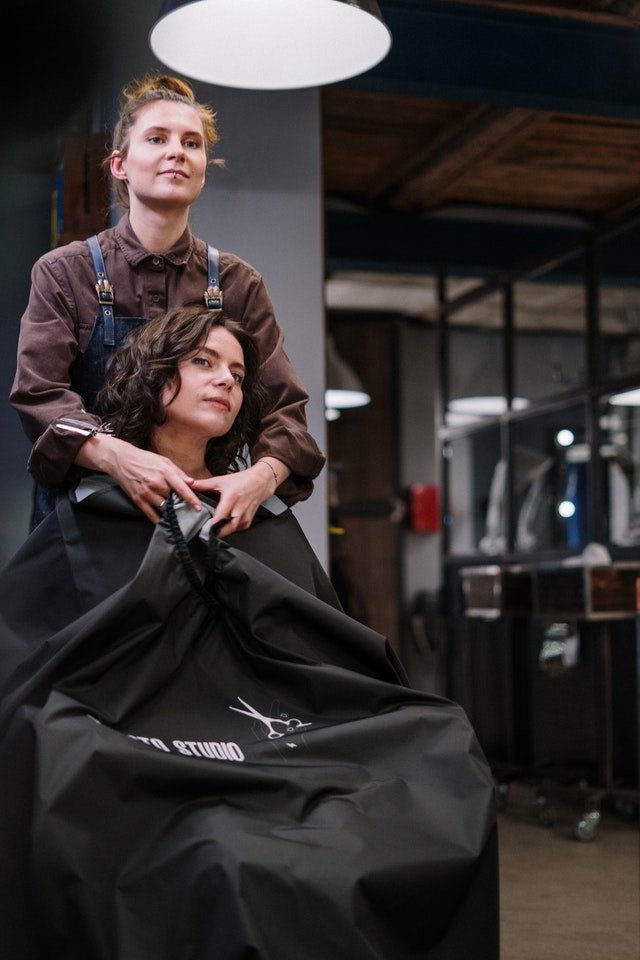 Hair extensions continue to evolve each day with new variations and styles constantly entering the market. However, when it comes to choosing the right one for their particular hair type, most people have no idea which kind of hair extension to choose.
One of the most recent innovations in hair extensions is nano ring extensions. These are extensions with a nano ring attached to one end, which is attached to your natural hair. Nano rings are very small; they are 90% smaller in comparison to micro rings. To put it into perspective, they are the same size as a ballpoint pen nib, which makes them hard to see.
Nano ring extensions have keratin tips with a tiny plastic or metal loop; the loop goes into the nano ring accompanied by a few strands of your hair. They can either be unlined copper, to give a flatter finish or, silicone lined that slips less. The extensions are among the least damaging hair types as they do not require chemicals or heat to apply or remove. This protects the client's natural hair. Your choice between the two will depend on how soon you want to come back for maintenance.
Some of the nano ring extensions main features;
• Small size
This is the most visible advantage of nano ring extensions. Their small size and bonds make them seamlessly blend with natural hair as they are discreet. Also, they are available in various colours to match your hair roots colour, to make them blend in more easily.
• Safe
When fitted by a professional, nano rings are 100% safe and functional. Their safety is enhanced by the fact that glue is not used to secure them, which makes them gentle on the hair. Removing them is also easy, but they should be removed by a professional to keep your hair damage-free.
• Secure
With proper fitting, nano rings extensions should be very secure. The fitting process uses the stand-by-stand method to fit them firmly into place. It only requires the right amount of hair that is not too oily or soft to secure the extensions. When properly maintained and using the right aftercare products, these extensions can last for six months.
• Ideal for thin types of hair
Women with thin hair types can attach the nano ring extensions. Other types of extensions have standard micro rings, which can be seen if fixed on thin or fine hair. Nano ring extensions are not fixed on the entire hair area; they only require half a head and they will remain invisible.
Maintenance Guide
1. Wait for at least 48 hours after fitting your nano rings extensions before shampooing your hair; this includes initial service and maintenance service. This gives the tip time to settle and ensure that the extensions do not slip off due to prematurely contacting cleansing chemicals.
2. After some time, you can anticipate seeing strands of hair trapped within the bonds. This should not trouble you as it is a natural occurrence, and you should not see it as pulling of hair from the scalp. Your stylist will cut the ends to reduce tangling near the bonds.
3. Before you go to bed, pull your hair into a ponytail; this will prevent tangling when sleeping. You can sleep on a satin pillowcase to give your hair room to move freely.

4. Go back for a check-up two weeks after the initial application. The stylist will replace any strands that did not settle correctly.
5. In case of any discomfort, contact your stylist to establish the cause and rectify the situation.
Brushing
1. Brush the extensions twice a day using a brush specifically designed for use on nano ring extensions. Separate the strands with your fingers and brush slowly near the scalp. Do not brush with a hard-bristled brush as it will cause the extensions to slip out.

2. Remove tangles from the middle to the hair ends using a wide-toothed comb. The comb should not come near the nano ring extension bonds and the scalp area.
Styling
You can use hot rollers and curling irons on nano ring extensions, but they should be at least 4cm from the hair bonds.
With the information above, you can now decide if nano ring extensions are something you would consider. They are an excellent form of hair extensions that are invisible and cause no harm to your natural hair. If you have the right hair type, this is a welcome change in hair extensions.