What Is the Difference Between Private and an NHS Dentist?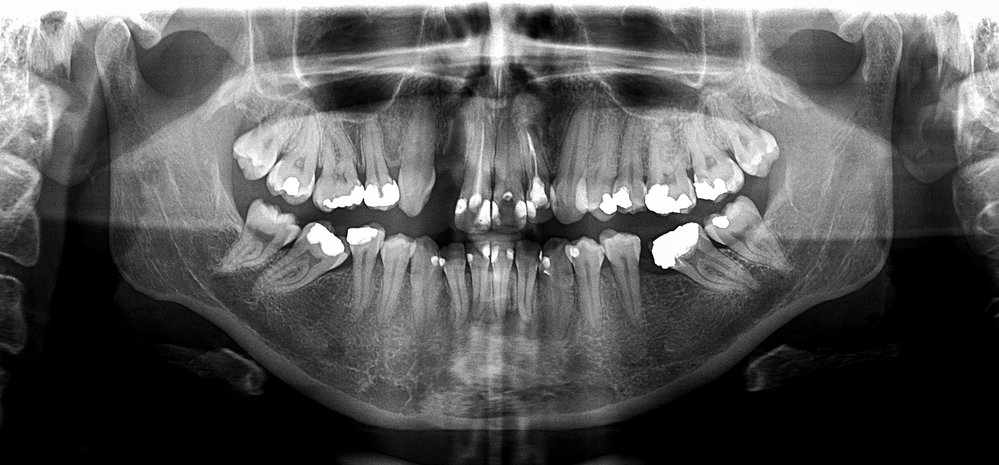 A dentist is a medical practitioner who focuses solely on the dental structure and its fixtures, to ensure you smile with confidence. In the UK, there are two variations: a private dentist or NHS dentist practitioners. While they may be similar in a lot of ways in that their key function is to sort out dental issues, there are distinct differences.
In some dental facilities, it is possible to enjoy the best of both worlds. You can get the services provided for under the NHS, but you can also get extra cosmetic services that you will pay for separately as a private patient.
A choice between private and NHS treatment can always be availed to you by your dentist in his capacity to help you make the correct choice for you. A written care plan should always be provided to allow you to see the appropriate treatment and possible costs. In short, NHS dentistry is practical, whereas private dentistry is typically practical and decorative. Each therapy approach is individual and the available NHS and private choices are better explored with your dentist.
Many things in life require protection. Our cars get service, our homes get insurance cover and our finances, we like to keep secure.
However, your teeth and wellbeing are what we most need to cater for. It makes sense to find a dental practitioner who understands your specific needs and can assist you in preserving and restoring dentistry at any age.
Private Dentist
Private dental coverage is accessible for all and sundry, insurance is not required, neither is a membership or a contract. As a private patient, it simply means you can have access to a wider variety of procedures, such as whitening of the teeth, white fillings for aesthetic purposes, dental implants, and so on. Generally, your appointments will be longer and you can choose flexible times to be seen; including weekends and evenings. Payment for treatment is on an as-is basis. You pay as you get.
With access to a wide variety of privileges and facilities, you choose to pay the full amount of your treatments that the NHS does not avail. If you are opting for continuous services such as check-ups and general dental examinations or for one-off procedures such as straightening adults' teeth, then private dental care would be the optimal choice.
Instead of taking NHS patients, a private dentist may opt to enrol their patients at defined private fees. This also means that dental cosmetic treatments like the ones mentioned here-below are not subsidized, nor are dentures or 'pay as you go' treatments.
Under private dentistry cover:
New practitioners are commonly available in private practice and they accommodate new patients. This gives you access to cutting edge technology and updated practices.

You can have any privately-owned care as long as your dentist feels it is acceptable for you, including cosmetic treatments.

You get extensive consultations, allowing you more time for private appointments, to explore your oral health and any future conditions or choices.

Private patients incur full care prices, although rates range from dental practice to dental practice.

You get access to care continuity, enabling you to create and build a relationship with your dentist, which increases your levels of confidence and comfort at each subsequent visit.

Private care works very well for nervous patients as you can pick up where you left off in your last appointment.

Emergency care is better catered for in private dentistry treatments.
National Health Service (NHS) Dentist
On the other hand, a National Health Service (NHS) dentist is a dental clinic delivering services that are partly funded by the NHS for your dental wellbeing. A nominal charge for your treatment is charged and the NHS is responsible for the rest. So, let's get into specific differences between a private and an NHS dentist.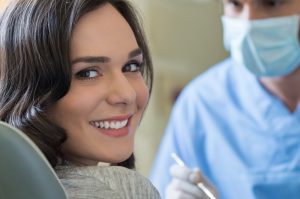 Under the NHS dentistry section, cosmetic procedures such as white fillings, veneers, and teeth whitening are not possible because they are not directly associated with your medical requirements. Amalgam filling (metal filling) is available through your NHS dentist because it is important for teeth health, but the white filling is the cosmetic alternative that enhances your health but does not benefit from NHS subsidies.
Under the NHS dentistry cover:
NHS patients are not approved and accepted into any dental practice in the UK, and even those who do may have to close their books to intake occasionally. Every practice has a government contract that limits the number of registered NHS patients they can accept at any given time.

Only critical remedies are eligible on the NHS such that beauty treatments are not provided. You must be seen privately for these treatment types.

The NHS care for new mothers and children aged 18 or 19 in full-time school are set and either funded by the government or free of charge.

NHS therapy is structured to make the taxpayer cost-effective and each NHS clinic operates under a set NHS budget, which naturally means using more cost-effective facilities and laboratories.

Specialist referrals to the NHS may not always be available and if admitted, you may need to be put on a waiting list.

There could be restricted access to appointments, with terms outside the school or operating hours not being available. More experienced or experts who prefer to work outside the NHS may not even be able to see you.
About The Author