Common Forklift Accidents: How to Avoid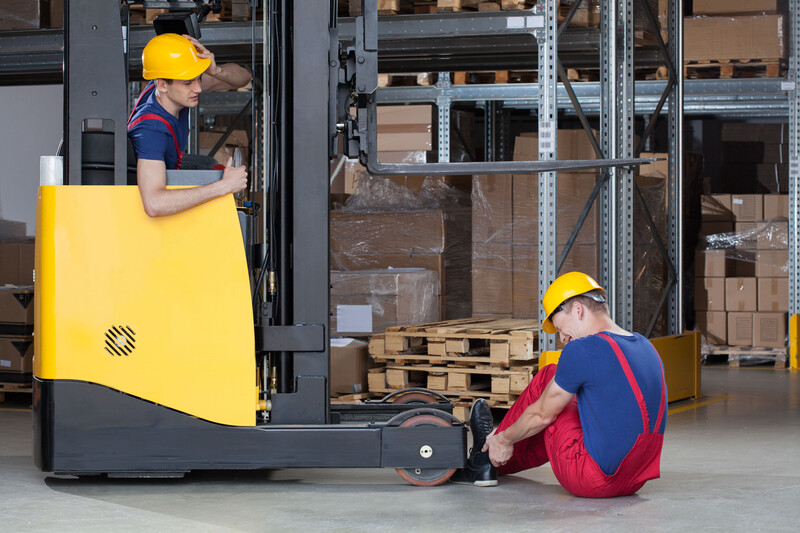 Common Forklift Accidents: How to Avoid
Forklift accidents are prevalent. They are a danger in the workplace and, in some cases, the accidents may lead to death. Employees are majorly the ones who suffer from accidents because they become incompetent at work whenever they develop disabilities.
Employees suffer financially because they end up using a lot of money to get appropriate treatment. At times, their insurances only cater for a fraction of the hospital bill. Such circumstances make it hard for the employees to make a living. However, you can prevent these accidents from happening even though they are common.
How to Avoid Accidents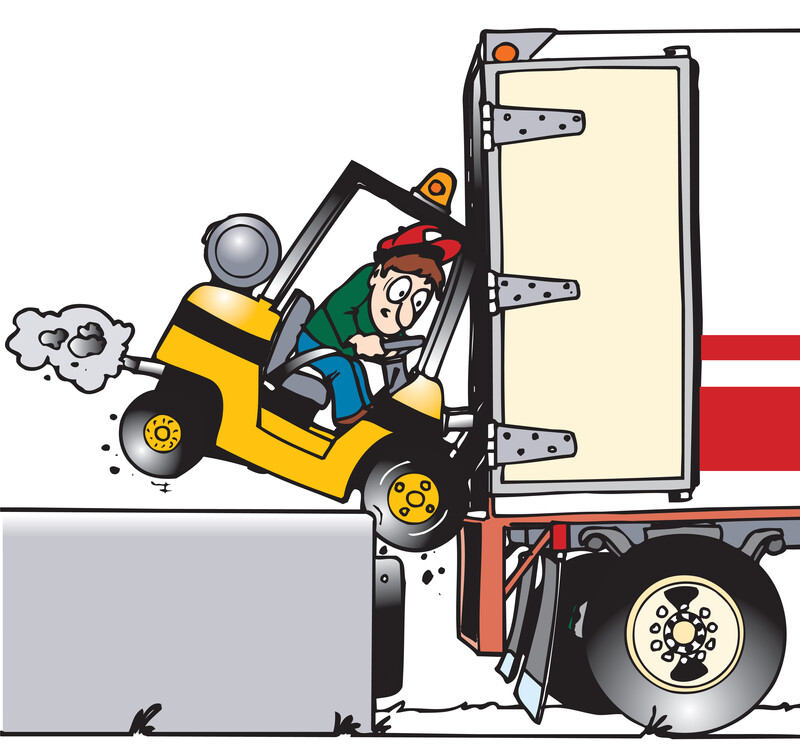 One important thing to note is that accidents are not the only source of injuries. They may occur from other sources such as muscle strain that is brought about by working for long hours and stress too. Stress comes by when employees are under constant pressure to perform exceptionally well.
As an operator, during your training course, you learn different ways of preventing these accidents from happening. Employers should know that high levels of stress and exhaustion can lead to forklift workplace accidents. Both employers and employees need to make the working environment conducive. Below are some of the common accidents and ways operators can avoid accidents.
1. Overturns
There are many causes for accidents, but overturns are the leading cause. Here are some of the other causes of overturns.
Driving on surfaces that are wet or even
Making improper turns
Pumping gas too quickly
Driving at a high speed
Driving on an inclination
Overloading
How to Avoid Them
At all times, avoid lowering or raising the forklift when it is in motion. When the truck contains load, it ensures it remains static on the ground and only lifts it when you need to clear the floor surface.
It is the responsibility of drivers to drive at a speed that is recommended. Over speeding causes a lot of accidents not only to drivers but also to those in the workplace. Over speeding can also claim multiple lives and also lead to permanent disabilities. Manufacturers provide guidelines that drivers ought to follow to the latter.
You can easily throw the machinery off balance more so if you stop or start the engine abruptly. If you must do this, then ensure that there are no people around you. Remember that you will also be putting your life in danger.
When driving on surfaces with an inclination, move straight ahead or backward. Avoid moving at an angle.
When loading the machinery, only put what it can manage to carry. Overloading it may make it tip forward, thus losing balance.
2. Collision
Other types of machinery and surfaces like walls can cause a collision with the machinery. Collision usually occurs when the workplace is crowded. These collisions are one of the easiest ways to have forklift workplace accidents. A collision can happen in many ways, such as;
Abruptly driving into racks and walls
Reversing into lift trucks
Carelessly striking into ends of equipment
How to Avoid it
When approaching row ends, drivers should carefully navigate. By using steel barrier rails, employers can use them to control them to prevent accidents.
Employers must ensure that any area that these machineries are bound to travel has adequate lighting. This will make it easier for drivers to navigate without hitting any surfaces, thus preventing accidents carefully.
It is prudent for operators to ensure that they conduct a complete visual check before they accelerate from any stop, no matter the direction they are heading to. While driving, focus on it and do your best to avoid any distractions.
A driver who has distractions is likely to cause more accidents. Focus on the direction in which you are driving to a clear vision of what is ahead.
3. Striking a Pedestrian
Most pedestrians die from accidents by moving objects. Accidents occur when pedestrians are busy in the same space that the machineries are in motion. Employers should create different pathways that pedestrians and operators can use. This will reduce the chances of accidents occurring.
How to Avoid Them
As an employer, you need to think of possible ways that will prevent accidents from happening. One of the most effective ways to do this is by creating physical barriers. You can do this by painting lines on the floor, which will remind pedestrians and drivers. This is the first step into creating physical barriers.
Most accidents occur due to poor vision by the drivers. Invest in sensors, horns, mirrors, and lights that drivers can use to alert pedestrians whenever they are approaching. Make it a point to see that whenever they are in workplaces, they should wear brightly coloured clothes. It will be easier for drivers to see them and also make eye contact with the drivers.
Factors That Influence Accident Risk
Numerous factors may contribute to accidents. The only way you can manage or rather prevent them is by knowing these factors. There are three categories that these accidents happen: the design of the machine, the operator and the working environment.
User risk factors may include;
Parking them improperly
Over speeding
Poor driving skills
Work environment risk factors include;
Inadequate training for the operators
Excess speed
Design risk factors are as follows;
Inadequate safety tools
Blind spots.
Preventing accident is not easy but it is definitely worth the effort. Employers should put all the necessary precautions in place to avoid any accidents whatsoever. Creating physical barriers is vital. Seeing to it that pedestrians wear brightly-coloured clothes when at the site so that the drivers can have a clear vision of them.
About The Author