Gall Thomson Launches Active Emergency Release System For Offshore Crude Oil Transfer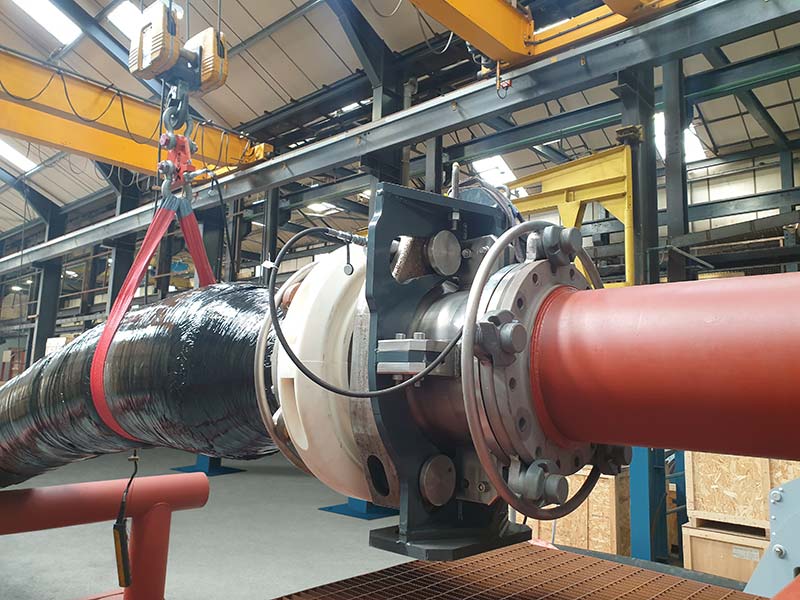 Gall Thomson, the market leader in the design and manufacture of offshore safety and anti-pollution Marine Breakaway Couplings, has launched PTX – an active Protected Transfer System designed to protect offshore oil tanker transfer operations against identified emergency scenarios.
PTX is a robust emergency release coupling (PTX Release) powered by a compact, self-contained hydraulic power unit (PTX Reflex). Following PTX activation, the proven Flip-Flap valve system isolates the fluid and the separation of the coupling allows the hoses to be disconnected safely from the tanker manifold, ensuring that the vessel is able to depart safely. PTX is designed for the transfer of crude oil, LPG and low-viscosity products.
Gall Thomson has worked in close collaboration with internationally renowned Ship-to-Ship transfer Company SafeSTS, together undertaking extensive HAZOP studies to ensure PTX operates safely to protect people, the environment and commercial assets.
Operations using the active PTX, in addition to Gall Thomson's market-leading passive marine breakaway couplings (MBCs), will now be protected against emergency scenarios requiring rapid disconnection. As per OCIMF guidelines, tankers and offshore terminal operators are now able to use both passive and active devices which use proven components to enhance safety and environmental credentials of operations.
"We are delighted to bring PTX to market, which is another example of the on-going Gall Thomson research and development program delivering solutions based on the evolution of proven technology and application experience," says Business Development Director, Fred Boufennane.
"PTX demonstrates that the operator has taken all reasonable steps to ensure the highest level of safety and environmental protection." Fred concludes.
Captain Bob Gilchrist, Marine Director of SafeSTS, commented. "We are delighted that SafeSTS and Gall Thomson have pooled resources and experience to develop a significant enhancement to marine safety. The automated PTX Release minimises the exposure of personnel to the risks inherent to a rapid disconnection at the manifold. For Ship-to-Ship operations this is an industry game-changer".
For further information on the PTX range contact Gall Thomson by email at [email protected] or by telephone on +44 (0)1493 857936.