Reasons Repurposed Shipping Containers Make Sense
Once the repurposed shipping containers complete their life span, they can be of use again. Nowadays, it has become a trend among many individuals with old shipping containers using them for architectural purposes.
The act of reusing them for architectural purposes is called cargotecture or container architecture. You can use these old containers for numerous purposes. It does not have to lie around on your property with no use.
Through research, you can find better ways of turning them useful, such as; you can create hotels, storage units, studios, a house or even food trucks. All you will need to do is to modify them and customise them into the structure you want. However, why do you think repurposed shipping containers make sense? Here are some of the reasons for reusing such containers.
1. Highly Durable
Shipping containers are built to withstand any climate and season. They are made of steel as they are used to transport both perishable and non-perishable goods. They best suit the harsh conditions of the marine environment. That is why most manufacturers build durable units. They will persevere all that comes with different weather conditions. They will make a unit that will serve you for quite some time.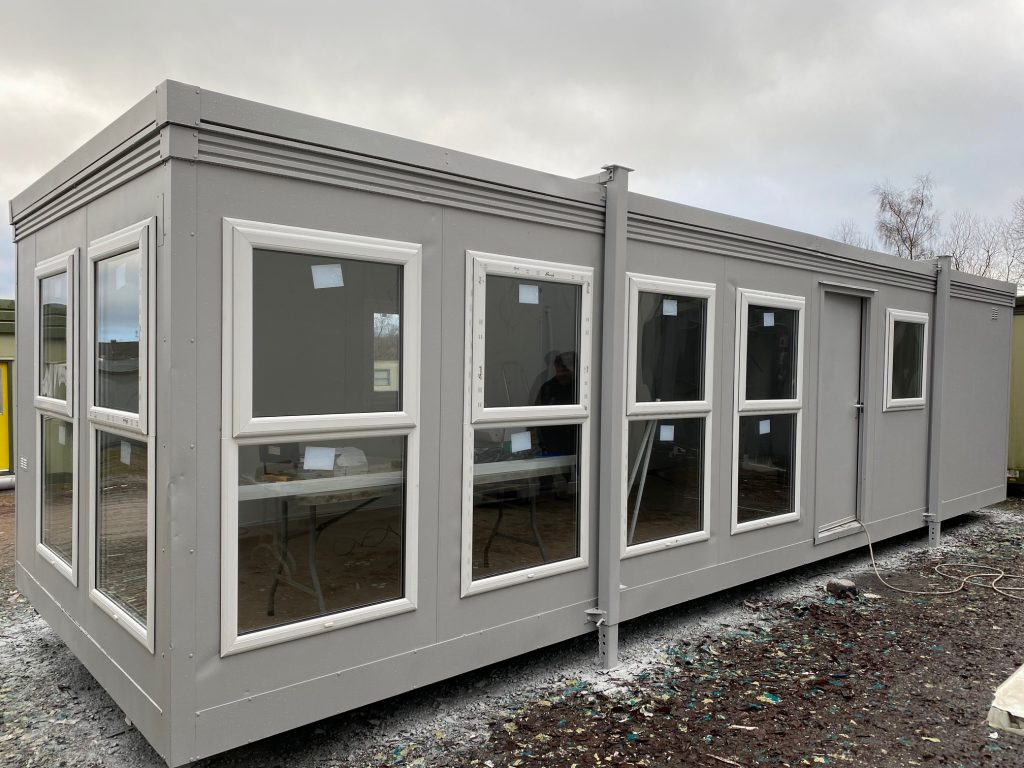 If you choose to create your structure in an old shipping container, you need not worry about durability. They will serve you for the longest time. When you compare the storage units of a shipping container to those made from cement, the latter will wear out after a couple of years and you will need to repair them. There are numerous structures and facilities you can create from them.
For instance, if you own a shipping container, you may decide to create a home from it. Just be sure to insulate it. This is because, during winter, they tend to be so cold and in summer, they will be so hot. If you desire to build a library from it, then be 100% sure that your books and any other paraphernalia will be safe. It will depend with how you modify it to suit all weather conditions and your purpose
2. They are Environmentally Friendly
These containers do not pollute the air or the environment in any way. Their eco-friendly characteristic is another reason why they make sense. It is interesting to know that by repurposing these containers, you will be saving over 3500 kilograms of material. This is just from one container.
If you are a responsible person, you will be enjoying time in your portable office or a cup of iced coffee in the restaurant you will create from it. Creating a house or an office from the repurposed shipping container will prevent the cutting down of trees to get timber, use of bricks and cement for the new structure. All these are materials that cost the environment thus reusing shipping containers will save a big deal.
Cement largely contributes to the emission of CO2, which is a big enemy to the ecosystem. You will be saving the environment from pollution by using shipping container storage. This should give you more reasons why you should reuse shipping containers.
3. Save you Money and Time
Building a structure is not easy as it is tiresome and expensive. You need money for materials, labour and customising the building. You will need to spend a considerable amount of time in the exercise as it needs your presence. If you've been in the construction business, you will understand how costly and time-consuming it can be.
However, there is a solution to these. Shipping containers are cost-effective and quick to build. It all depends on what you want to turn it into. At least you are sure that you do not have to start from scratch. You can also easily move them to a new location if you decide to relocate. If you created a house from it, you can move with it to your new location or lock it until you need to use it again.
4. They are Secure
Security is a key factor for every individual. Your business premises need to be secure, your house and office too. Repurposed shipping containers offer maximum security to their users since they are made from 16-gauge steel. There will be no case of breaking in by buglers. Therefore, all your property will be secure.
Working in a secure environment will motivate you to work harder. You will also be certain of your safety. Shipping containers will protect your most valuable business or household items. Therefore you will be at peace and insecurity will be something of the past.
5. Rodent Resistant
Manufacturers build shipping containers in a way that they can withstand harsh weather conditions and rodents. Therefore, any valuable goods and products that you place in the shipping containers will be safe. If you need a sturdy structure that will withstand the harsh climate and stubborn rodents, it would be best to get a shipping container.
6. Customisable
Most interior design companies have designs that will perfectly suit your needs. Whether a container office or a bookstore, you will get numerous floor plans for your desired office or library. It may be a minor modification or complete customization. All these are possible to customise in the shipping container storage.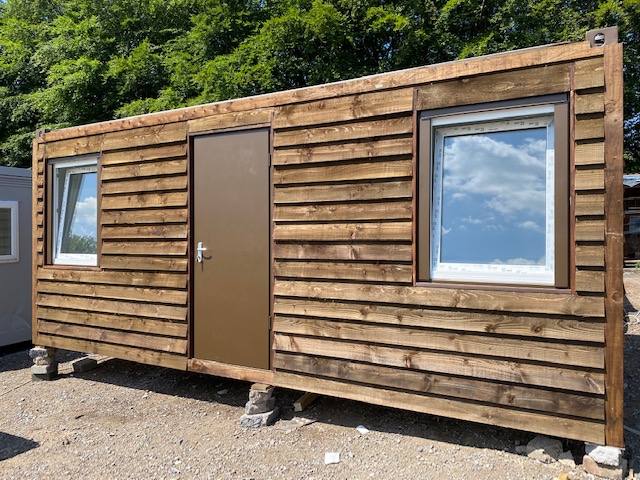 If you have no idea of what you want or you are undecided, there are plenty of ideas on the internet for you to go through. It can be a little bit costly to customise a container, so you should have some money set aside for it.
Repurposed shipping containers have more than one use and you should consider them over building a structure from scratch. However, you will need to make a few readjustments for it to be fully effective.
About The Author