Landscaping Your Front and Backyard: Tips and Ideas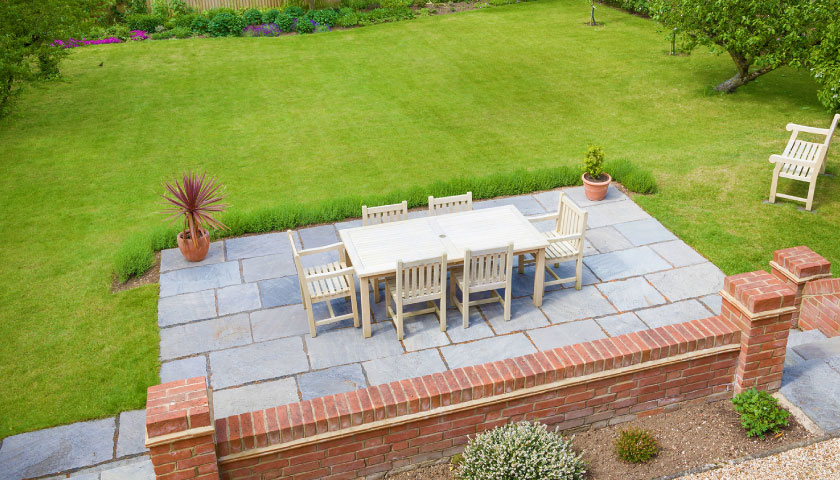 Landscaping your front and back garden is a great way to improve the look and feel of your home. Not only will it make the exterior of your house more attractive, but it can also provide a relaxing space for you to enjoy in the summertime. Rather than considering your garden an afterthought, make it the main focus of your home's exterior. You can use landscaping to create a serene atmosphere, add privacy and security, and even improve drainage and airflow around your house! Read on for some simple landscaping tips and ideas.
Why Invest In Landscaping?
1. Landscaping can increase the value of your property
When you improve your garden's curb appeal, you're more likely to see a return on investment if and when you choose to sell your house. If landscaping isn't something you plan on doing yourself, consider hiring a professional landscaping company to handle the job for you. They'll be able to make sure your landscaping works in tandem with existing structures, drainage patterns, climate conditions, and more.
What to Consider When Designing Your Front and Backyards
Take note that the front yard is frequently seen by guests and passers-by, so you'll want to make a solid first impression. The backyard is more private and typically used for relaxing, barbecuing, or playing games. When landscaping your garden, it's important to think about what you want to achieve with your design. Do you want to create a private space where you can relax without being seen by passersby? Or do you want to add some colour and life to an otherwise dull area? These are just some of the things you should consider when designing your garden.
The climate
One of the most important things to consider when landscaping is the climate in your area. While orange trees may look beautiful in your picture, they may not be the best choice for your home if you live in a warm climate like Florida. It's important to choose plants that are appropriate for the area and will thrive throughout the seasons. You can also consider using hardy or low-maintenance plants; this cuts down on the amount of work you'll have to put into landscaping your garden.
The location
The location of your house can have a big influence on the best landscaping choices for you. For example, if your home is near the street, it's important to consider security when picking plants and developing your design. This is where the climate comes into play again; some plants are more attractive to burglars than others, so you'll need to do some research on this before committing to them.
When planning out your landscaping, use Google Maps or an equivalent service to map out the best walking path from your front door. You should also take note of rain gutters and downspouts, as they may need to be adjusted or moved when you're planning your garden.
The style
You can also add a lot of personality and style to your garden by incorporating different elements and textures. You can use rocks, pebbles, wood chips, or other materials for walkways and patios to make them more interesting. Planting trees and shrubs with colourful flowers can also introduce a pop of colour to your garden, and adding a water feature such as a bubbling fountain or pond is sure to delight guests.
Picking out plants for your landscaping project
When it comes to landscaping, one of the most important things you need to take into consideration is what type of vegetation you want to grow in your garden. You may want to pick flowers that are native to the climate you live in, so they'll require less water and maintenance throughout the year. If you have young children or pets, avoid plants with thorns, spines, or sharp leaves. Instead, opt for sedums or ornamental grasses.
Hiring a professional landscaper
If you're not familiar with the layout of your home, it may be best to hire a professional landscaping company to do the job for you. You can usually find one in your area by browsing online or checking with friends and neighbours. Most companies will give you an estimate and let you know how long the project will take. They should also be able to answer any questions you have about landscaping and your garden's design, as well as recommend plants and flowers that would work best for your climate and soil conditions.
Front Yard Landscaping Ideas
Because most people enter a home through the front door, it's important that your front garden looks inviting. You've likely given some thought to the house's exterior, but it's also important to plan out what your garden will look like. Here are some ideas for planning your front yard:
Plant trees, shrubs, and flowers that complement each other
Add stone accents or ironwork
Use soil with high drainage capabilities when planting vegetation in your garden
Stick to the same type of material, such as concrete or gravel, for your walkway
Backyard Landscaping Ideas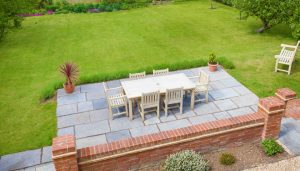 Your backyard is another important part of your house's exterior. You should take into account what you'll use it for when designing it. For example, if your garden will be used to entertain guests during barbecues, you may want to add a fire pit, outdoor seating area, and outdoor television. Here are some other factors to think about when landscaping your backyard:
Your garden's size
The amount of natural light that shines in your garden
What type of vegetation do you want to grow
Whether or not you plan on installing an outdoor kitchen
Your budget, if you plan on hiring a professional landscaper to do the work for you
A backyard pond is another great addition to any garden. It might seem like a big project, but it really isn't too complicated. You can simply install a pump and reservoir in your garden, then attach tubing that will carry water from the reservoir to your pond. You'll want to make sure you have a lid on the reservoir, to prevent children or pets from falling in.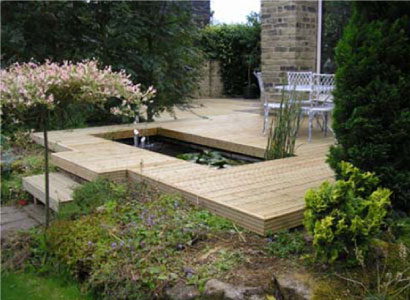 10 Tips to Landscape Your Front and Backyard
Whether you're just starting out or are looking for some new ideas, these tips will help you get started on creating the perfect garden.
Invest in a good lawnmower. A nice-looking garden means having a healthy lawn that's free of clippings and unsightly weeds.
Clean up the trees on your property. Not only will you be able to see and enjoy your garden more, but this can also make your garden safer to use. Tall trees near power lines may need trimming, and clearing any dead or diseased branches can prevent fungus growth on nearby healthy ones.
Make sure you weed your garden regularly. Weeds don't only make your garden look unkempt; they also choke out other plants which means fewer flowers and a less attractive landscape.
Add colour to your backyard with a tree swing. If you have kids, they'll love it - even grown-ups will enjoy taking their turn on the swingset! A new tree swing can also make for a great present for birthdays or holidays.
Build some birdhouses to attract more birds to your garden. If you're tired of the same songbirds at your feeder, try building a birdhouse for woodpeckers and other species that might not be as inclined to come to your yard.
Use stepping stones to improve the look and feel of your garden paths. Stepping stones not only make your garden more attractive but also prevent weeds from growing in your pathways so you'll have an easy time keeping them clean.
Create a water feature if you move into a larger home. The sound of running water can have a very relaxing effect on the mind and body, so try adding a small koi pond or waterfall to your backyard.
Plant decorative flowers along your fence. Instead of just planting grass between split rail fences you can use plants that have a more formal shape to create an attractive border. Just make sure you trim them regularly if they begin to grow out of control.
Minimise the amount of lawn you have by including low-maintenance plants in your landscaping. You can have a lot of fun with your garden while saving time and effort by using plants that don't need to be mowed as often. Choosing a combination of grasses, perennials, and ground covers, for example, can give your garden a unified look without demanding too much of your time.
Hire a landscaping service. They can ensure that your garden looks great all year round and won't cost too much.
Landscaping can be a great way to improve the look and feel of your home, and it's never too early or late to start. By using some of these tips, you can create a beautiful garden that will be a joy to spend time in. Whether you're just getting started or are seeking some new ideas, these suggestions will assist you to get started on designing the ideal front and backyard for your property.