The Perfect Home Office Design
The perfect home office design is one that can be tailored to your needs and wants. A good rule of thumb for designing your ideal office space is to think about what you want access to in this office. Do you want a place where you can work at night when the kids are asleep? Do you need room for friends or family members who might come into town? The possibilities are endless, but there are some things you should consider before getting started on this project.
Things You Should Keep In Mind When Designing Your Home Office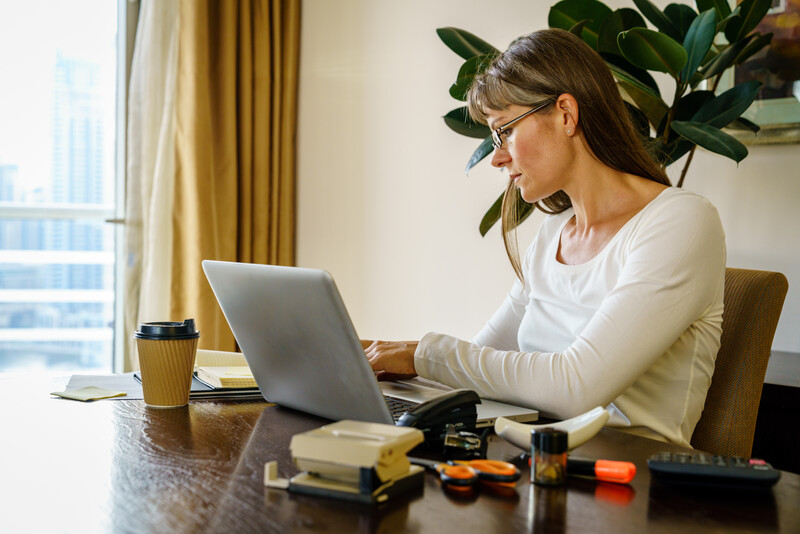 When it comes to the perfect home office design, there are a few things you should keep in mind.
How Much Space You Have
Space is one of the first things you should plan for when designing your home office. If you currently live in a house with multiple bedrooms, then chances are good that you'll be able to fit an office into your home without any problems. However, if you're like many people and share your living space with roommates or family members, then you might not have the luxury of extra space.
An office that is too small can be quite frustrating because it will limit your options for furniture placement and storage. It's extremely important to keep in mind some of the items, such as bookshelves or filing cabinets, that must occupy floor space if they are to serve their purpose. Keeping these things in mind will help you figure out if your current floor plan can support an office, and how much space it will require.
What You Want Access To
Another thing to consider is what you want access to in this office space. Do you need a desk with plenty of storage? A comfortable chair? Room for a printer and other equipment? Once you have an idea of what you need, it will be easier to start designing your ideal office space. The perfect home office design will be in a place that is easily accessible.
If you're not in the best of shape or don't have much time to spare, then designing an office in your garage might not be the wisest idea. What if there's no room for anything other than a desk? Does this mean you'd have to design and build a new desk every time you want to change the look of your office? These are things you should consider before setting up your home office.
How Much Natural Light It Receives
Another important factor to consider is the amount of natural light that a room receives. These days most people spend a great deal of their time indoors working away at their computer screens, which may very well be located in a windowless room. This is why it's so important to place your home office in a spot of the house that receives natural light, as well as electrical outlets for your computer and other office appliances.
Where You Want To Place It
Finally, when designing your home office, it's important to consider where to place it in your house. This will largely depend on what you need access to in your office. If you need a quiet space where you can work without distractions, try placing your office in a remote area of the house. If you'd like to use your office as a guest room as well, try placing it near the main entrance so that guests can easily find it.
Designing Your Home Office
Now that you've considered the things that are important to you, you can get started on designing the perfect home office for your needs. Remember that this is a room in which you'll be spending a lot of your free time, and hopefully tending to your household tasks as well. If possible, try and give yourself enough space to work comfortably, whether you need room for a standing desk or your favourite recliner.
If you have kids, then use them to help decorate with colourful children's furniture; if it's for yourself, then feel free to get creative with the design. Just make sure that every piece of furniture you use is practical because it will most likely become a fixture in your home for years to come.
Whatever your reason for building a home office is, just remember that there are no set rules in designing one. It should be unique and reflect the things that are important to you. When it's done, you'll be glad you took the time to put your own personal touch on this special part of your home.
Creating the perfect home office is an individualized task that can be made easier with these tips. Whether you're trying to figure out how much space your new office will need, what type of furniture it should have, or where in your house it should go; there are many factors to consider before designing this room. If all else fails and you don't know where to start, try using kids as inspiration for their colourful children's furniture or get creative by mixing things up with a standing desk and favorite recliner. Remember that no matter who you are or what style best fits your personality, every part of the design process is personal so enjoy creating something custom from scratch!
About The Author