Types of Military Inflatables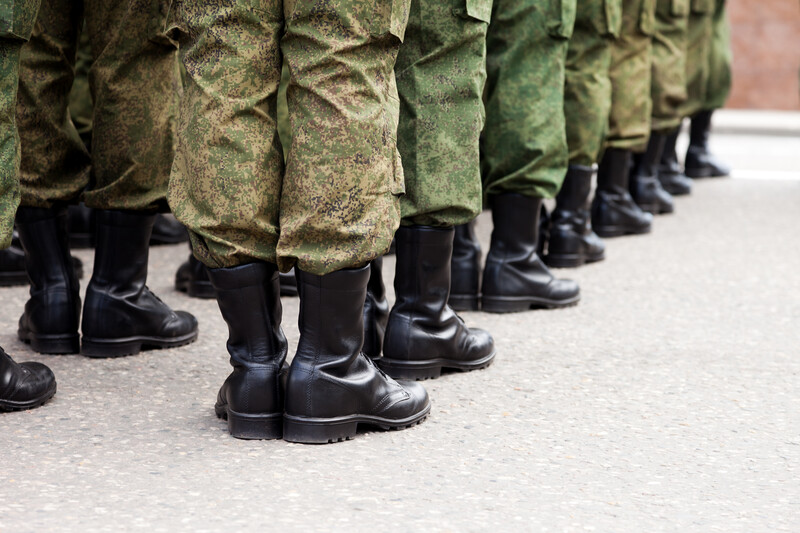 Military inflatables are used to provide temporary shelter and protection from the elements for military personnel. Inflatables can be used as a quick, easy way to set up a campsite or base camp, and they can also be used as portable hospitals or command centres. Some inflatables are designed specifically for military use, while others are adapted from commercial models.
Military inflatables come in a variety of shapes and sizes, and they can be made from a variety of materials. Some inflatables are small enough to be carried by one person, while others are large enough to provide shelter for an entire battalion.
They are also useful for transporting troops and supplies in difficult or dangerous terrain. Inflatable barriers can be used to create temporary roads or paths, or to block enemy forces from advancing. military inflatables can also be used for target practice, as they provide a large surface area for bullets to hit.
Light and heavy-duty coverings in selected colours are often supplied. The units contain transparent windows, ground sheets, weight bags, and removable banners.
Blast Bin
Blasts Bins are an example of a military inflatable. The ordnance disposal blast bin is similar to the Isolation Bin, except it was developed exclusively for use by specialised Explosive Ordnance Disposal Crews working on live ordnance disposal in military training grounds or in post-conflict circumstances.
The British Army currently deploy the system and is also being evaluated by the United States Corps of Engineers, the Hong Kong police and elsewhere. The Blast Bins are capable of suppressing fragmentation caused by most combat ordnance and can be deployed and inflated in about 5 minutes, eliminating the need for time-consuming sandbag or sand-filled enclosures.
An 81mm mortar was put and detonated under a Blast Bin in a test conducted on behalf of the UK Ministry of Defence. In order to compare the fragment patterns on the witness screens, another mortar was exploded in the open.
There were also pressure readings taken. Following the testing, the unprotected witness screen received a significant number of fragment strikes, whereas the Blast Bin-protected witness screen received very few.
Bespoke Inflatable Structures
During the last 15 years a variety of air and water inflated structures have been designed and used in police, military, and fire and rescue operations. Bespoke inflatable structures can also be used in a range of different sectors and conditions, depending on your specific requirements.
The bespoke inflatable structures are equipped with the following features:
Sixes ranging from small storage units to massive buildings capable of holding aircraft vehicles are available.
For brand purposes, a range of materials and colours are available.
For usage in emergency situations, its light and east to deploy.
Removable panels that can be zip-tied together if needed.
The Inflatable Structure inventions are subject to exact specifications.
Inflatable Shelters
The shelter is unique in that it surrounds the emergency vehicle with a number of workplaces, thus tripling its capacity. Bespoke shelters can also be made to meet your individual needs.
Lightweight, quick-to-deploy shelter for indoor/outdoor scenarios and rapid reaction.
Shelters are lighter and more compact, making them easier to pack and carry in any situation.
End panels are removable, and two or more shelters can be connected together if needed, having zipped front and rear entrances.
There are many different colours and sizes to choose from.
Customized shelters can be built to meet individual needs.
An electric pump, a foot pump, or a BA cylinder and regulator, as well as additional attachments, are used to inflate the shelters.
Water Structures
A ground-breaking concept has been developed that consists of a series of self-inflating, water-filled structures that can protect people and property against a variety of terrorist devices, including those containing chemical, biological, and radioactive weapons.
Benefits:
If the water layer is thick enough, it will entirely halt all pieces.
Reduces the velocity of pieces created by an explosion significantly.
Blast pressures are reduced by up to 95%.
Combination of fragment containment and blast suppression creates an 'idea' mitigation system.