How to remove yahoo search from safari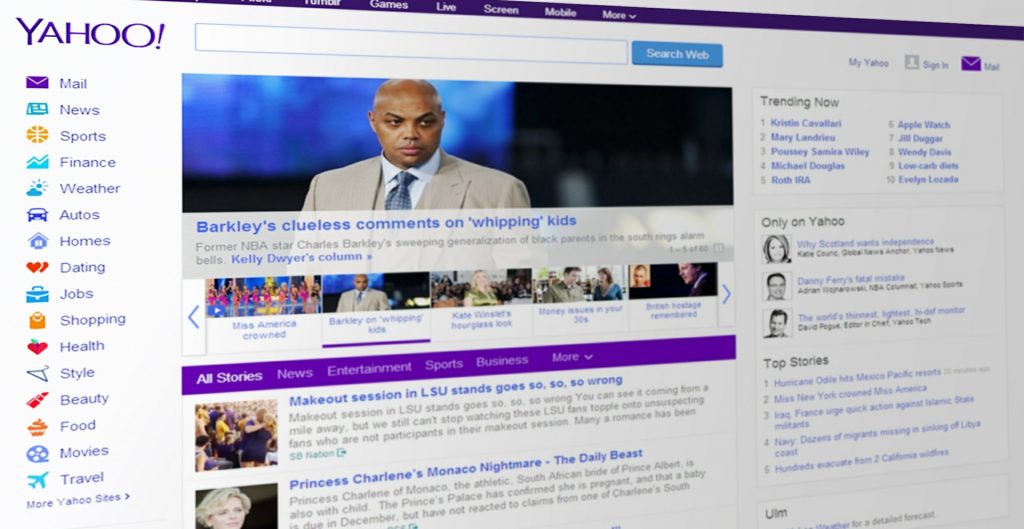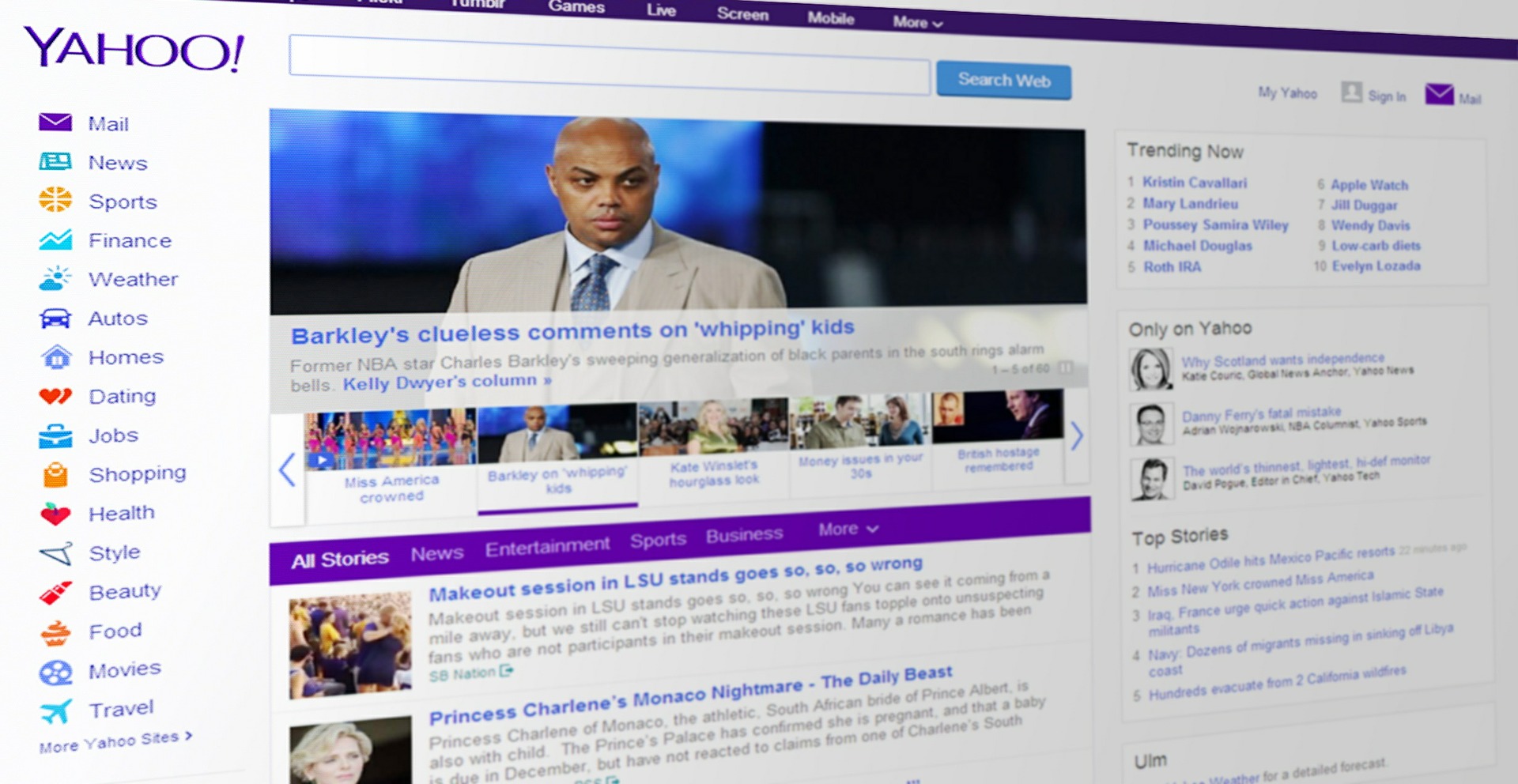 How to remove yahoo search from safari
Have you ever been browsing on your Mac for something and somehow landed on the Yahoo homepage?
Your preferred search engine goes to Yahoo search multiple times without you asking for it?
If you have, you're not alone. Many Mac users have reported this issue, and it can be quite frustrating. There are a few potential explanations for why this happens, but fortunately, there are also a few things you can do to fix the problem.
One possibility is that your browser's settings have been changed without your knowledge. This can happen if you download and install software from an untrustworthy source, or if you click on a malicious link. If your browser's settings have been changed, it's possible that Yahoo is now set as your homepage or your default search engine.
Another possibility is that there is a malicious extension or plugin installed in your browser. These can be installed without your knowledge, and they can cause your browser to redirect to Yahoo or other unwanted sites.
The famous virus is the yahoo redirect virus and is a type of malware that targets users of the Yahoo search engine. This virus redirects users to malicious websites that are designed to trick them into giving up personal information or installing malicious software.
Fortunately, there are a few things you can do to fix the problem.
In this blog post, we will answer all the questions you have about this virus and what it can do to your computer, how to protect yourself from it, and to remove it from your web browser setting.
Why is Yahoo search popping up every time I open the Safari menu
There are a few possible reasons why Yahoo search might be appearing every time you open Safari.
It's possible that your browser's settings have been changed to make Yahoo the default search engine, or there may be a malicious program on your computer that is causing the issue.
If you've recently installed a toolbar or other browser extension, it's possible that it changed your default search engine to Yahoo without your knowledge.
What is Yahoo redirect virus
The Yahoo redirect virus is a browser hijacker that redirects all of your searches to fake search engines claiming to use Yahoo!'s search technology.
This can happen when you click on a malicious link or visit a website that has been infected with this virus.
The virus will also change your browser's homepage and default search engine to a fake or malicious website.
This can make it difficult for you to access your real Yahoo account or any other legitimate website.
The virus may also install other malicious programs on your computer, which can further damage your system.
If you have been infected with this virus, it is important to remove it as soon as possible to protect your computer from further damage.
How can you spot the red flags on your computer
Your computer is slow
One of the most common reasons for a slow computer is a virus. Viruses can enter your system through a variety of means, including email attachments, downloads, and even social media links.
Once they're on your system, they can replicate themselves and cause all sorts of problems, including slowing down your computer.
If your computer suddenly takes ages to start up or launch apps, this might be a sign of a malware attack, particularly a worm or a Trojan horse.
This occurs when malicious software uses an excessive amount of CPU resources, overloading your computer and causing it to function significantly slower than usual.
Persistent redirects
If you find that your website is continuously being redirected to another site, it is likely that your site has been infected with a virus.
This type of redirect is called a "persistent" redirect because it keeps happening even after you close the browser and try to visit the site again.
There are a few things you can do to remove the virus and stop the redirects:
Scan your computer with an anti-virus program. This will remove any malicious files that may be on your system.

Clean your browser's cache and cookies. This will remove any traces of the virus that may be stored in your browser.

Reset your browser to its default settings. This will remove any changes that the virus may have made to your browser's settings.
More pop-up ads
If you discover browser add-ins or plug-ins that you did not install, your system may be infected.
These add-ins frequently assist an attacker in monetizing their access to your system. Similarly, if the internet now appears to be overwhelmed with pop-up adverts, you may be infected.
Change in your home page
If you open your web browser and are sent to a strange page rather than your usual homepage, or if you put a search word into your browser and another browser opens up with a list of websites matching your search term, this might be an indication of spyware.
This is especially true if you discover that your browser settings have been altered and you are unable to change them.
Change in your home page can occur without your knowledge or consent, it can also cause other changes to the computer, such as adding new icons, changing the wallpaper, or opening new windows. If you notice any of these changes, it is important to scan your computer for viruses and remove any that are found.
Mysterious tools showing up
One potential sign that you may have spyware on your computer is the sudden appearance of new toolbars or icons in your system tray.
These could be from programs that you didn't install and may be trying to collect information about you without your knowledge. If you see anything like this, it's important to take steps to remove the spyware and protect your computer.
Websites suddenly stop responding
Websites suddenly stop responding all the time, and it's usually because of a virus. When you visit a website, your computer downloads a small piece of code that allows the site to load properly. However, sometimes this code can be malicious, and it can cause your computer to crash or freeze. If you're experiencing this issue, it's likely because you have a virus on your computer
Why is Yahoo redirect virus dangerous
The Yahoo redirect virus is harmful because it allows hackers to access your data and can redirect you to risky sites that offer malware downloads and exploit attacks that can significantly damage your computer, steal your data which can cause identity theft, and transmit malware to other devices on your network.
Hackers make money and generate revenue from these fraudulent activities.
The goal of changing your search results is usually to get you to click on sponsored links.
And if you click on those links and download dangerous software, they will be able to modify your browser and privacy settings, which means more clicking and more money.
How to remove yahoo search redirect virus from safari
If you are using Safari and you think the virus affected it, you will need to reset settings in Safari.
First step
Open Safari preferences from the browser menu
Second step
In preferences click on "Advanced tab" and make sure the option "Show Develop menu in menu bar" is enabled
Third step
Go back to Safari and click on "Develop" once it's been added to the main menu > Empty Caches
Fourth step
Then, click on "History" in the main menu > Clear History 
Fifth step
You'll be asked to specify the time frame for the history you want to delete — select "all history" > Clear History
Sixth step
Open Safari Preferences once again and click on the "Privacy tab" > Manage website data
Seventh step
In the new dialog, confirm you want to remove your data from all websites that have been tracking you by clicking on "Remove All" > Done. 
Eighth step
Close and relaunch Safari.
How to prevent harmful yahoo redirects
If you suspect you're being targeted by the Yahoo virus — or any other malware, for that matter – use AdLock to secure your online presence.
What is Adblock
AdBlock is a browser extension that blocks advertisements in Google Chrome, Apple Safari, Firefox, Opera, and Microsoft Edge.
AdBlock allows users to block the display of page components such as adverts.
It is completely free to download and use.
AdBlock is a strong yet simple ad blocker for Mac that can prevent redirection, pop-ups, and dangerous advertising in all of your browsers.
Enable ad blocking on your Safari
To enable ad blocking, launch AdLock and select Ad blocking from the sidebar.
Set ad blocking to 'On,' then go to Traffic to configure any further filtering rules you may have in mind, such as restricting advertisements in certain browsers and apps.
How to keep my computer secured from viruses
Now that you know how to remove Yahoo search on Safari, it's time to learn a few methods to help you avoid malware in the first place.
If you complete these steps below, your computer will be resistant to malicious activities such as browser redirections
Run regular security checks
It's important to run regular security checks on your devices to prevent viruses and other malware from infecting them.
There are a number of ways to do this, including using a security program or visiting a website that offers security tips.
You can also check out our list of top 10 security tips to follow.
Keep your operating system and software up to date

Use a firewall

Use anti-virus and anti-malware software

Keep your personal information private

Use strong passwords

Avoid phishing emails and websites

Be cautious about what you download

Use only trusted websites

Don't click on links in emails

Don't open attachments from unknown senders
Prevention is the best defence
Prevention is the best defence against computer viruses. By taking some simple precautions, you can protect your computer from infection. Keep your operating system and software up to date, run a reputable antivirus program, and be cautious about what you download and click on.
If you do get infected with a virus, don't panic. There are steps you can take to remove the virus and protect your computer from future infections. First, run a scan with your antivirus program to identify and remove the virus. Then, change any passwords that may have been compromised. Finally, take some time to review your security settings and practices to make sure you're as protected as possible.
By following these simple tips, you can help keep your computer safe from viruses.
Here are some tips to help you avoid becoming infected by malicious programs
Keep your operating system and software up to date if you have Google Chrome, Mozilla Firefox or Safari. Install security patches as soon as they are released.

Use a reputable antivirus program and scan your computer regularly.

Don't open email attachments from people you don't know, and be careful about what you download from the internet. Only download files from trusted sources.

Be cautious about what you click on in social media sites. Some links can contain viruses that will infect your computer if you click on them.

Keep your personal information secure. Don't give out your social security number, credit card number or other sensitive information online unless you are sure the website is secure.

Remove malicious apps from your Mac manually. Go the applications folder and if you see any app that you don't remember downloading, put it in the trash icon and empty it.

Delete unrecognized extensions tabs. Go to Safari menu bar then click on Preferences, then extensions tab, this should land you in a page with various extensions tab that you downloaded, if you don't recognize one, select uninstall button.

Check your homepage and search engine settings. Go the general tab and type the preferred website in the Homepage field and click the Set to Current Page button.

Get rid of every malewares. By downloading CleanMyMac X, you can be sure to run a scan that will detect any malware on your Mac and proceed to remove it securely from your computer.
About The Author