New Bathroom Elements To Include For Your Bathroom Designs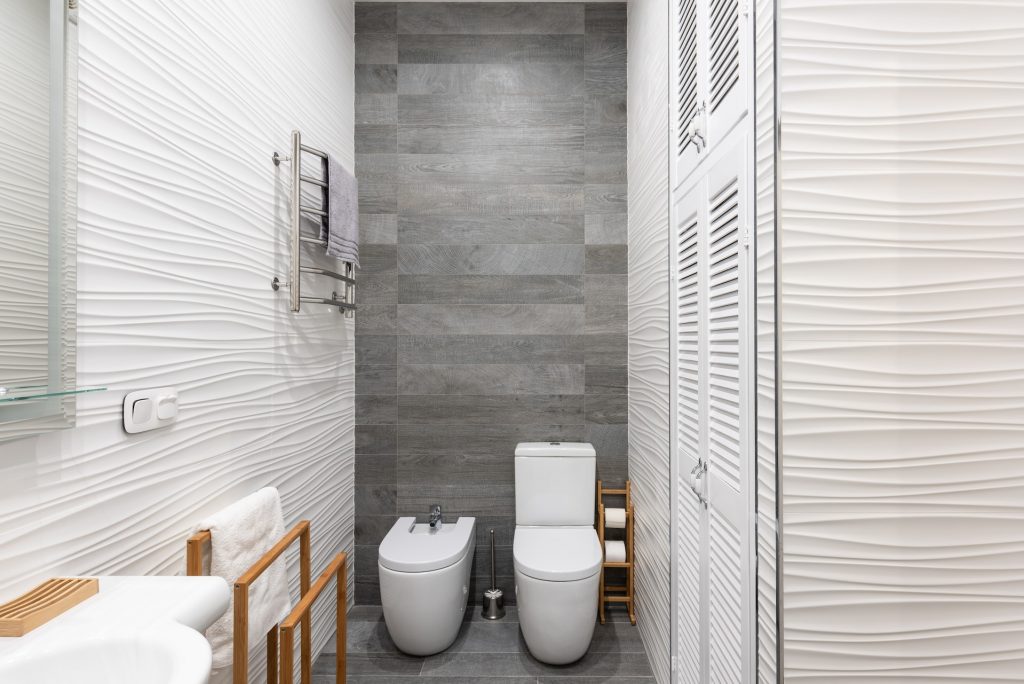 There's no denying that the bathroom has developed from a merely practical section of the home to a space with many design possibilities. Therefore, interior trends, particularly bathroom trends, appear to change on a monthly basis. 
Need a bathroom makeover? Look for professional bathroom fitters such as Aqua Gleam Bathroom Fitters to ensure you are getting the most value from your bathroom!
Homeowners in the United Kingdom are adopting the newest bathroom design ideas to create attractive and efficient spaces that suit their specific interests and demands. 
This detailed guide will bring you through the biggest trends affecting UK bathroom decor in 2023, from contemporary simplicity to vintage charm.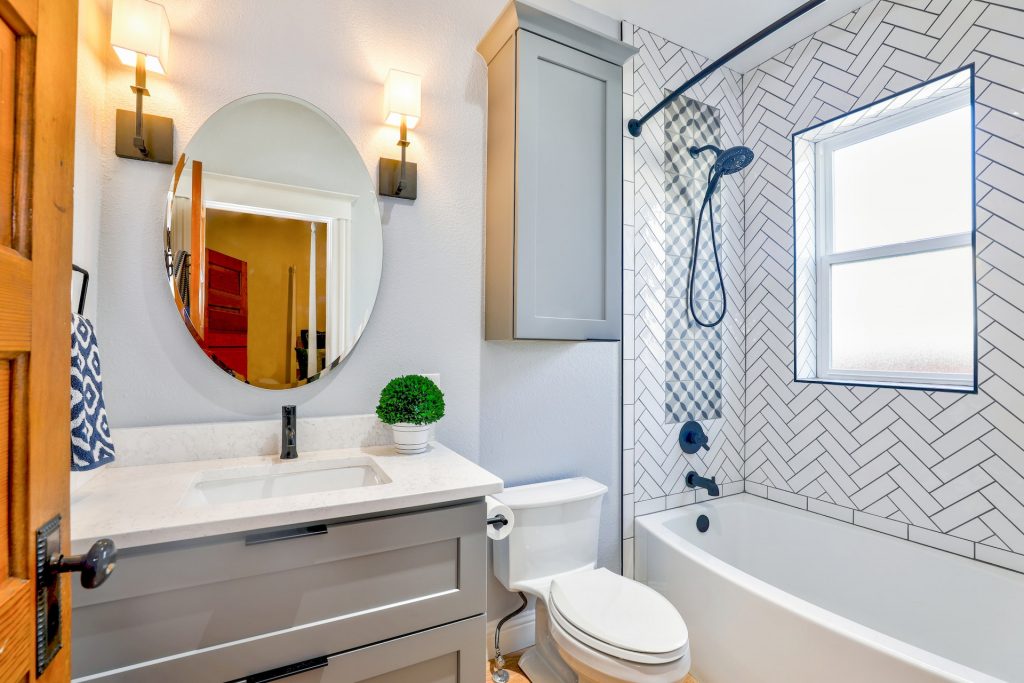 Minimalistic Designs
The modern minimalism style in UK bathroom design is defined by clean lines, basic colour palettes, and a focus on efficiency. 
This design emphasises clutter-free areas, with wall-mounted vanities, frameless shower enclosures, and streamlined fixtures common. Neutral tones like whites, greys, and blacks are trendy, with accessories like towels and ornamental plants adding splashes of colour or texture.
A neutral colour palette is one of the characteristics of minimalism. Shades of white, grey, and black frequently dominate the colour palette in minimalist bathrooms. These neutral tones provide a calm and uncluttered ambience, enabling you to focus on the space's basics. 
To give warmth without overpowering the minimalist approach, mild earthy tones such as beige or taupe may be incorporated on occasion.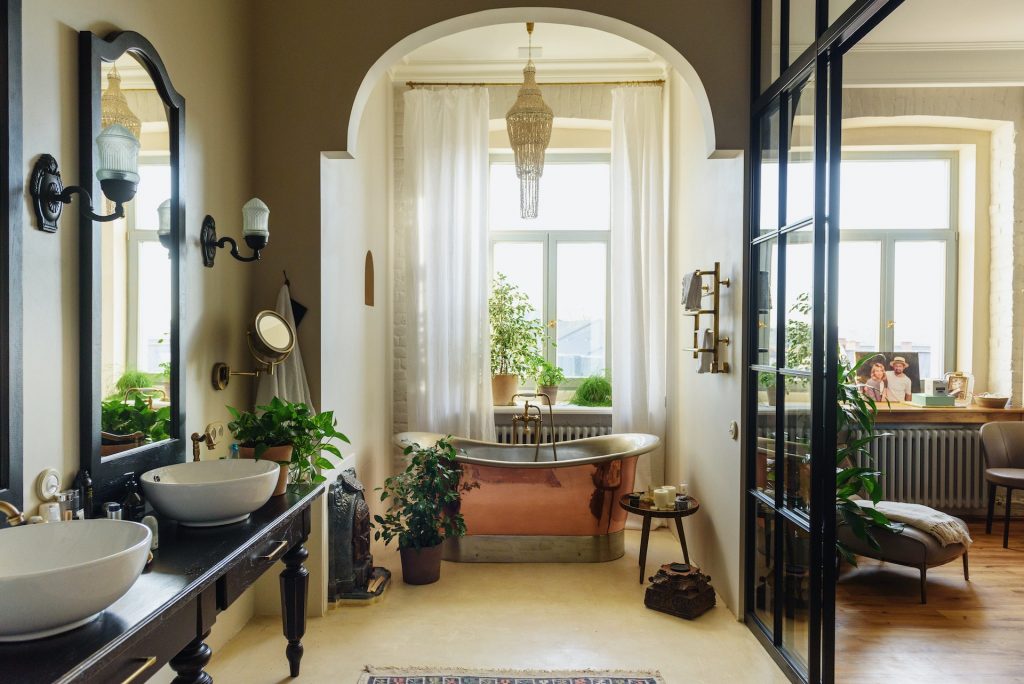 Implement Vintage Elements Into Your Designs
Vintage features continue to catch our hearts and imagination in the ever-changing world of interior design. The ageless charm and nostalgic appeal of the past has made its way into current bathroom design throughout the United Kingdom.
In UK bathrooms, nostalgia is making a comeback. Clawfoot bathtubs, subway tiles and brass fixtures take centre stage in vintage-inspired designs, harkening back to the elegance of the past. This style combines antique beauty with modern conveniences to create a timeless and appealing environment.
Get Some Greens In Your Designs
Natural elements became one of the major topics in UK bathroom design. Flooring, countertops, and even sinks are made from natural materials such as wood and stone.
Instead of getting more plants in your home, consider putting huge windows or skylights into your bathroom design to maximise your connection with nature. These elements bring in natural light and provide stunning views of the surrounding area. 
Consider taking a peaceful bath while staring out the window at a verdant garden or a starry night sky. Large windows and skylights let in plenty of natural light and offer views of the surrounding countryside, while inside plants and greenery lend a fresh touch.
Tired Of Neutral Colours? Go Bold!
While neutral colours remain appealing, vibrant colour palettes are becoming more trendy. Colours such as Deep blues and emerald greens are being utilised in bathrooms to create dramatic highlights and focal areas. To balance the overall image, these vibrant colours are frequently coupled with contrasting whites or light greys.
Accent walls are a simple way to incorporate vivid colours into a room. A single rich or vibrantly coloured wall may serve as a striking focal point, instantly energising the area. This approach works especially well in bathrooms with simple or neutral backgrounds.
Integrate Smart Toilets Into Your Ecosystem
The use of intelligent technology in bathroom design is becoming more popular. Technologies such as touchless faucets, and programmable showers are popular among UK homes. These advances not only improve convenience but also give bathrooms an updated appearance.
About The Author