10 celebrities you didn't know were adopted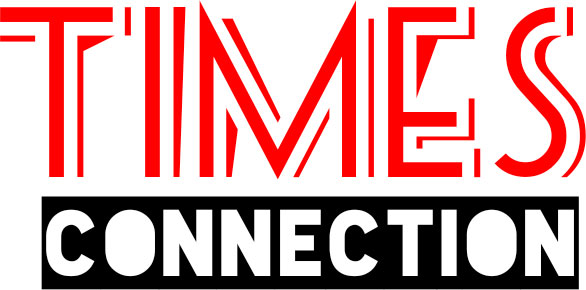 Nicole "Snooki" Polizzi
Nicole Elizabeth was born on November 23, 1987, in Santiago, Chile. American parents later adopted her. She adjusted quite quickly in a new environment, and she attained celebrity recognition in the US and the rest of the world. Nicole, who is also known as Snooki became a household name in entertainment after her appearance in 'Jersey Shore,' which was a runaway reality show. Her curvy figure, short height, and brunette hair gave her an edge in creating a niche for herself.
Nicole Richie
Nicole Camille Escovedo was born on September 21, 198, in Berkely, California. When she was three, she moved in with Lionel Richie and his wife, her father's bandmate due to her family's financial problems. Nicole was officially adopted when she was by the Richies. She ventured into acting with her childhood friend Paris Hilton in an American Tv series called 'The Simple Life.' She went on to write a novel, and she got married on 11th December 2010.
Marilyn Monroe
Marilyn Monroe, also known as Norma Jean Baker was born on June 1st, 1926 in Los Angeles California. As a child, she experienced a loveless childhood. She spent two years at an orphanage after her mother, Gladys Baker Mortenson was hospitalised after a diagnosis of a severe mental condition (schizophrenia). Norma spent a lot of time moving from one foster home to another. After her 16th birthday, she decided to get married to avoid living in another foster home.
Jamie Foxx
Jamie Foxx was born as Eric Morlon Bishop on December 13, 1967, in Terrell, Texas. After the divorce of his parents, Foxx was adopted when he was less than a year old by his maternal grandparents. As a child, Foxx grew up enjoying music and sports. He attended Terrell High school which in his hometown.
In high school, Foxx received a scholarship to pursue music at the U.S International University in San Diego. While in college, he was encouraged by his friends to participate in a comedy open mic event, and that is where his career in entertainment began.
Kristin Chenoweth
Kristin Chenoweth was born in Broken Arrow, Oklahoma on Juli 24th, 1968. She was adopted into the Chenoweth family at the age of five. As a child, she performed gospel songs and acted in school plays. Kristin showed a lot of interest in performances at an early age, and that is how she grew to participate in ballet, opera, singing, and acting. After college, she decided to pursue a degree in Bachelor of Fine Arts in musical theatre. She went on to undertake a masters degree in opera performance from Oklahoma City University.
Steve Jobs
Steve Jobs was born in San Francisco, California on February 24th, 1955 to Joanne Schieble and John Jandali. Jobs was given up for adoption because her parents were unmarried. Paul and Clara Jobs adopted him, and he grew up considering them as his birth parents. At a young age, Steve's father encouraged Jobs to experiment with electronics at their garage; this is how he grew an interest in electronics and design.
Faith Hill
Faith was born as Audrey Faith Perry in Jackson, Mississippi on September 21, 1967. She was adopted together with her two older brothers Pat and Edna Perry. She started singing in her family's Baptist church and then went on to play the guitar in her teen years. At the age of 16, she started a country band that played in local fairs and rodeos. After graduating high school in 1986, she went to Nashville, Tennessee, to pursue music.
Hill worked as a receptionist in Nashville, at a music publishing company. In 1988, she married Daniel Hill, a songwriter and publishing executive. She was then spotted by Martha Sharp, a talent scout for Warner/Reprise Recording company. In 1993, she released her first debut album 'Take Me As I Am' which had immediate success.
Bill Clinton
William Jefferson Clinton was born on August 19, 1946, in Hope Arkansas. His father died in a car accident just before Bill was born. Her mother left Bill with her parents when he was four years old as she trained as a nurse. His mother, later on, married Roger Clinton when he was eight years old and they moved to Hot Springs, Arkansas. Bill's stepfather was an alcoholic, and that disrupted family life because her parents were always fighting.
Ray Liotta
Ray Liotta was born in Newark, New Jersey, on December 18, 1954. He was adopted by Mary and Alfred Liotta when he was a few months old. The family grew to adopt Linda to the family. In high school, Liotta became a talented athlete who played both soccer and basketball. In 1973, he graduated high school and went to study acting at the University of Miami.
Liz Phair
Liz Phair was born on April 17th, 1967 in New Haven, Connecticut. She was brought up by her adoptive parents in a wealthy suburb of Chicago, Illinois. As a child, she fell in love with art and while at college she became involved with music. She participated in bands like Bitch Magnet, Codeine, Come, and Seam. She started writing songs and started playing music with Chris Brokaw (guitarist) after college.
If you think you could provide a safe and loving home to a child then why not contact an adoption agency and find out how. One such agency based in Wales is St. David's Children Society who have placed over 2000 children for adoption with families and have over 75 years experience.
About The Author