Not Enough Evidence on the Prodigy Front-man's Death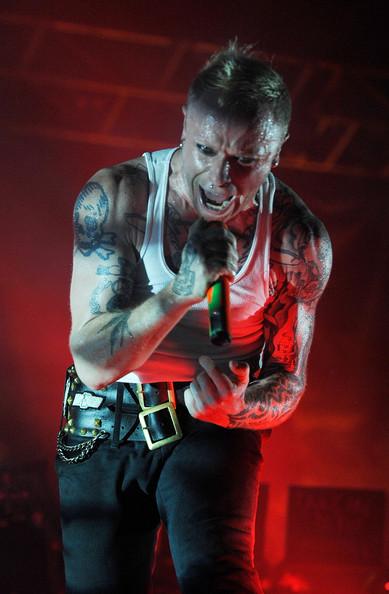 Keith Flint, an English dancer, vocalist and motorcycle racer, died by hanging. At the time of his death, he had codeine, alcohol and cocaine in his system, an inquest has heard. The coroner, however, stated that there wasn't enough evidence that the death of the founding member of The Prodigy, an electronic dance act, was suicide. On 4 March, Flint, who is a figurehead of the nineties rave movement like "Breathe" and "Firestarter", was found dead hanging at his home located in North End, Essex. He died at the age of 49.
On 8 March, there was a short inquest hearing, where Coroner Caroline Beasley-Murray stated that she considered the cause of death to be suicide, but she recorded an open conclusion and stated that they won't find out what was really going on in Flint's mind at the time of his death.
In her summary, Caroline made a statement saying that to record suicide, she must confirm that on the burden of proof, Keith Charles Flint formed the idea then took an intentional action, knowing very well it would lead to his death. he added that considering all the circumstances, he does not find that there was enough evidence to come to that conclusion. She continued saying that she did not find sufficient evidence to conclude the death of Flint was as an accident, where the singer may have been enjoying himself in a mischievous way and things went horribly wrong.
She said that she had to conclude the matter an open conclusion, She explained that the reason why she would record an open conclusion is that they will never find out what exactly was going on in Flint's mind at the time of his death. He was very popular and many fans loved the star.
Who Attended the Hearing?
The inquest was told that Flint's band manager and his family didn't attend the hearing, but they were aware that the hearing was taking place. The hearing took place in their absence. There were no witnesses called in the hearing to give evidence personally. Coroner's officer Linda Calder made a statement saying that Flint was found dead at his home by one of his friends. Beasley-Murray stated that police officers attended the place where the incident occurred and found that there wasn't any suspicious circumstance or third-party involvement.  A post-mortem recorded that Flint died by hanging. Also, the report noted the presence of codeine, alcohol and cocaine in his system.
About Flint and The Prodigy
The Prodigy band became famous in the early nineties with its hits such as 'Out Of Space' and 'Charly' from their first 2 albums. Flint started out a dancer with the EDM band before moving and becoming the frontman for Breathe and Firestarter, which are 1996 singles from the band's 3rd album. The two singles plus the album topped the UK charts and achieved multi-platinum sales. In November 2018, the band released their latest album entitled No Tourists. This is their 7th number one record in a row.
Following the singer's death, fans from all over the world came to Essex for Flint's funeral after The Prodigy invited them to come and raise the roof for Flint. Bandmates Maxim and Liam Howlett paid tribute to Flint and described him as a true pioneer, legend and innovator who will always be missed.
About The Author