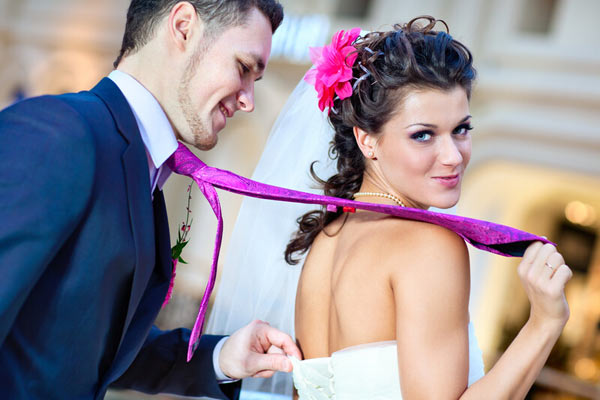 Your wedding day may be one of the most important and greatest days of your life. Although the pressure for it to be perfect is extensive, a bride-to-be needs a variation of support around this time. You probably have so many questions such as, what am I going to wear? What are my bridesmaids going to wear? Can I even afford to have a wedding? There is a lot of planning, organisation and cost factors that go into just one day however, it will be a day that you and your guests will remember forever.
It is not unknown that a wedding can be a very costly part of anybody's life but not all aspects of your big day should be worried about financially. Finding your wedding dress, possibly the most important part of your wedding day, can be difficult when you do not know where to look for the best deal. Cardiff, South Wales, has a variety of different bridal shops that you can visit each with their own unique styles and tastes in order for you to choose the perfect dress that suits your style.
The average cost of a wedding dress is approximately £1,400 in the UK. This might not seem excessive however, when you find out you can get them for much cheaper, this price tag seems costly. Cardiff's own Yasmin Rose Bridal Couture have modern and luxurious wedding dresses available as low as £400-500 for your wedding day and even have a variety of bridesmaids dresses available for purchase too. This sort of price can take a lot of pressure off a bride-to-be and make the planning process even easier.
The venue of a wedding can be another high expense towards the planning process. Whether it be in a luxury hotel or on a hot beach in the sun, the prices of venues are pretty high reaching approximately £5,000 in some cases. This might be a cost that cannot be avoided as a venue needs to hold space for your guests yet, it all depends on your day and how you want it to be organised. Small hotels in Cardiff, South Glamorgan, can be relatively cheap and may contribute to keeping the overall costs down for your wedding. Looking for wedding venues in or around Cardiff click here.
From the cake to photographers to the honeymoon, the costs that go into your wedding stack up high, increasing the pressure on you. The UK's approximate price point for all factors of a wedding is £17,000-£25,000. Looking for cheaper elements to bring the overall cost down and still make your day special are crucial to make the planning process a little easier on yourself.
If you are the type of person to want the expensive, bold, luxurious components then you better start saving now because weddings are not cheap and everything is a cost towards your wedding budget. If you wish to find cheaper items for your wedding then there are plenty of places in and around Cardiff that can help you have the day you dreamed of but on a lower budget.
About The Author