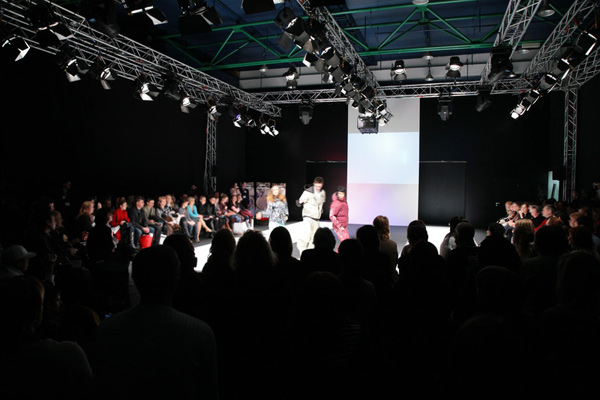 Embroidery requires both talent and patience. It is worth noting that fashion circulates. Your favourite and "on-trend" clothing today may be "out-dated" tomorrow, and you'll soon get a replacement with a newer trend. One of the trends that are vibrantly making its way back into the fashion trend is embroidery. Can you remember those velvet jackets that you wouldn't go for a week without wearing? How about the denim pieces that had embellishments on the sides? You can't forget the threaded sweater(s) that you loved most, can you?
Well, all these sets of clothing are cat walking back into the fashion stadium, with one uniqueness though – they all have lovely embroidery patterns and stitches. Oh yes, embroidery is back! Not just back, but back in the catwalks. These crafts are already ranked in the top-10 fashion list, and they'll soon knock on your wardrobe!
Here's how!
The History of Embroidery
The history of this artwork is quite impressive. It dates back to the 5th Century BC in China, a very long time for a craft to receive the honour in fashion on catwalks. During this era, embroidery was only possible by hand. The Chinese people used several hand-sewing arts to mend, patch, decorate, or mend their clothing. As time passed, owning the craft was considered a factor to distinguish between royalty and ordinary people.
It wasn't over yet!
Embroidery later gathered a vibrant pace and reached the ends of the world. It then became a more commonplace practice, and each culture developed embroidery patterns unique to them.
During the industrial revolution, back in the 1900s, crafters evolved more embroidery ways, which was better than the hand. Groebli Isaak developed the Schiffli machine in 1863, which used the two-thread mechanism. This machine required a turn on the crank for work to be effective. The process involved was daunting, but it enabled the user to create multiple identical items of clothing.
Technology + embroidery
Nowadays, technological advancements have enabled embroidery by machine. Here's the fantastic fact in such scenarios – there isn't much skill needed. Others view this act as cheating, but truth be said, not everyone has the skill, talent, and time to practice such an elegant craft.
Technology has led to a revival in fashion embroidery. This advancement has given rise to famous designers like Christopher Kane, Stella McCartney, and Alexander McQueen. These designers have used embroidery to come up with elegant fashion-worthy creations, thus hitting the fashion headlines.
Catwalk Embroidery Trends
The fashion world is now witnessing the comeback of patches on different types of garments and clothing. Reputable designers who have brought this to reality include Raf Simons, Gucci, and Virgil Abloh. They have employed the patches on most of their latest clothing offerings.
Why has the Fashion World Gone Back to Embroidery?
Is old gold?
Well, this is a question that lingers in the mind of many fashion fanatics and catwalk viewers. The fashion industry has strongly embraced embroidery once again because this craftwork carries in-depth elements of storytelling. Put simply; it is personalizing the fast-paced fashion world. They are the only piece of work that best brings out hand-stitched hearts, messages, and flowers.
Additionally, today's technological era has led to the sharing of thoughts and ideas. Catwalk designers use the internet to discover detailed embroidery cross-stitch that was once on paper and can be translated onto a garment, bringing dreams to reality. From raster-like patterns to X-shaped stitches, catwalk garments have lots of embroidery creativity that is to be envied. These embroidery stitches add texture and colour to the look of the models.
Experts in fashion design will confirm that embroidery has an authentic and unique way of presenting images. They make the traditional embroidery wearable in the fashion catwalks while still holding its classical beauty.
You Should Know More!
Audience members at the scene always burst into tears as they see the dazzling designs that come from embroidery. The embroidery works touch the deepest and most tender part of their hearts. Unlike other trendy craftworks, this helps combine people's historical culture with their current state and what is expected soon of fashion. That's unique, right?
What are Celebrities Saying?
Celebrities Aren't left behind!
They're already on the bandwagon of these charming pieces. Most celebrities have seen their favourite embroideries on catwalks and thus applied this to their wardrobes. A number of them were seen wearing the embroidered clothing. The good news is that; almost every type of wear can be embroidered, from shoes to shirts and anything in between. This makes the trend an appealing and superb way for these celebrities to use their clothing to express themselves.
For instance, Delevingne Cara was spotted in New York City wearing the Murad Zuhair suede skirt that featured embroidery stitches. She used this style to promote the "Suicide Squad" movie.
Margot Robbie has always put on different embroidered outfits during various premieres. While she was promoting Suicide Squad and The Legend of Tarzan, she wore different Gucci outfits that featured the embroidery craftings.
We won't fail to recognize Actress Marcille Eva, who chose the Yaz Couture sheer that was featuring embroidered rose blushes; this was during the BET awards in 2016. Palermo Olivia added an elegant touch to her outfit when she gave her an embroidery jacket over Olivia's shoulders.
Finally, we'll also recall that Shaffer Bee chose to go with the Alexander McQueen black floral gown during the Met Gala in 2016.
From History to Catwalks, From Catwalks to your Wardrobe
If you're yet to notice the current trend, you better take another scrutinizing look around. These embroidered pieces are all over; dresses, bags, jeans, denim, leather jackets, leather belts, bomber jackets, tunics, silk, and exceeding your imaginations!
They are suitable for almost all occasions, whether formal, casual, or chic embroidered clothing. With this in mind, don't think that this craftwork is only limited to women's outfits.
No, they're not!
It is worth noting that the designs don't always have to be feminine swirls or bright and very bold colours. Men are also covered, from Sultans to Kings, to Emperors. Men can now wear embroidered robes, trousers, tunics, or even shoes. It is incredible, right? Therefore, whether you're a lady or a gentleman, you'll not miss finding something that will best suit your needs, taste, and preferences. They are affordable and will suit a tight budget.
Contract Embroidery
You've just learned that your wardrobe can also have these patterns.
But what if you're not skilled enough to make the stitches?
If you have bulk embroidery work that is not within your capacity to complete, you can consider contract embroidery. These are advisable for high volume services, usually 50+ heads of embroidery. Nowadays, it is easy to get contract embroidery services to suit your needs. With this, you'll still have ultimate control of your products (garments). The contract garment embroidery services vary, and you'll be given an estimated turn around time depending on the quantities and designs.
Pricing varies depending on quantities, design sizings, and design location. Generally, there's always a minimum charge on each unit irrespective of how low or small a stitch count can be. Within these services, you're likely to get additional finishing services if you need them as an optional extra. The contract embroidery staff is often composed of well-trained and experienced crafters who deliver high volume orders with quick turnarounds. This, in turn, allows you to have additional volume without extra energy, equipment, or labour. Say it in Stitches who are a leading contract embroidery company based in Florida, are one of the pre-eminent companies in the industry and have  decades-long track record of providing skillfully decorated products, embroidered hats, shirts, towels, bags, and much more for highly regarded brands under license.
Is more to be Expected from the Runway?
Embroidery has received lots of excitement in the fashion world, especially in catwalks. Thus, more elegant embroidery finishes are expected in the field before the end of the year. They are likely to entail more creative yet straightforward designs that will have a high aesthetic value. After all, catwalks need to attract and inspire viewers to have a taste of what is displayed.
Wrap up
Since its invention in the 5th Century BC, China, embroidery has remained the best technique for creating personalized workwear. They are not only reliable but are also durable enough to give you the worth of your money. Embroidery helps in creating logos onto garments accurately. With all this in mind, you shouldn't be left behind. What is your desired embroidery stitch or pattern? Go for it and have a taste of the current trend. Do not waste more time!
About The Author