Winter set for a spike in flat roof leaks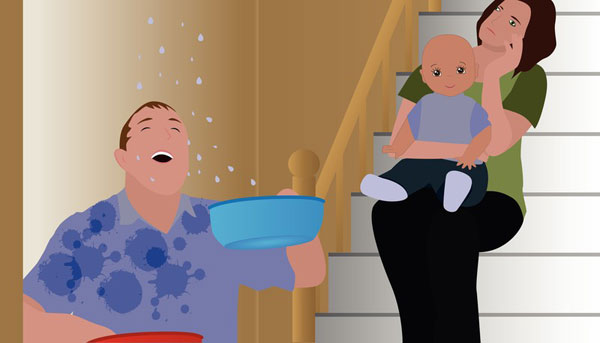 Winter is here, so property owners are being advised to make sure their flat roofs are water tight and leak-proof. 
According to Paul Chapman at Strandek GRP Systems, "waterproofing is critical in protecting the underlying roofing structure, namely the insulation and wooden decking."
"Property owners often neglect the condition of their flat roof until it's too late. Leaks take a while to occur, so the owner might not immediately know that water has penetrated their roof until it's too late."
"We typically find that winter leading into early spring is prone to flat roofing leaks, owing to it being much wetter. It's at this point that many properties begin to suffer from leaks, although the leaks themselves many not be detected until later; water ingress is very slow and subtle."
Paul Chapman estimates that Strandek receive most of their flat roofing enquiries at the start of every New Year as a result of this. 
"We recommend a full survey to identify the cause of any flat roof leak, before progressing to more invasive work. In such cases, we'll aim to repair the source of the leak in line with the extent of any damage. More advanced leaks require a replacement of the internal structure which may be more expensive."
For those on a budget or with DIY skills, he recommends they order fibreglass roof repair kits from suppliers like Resin Library, who also provide a range of guides detailing fibreglass flat roofing repairs and refurbishments."
About The Author