Buyers Guide for Glass Staircases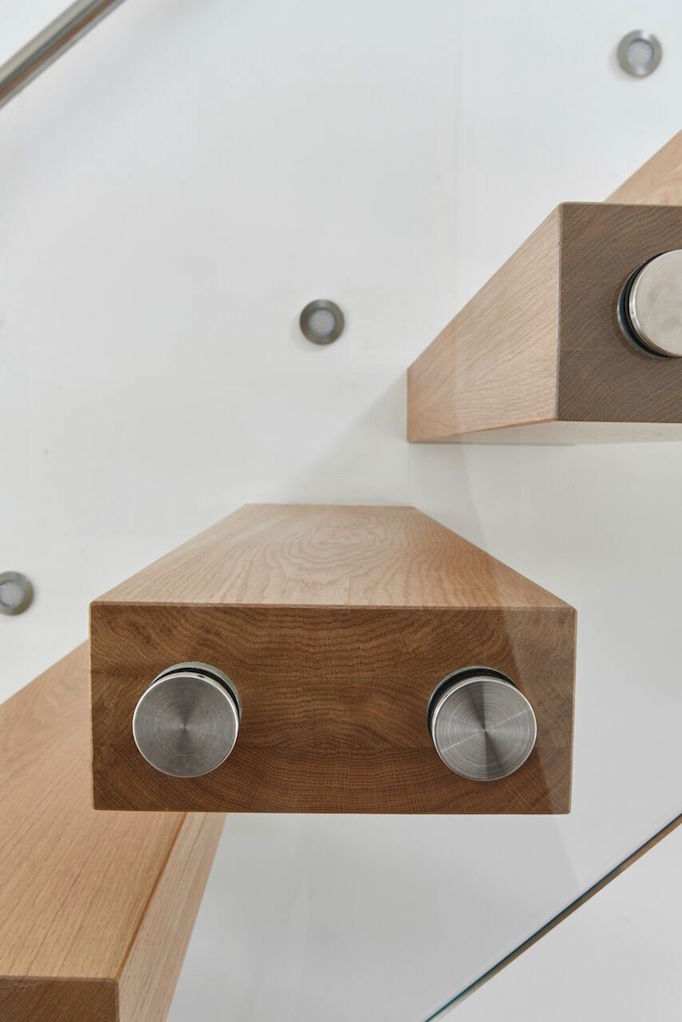 The staircase is one of the features in your house that everyone uses and can also drastically improve the aesthetics. For this reason, whether you are constructing a new home or remodelling, you have to be cautious of your choice of the staircase. If you are looking to incorporate modern architecture into your home, a glass staircase would be ideal for you. There are many variations of glass stairs to choose from. Read on to discover the top tips for purchasing your dream glass staircase.
The Budget Aspect
You first have to know how much you are willing to spend to buy the staircase. Note that the determining factors for the amount you'll spend for the staircase project include the labour and material cost. For this, it is best to evaluate your finances to understand the amount you can afford. You will then have to ask for quotations from different contractors and suppliers. However, ensure you enlist the services of a reputable business and thoroughly check their reviews. Jarrods Staircases are a great example of a nationwide glass staircase company that has completed numerous projects to an extremely high standard throughout the UK. This ensures that you get to settle for a quote that suits your budget. However, don't settle for the cheapest quotation as you are not guaranteed quality to make the project a success.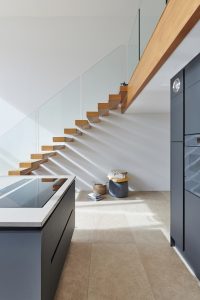 An advantage of glass staircases is they are durable as they are made of tempered glass. It implies that they cannot easily break not unless a considerable force is inserted, which is unlikely. It, hence, means that you don't have to worry about replacement costs in the future.
The Available Space
As seen above, staircases can be a piece of art in your home. To fulfil this element, you have to be mindful of the amount of space available. You don't want to have your stairs occupying a larger space of the room. For the space to be distributed evenly, you need to be cautious of the size of the staircase you purchase.
If you have minimal available space, it would be best to go for l-shaped or spiral staircases. Straight staircases will be ideal if you have a middle-sized room. On the other hand, if you have a large space in your room, you can choose to go for lavish options such as U or S-shaped staircases. By factoring in this aspect, you will be fulfilling both the functional and decorative purposes of the staircase.
Consider the Safety Aspect
Significantly, you have to factor in safety when purchasing staircases. This is especially if you have children and elderly persons in the household. Therefore, the staircase that you buy should be made from certified safety glass.
An aspect to note is that the safety of the staircase depends on the number of frosted strips they have. Therefore, you have to consider buying stairs with at least three anti-slip frosted strips on them. On the safety factor, it would also be best to purchase a glass balustrade. Make sure to inquire from your contractor on the best glass balustrade systems to suit your staircase choice and home design.
The Staircase Design
To have your staircase as one of the stunning features in your home, you have to be cautious about the design you settle for. Note that the available space will also determine the design you finally go for. When choosing the design, ensure to pay attention to your interior décor. It is to make sure that all features complement each other perfectly. If you are looking to save space, a spiral staircase is the best option to go for.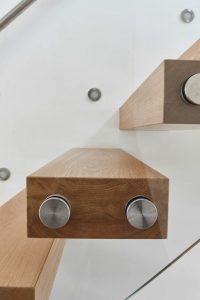 Also, when deciding on the staircase design to buy, you need to factor comfort in climbing them. Large-sized stairs are an ideal design as they are easy to climb. If elderly persons live in your home, it will help to forgo circular or spiral staircase design as they are hard to climb.
It would be best that you spend a significant amount of time choosing a staircase design to suit your home. This is because redoing the project is costly and might take too much time. Ensure to inform your contractor of your needs as they can suggest a design to satisfy them.
Area Building Rules and Regulations
You need to understand that there are regulations that govern how to undertake a construction project. With this said, certain codes have been set on which your staircase design should meet. Among the specifications stated by the authorities include distance and dimensions that the staircase steps should have. The regulations also stipulate how the glass balustrade should be positioned.
Note that not following the local codes will result in significant fines that might be costly. You might be forced to demolish the project and pay a fine. To avoid being in such a situation, it helps if you understood what is required of the design. You need to understand that the building regulations vary from location to location. To ensure that you satisfy the required standards in your area, it would help if you seek guidance from a consultant. It gives you peace of mind knowing that all your effort on the project will be worth it.
About The Author