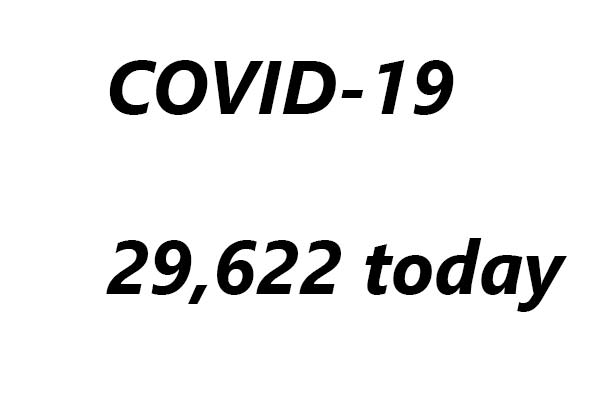 UK COVID-19 cases today down to 29,622
New coronavirus cases today Friday 30th July are 29,622 which is down from yesterday's 31,117. This compares with this time last week figure of 36,389.
This gives a weekly average fall of just over 36%
The Office for National Statistics showed that in the week ending 24 July, there were around 1 in 65 people had COVID-19 in England and Northern Ireland.
Figure in Wales was down to 1 in 160
The R number, in England, has fallen slightly to between 1.1 and 1.4, according to government figures, this compares with last week when the number was between 1.2 and 1.4.
In Wales, First Minister Mark Drakeford confirmed that August 7th is the day when double-vaccinated adults do not have to isolate if they do come into contact with a positive coronavirus case.  
However, anyone who tests positive for Covid-19 must continue to isolate for 10 days regardless of their vaccination status.
Next week will see the UK's red, amber, and green lists updated as part of the regular three-week review.
But which countries will go on Red list is anyone's guess as things change so quickly.
Foreign travel red list countries click here  (England only).
About The Author